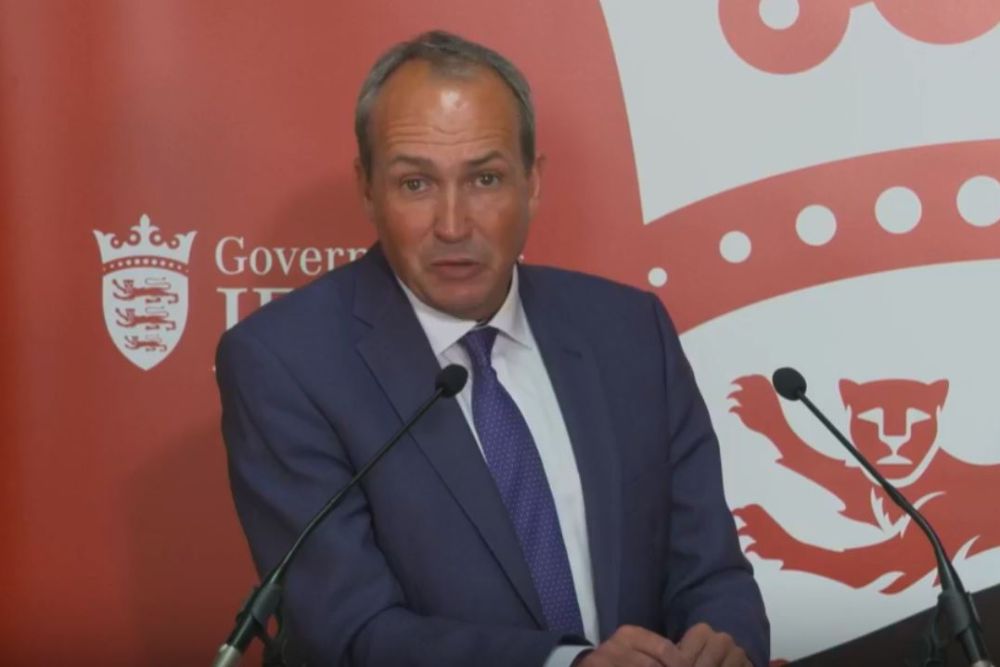 Deputy Chief Minister, Senator Lyndon Farnham, held a media briefing today.
The average time it takes to get coronavirus test results back has dropped below 12 hours for the first time.
It's been put down to Jersey's new on-island testing lab.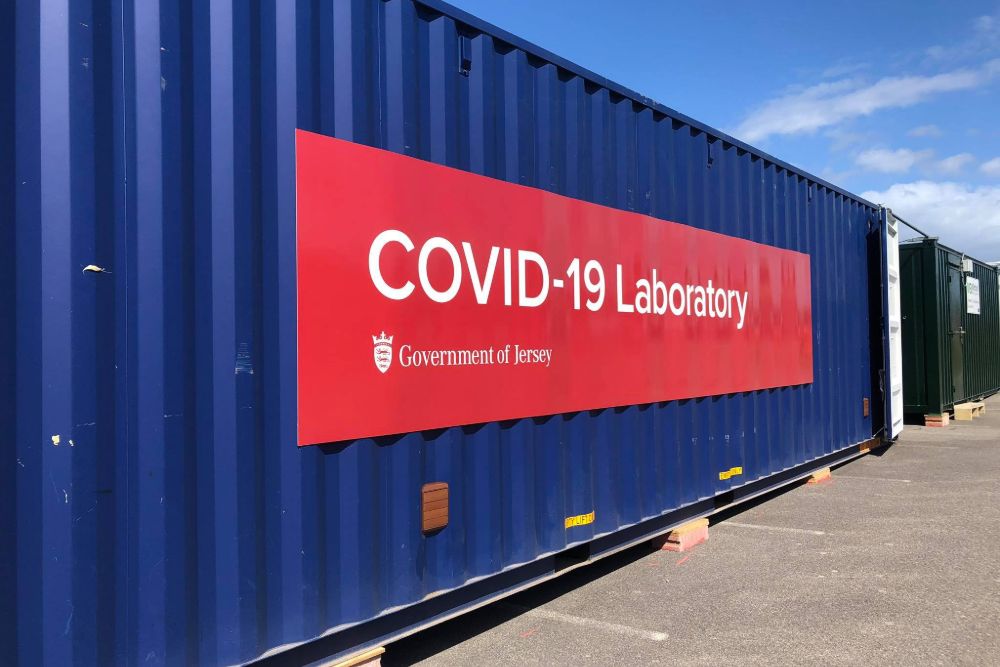 The temporary lab at the Jersey Aero Club car park arrived last month but has only recently started processing samples.
Deputy Chief Minister, Senator Lyndon Farnham, gave the government's first press conference in three weeks.
The update didn't bring any major announcement though - just an update on cases and an opportunity for media questions.
Border lockdowns?
The Minister said it's 'very unlikely' that Jersey's borders would close again, despite rising coronavirus cases in the UK.
When asked about the rising infection rates in the UK and France, the Minister says the new local lab will help the island avoid another total travel shutdown:
"I think it's highly unlikely that we will close our ports, but what is happening is the number of air links are reducing as countries and jurisdictions are moving from green to amber or amber to red stage."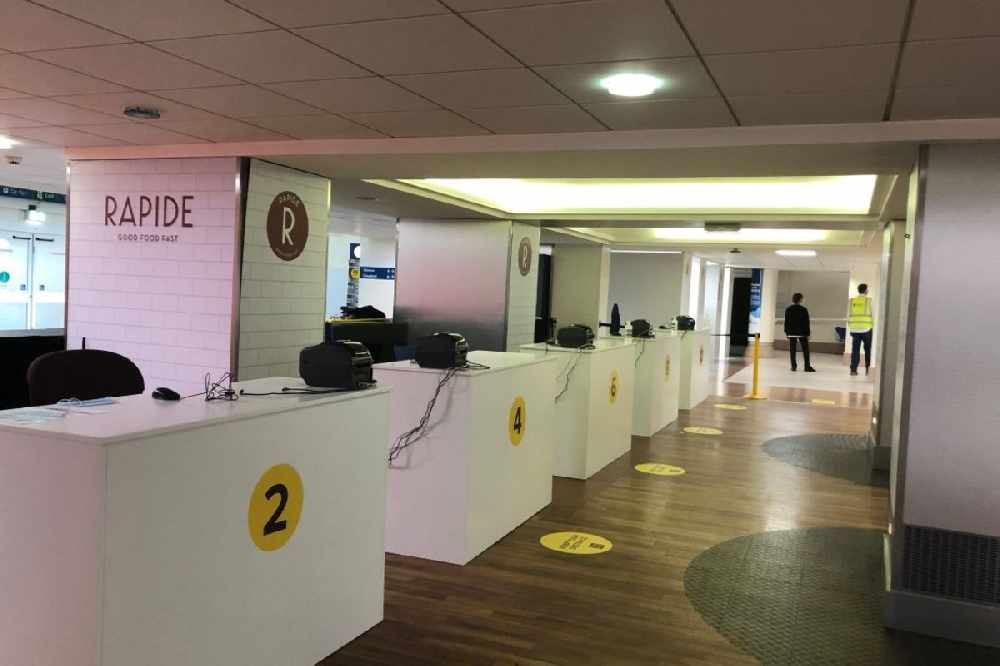 Jersey's Airport testing facility for arrivals.
Senator Farnham went on to add that there was currently no intention of charging for PCR test on arrivals at Jersey Airport, despite the Chief Minister mooting the idea last month.
Vaccinations
We also heard that vaccines against coronavirus could be ready to roll-out in Jersey as soon as November.
That's according to Deputy Medical Officer of Health, Dr Ivan Muscat.
Speaking at this morning's press conference, he told us what Jersey's Health Department has been told by UK authorities:
"They have continued to say that we should plan for [the vaccine to arrive] sometime in November. They can't give an exact date, they can't give an exact quantity of vaccine that will arrive each week - but there are draft tables of the anticipated arrival times for quantities of vaccines."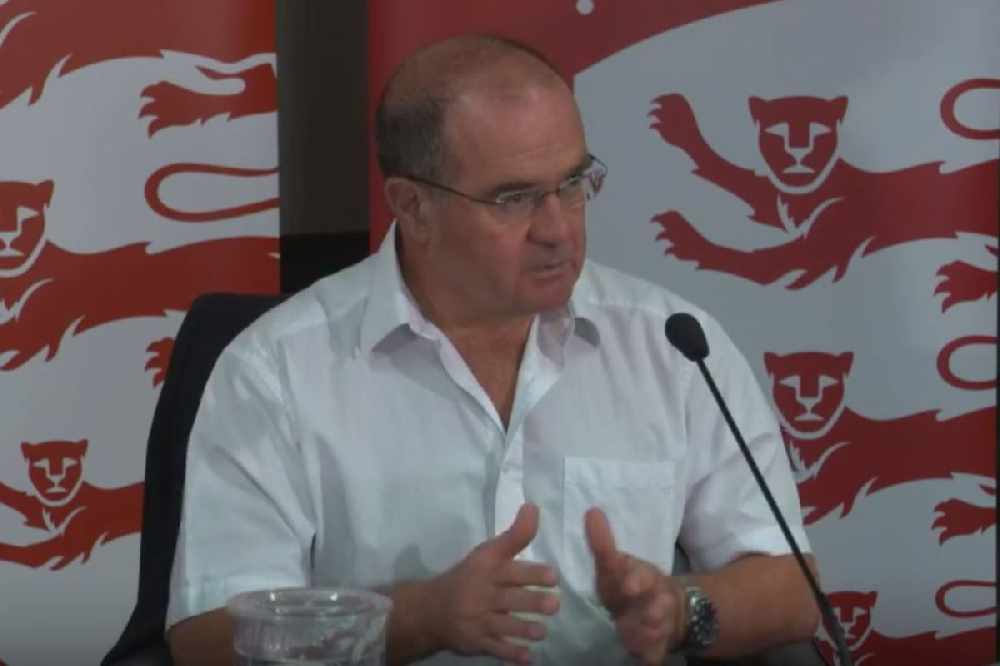 Dr Ivan Muscat
He adds that health officials will make sure any hold-up in rolling out the vaccine here isn't down to Jersey's government:
"We are planning to have our vaccinators and how we'll deploy them in place ready to go by mid-October, ahead of any anticipated arrival of vaccines - so if there is any limiting factor on the deployment of vaccine, it'll be down to the arrival of the vaccine rather than anything on our part."
Contact tracing app
Dr Muscat also spoke briefly on work to create Jersey's own contact tracing app to notify islanders if they come into contact with anyone infected.
It would also be preferred as a means of 'locking down' anyone at risk of spreading the virus, rather than returning to island-wide or parish lockdowns.
The Deputy Chief Minister says that work is progressing well on its development, and it would be launched ahead of a vaccine being rolled out but wouldn't elaborate further on the timescale.
Spending local
Senator Farnham also gave an update on Jersey's £100 'spend local' cards.
He says £1.8 million has been spent and around 66,000 cards activated since they began being delivered last Wednesday.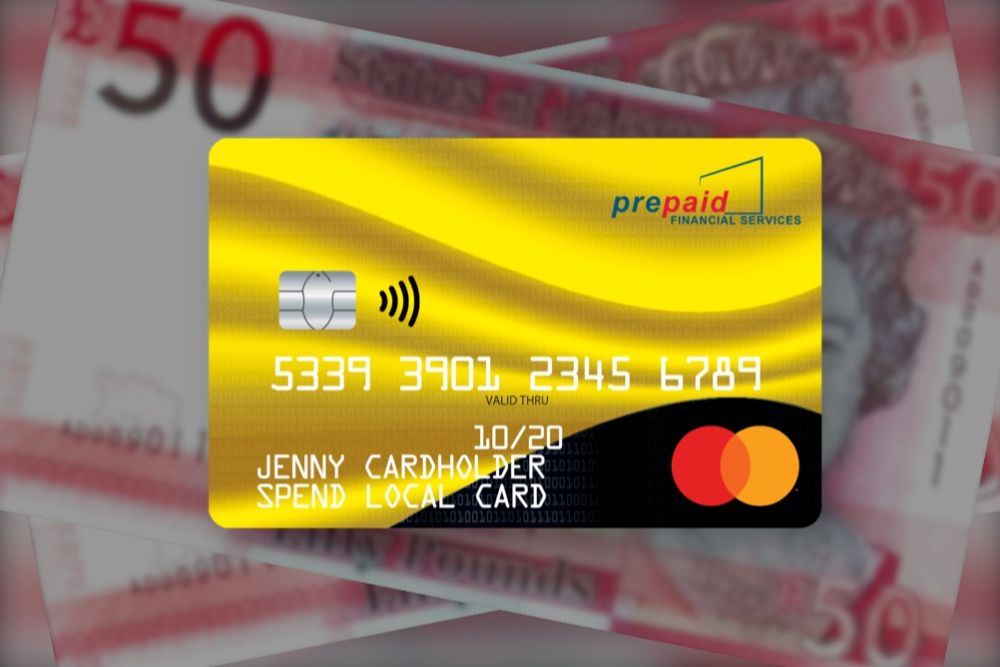 Toy shops were said to be among the businesses doing well from the vouchers - with the Minister saying further data on where the cards are being spent will be compiled over the coming weeks.
Economic support
Since the start of the co-funded payroll scheme, £75 million has been spent in wage subsidies.
Senator Farnham says that's much less than was originally budgeted for, and the impact of the pandemic hasn't hit the local economy as hard as was originally expected by Ministers.
There is still no news for the island's sports teams, cinemas, and other businesses currently impacted by the 40-person limit on public gatherings.
Dr Muscat warned that if rules were relaxed to allow larger groups, the risk of COVID-19 spreading would increase.