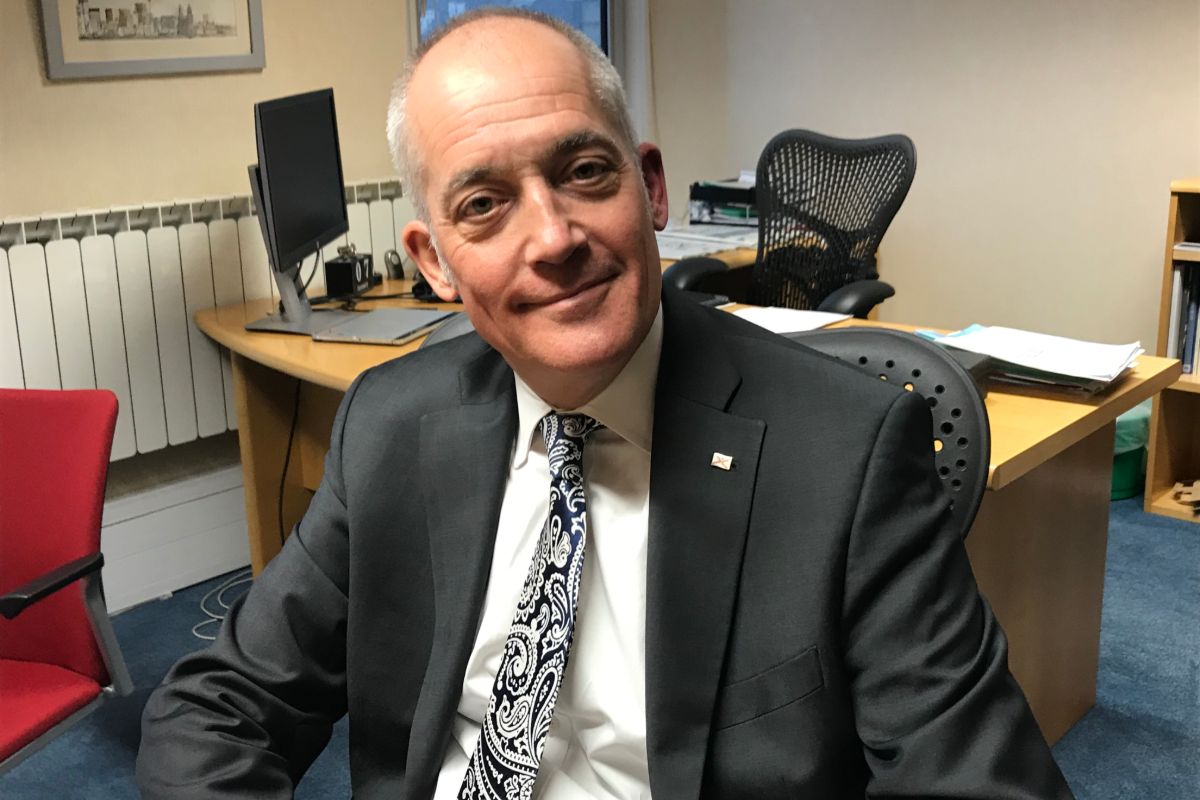 States Chief Executive Charlie Parker says investment is desperately needed to support staff and frontline services, after revealing that just £10 a year is spent on training government employees.
Mr. Parker was speaking alongside the Chief Minister in a Scrutiny hearing about the government plan, which is due for debate at the end of November.
There has been criticism over the detail of the plan, especially on how the government plans to save £40 million next year and £100 million by 2023.
That prompted questions on whether public sector employees could lose their jobs.
Chief Minister Senator John Le Fondre has told the Corporate Services Scrutiny Panel it is possible.
"If part of the programme said that actually we can move people around who do administrative support of those front-line services, you might see that allocation change.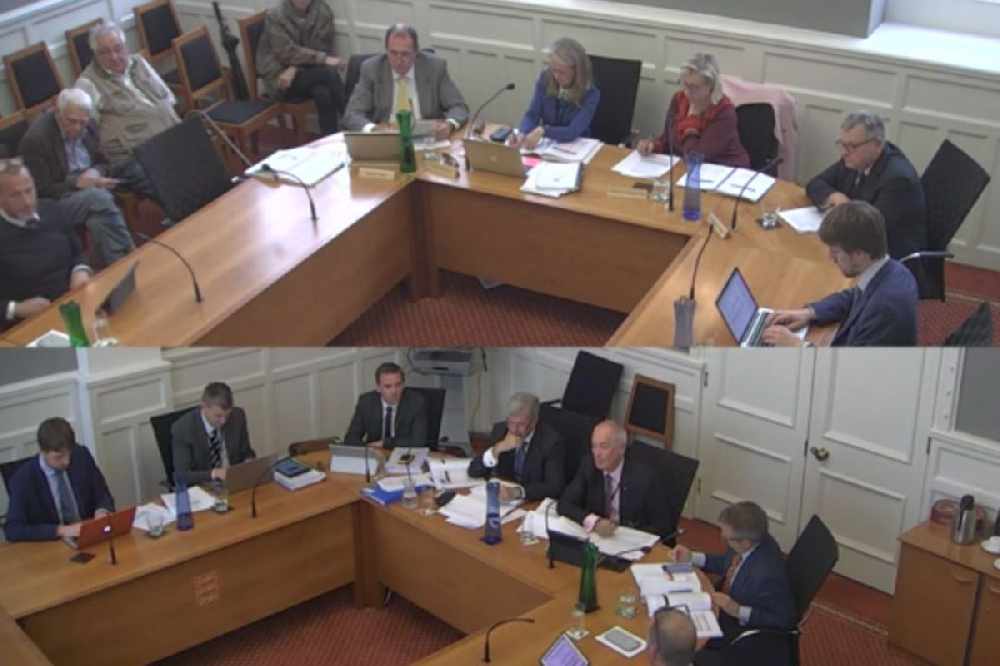 Chief Minister Senator John Le Fondre, Assistant Chief Minister Deputy Scott Wickenden, Chief Executive Charlie Parker and Treasurer Richard Bell speaking to the Corporate Services Scrutiny Panel.
"You might, as a consequence of that, see someone who is retiring not being replaced. That would automatically lead to a reduction, but nobody is being made unemployed."
13% of the government workforce is over the age of 60.
Mr Parker says using money for more training opportunities and updating IT will benefit others.
"Three people roughly leave the organisation every day, but we don't have a recruitment function in HR. Our HR data is so poor, we don't actually know how many people we employ.
"We had no formal apprisals, we don't actually know whether we're under-reporting on sick and we spend £10 a year only on training our employees.
"We spend a significant amount of money on 'temps' (temporary staff) which we don't need to if we were to look at the way in which we can recycle and look at jobs that perhaps are being dealt with by temporary allocations.
"They (staff) are our single biggest assets and as the C&AG report has said, we are skeletally thin around our support for people and for delivering frontline services. So we have to invest.
"When it looks like there is investment going into key parts of our business, it's actually going into supporting staff to deliver our front-line services."