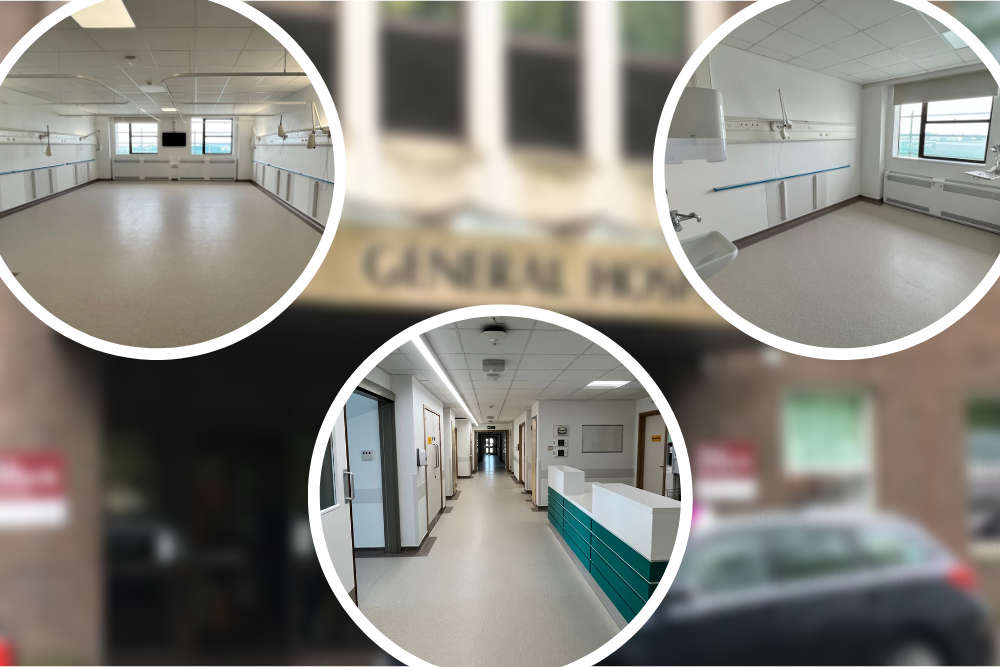 Renovation work on the Plémont Ward in the General Hospital has finished.
The six-month project cost £1.3 million and has seen the ward completely redecorated and essential upgrades to fire safety, as well as to the mechanics and electrics within the facility.
Two new accessible shower facilities have been fitted along with a new 'quiet room' and a day room which doubles as a multi-disciplinary room.
During the pandemic, the ward was used for rehabilitation services, but patients and their families criticised the quality of the facilities there.
Services were moved back to their previous home of Overdale in the summer of 2022.
Since then ROK Construction has been working on the ward's refurbishment.
New wall cladding and flooring has been installed to keep up to date with current infection control standards.
The work is part of a wider plan to improve facilities in the hospital, which the government says will increase bed capacity when there is a surge in demand - especially in the winter months.
Health Minister, Deputy Karen Wilson, says patients are at the heart of the renovation.
"This new ward not only provides a better environment for patients to recuperate following an illness or injury but it also improves working conditions for staff.
The completion of the renovation works also enables us to continue with our estate improvements to ensure we can continue to offer good quality care and provide an enhanced medical environment in the future."
Work is now due to start the orthopaedic ward Beauport, which is set to be finished by the end of the year.