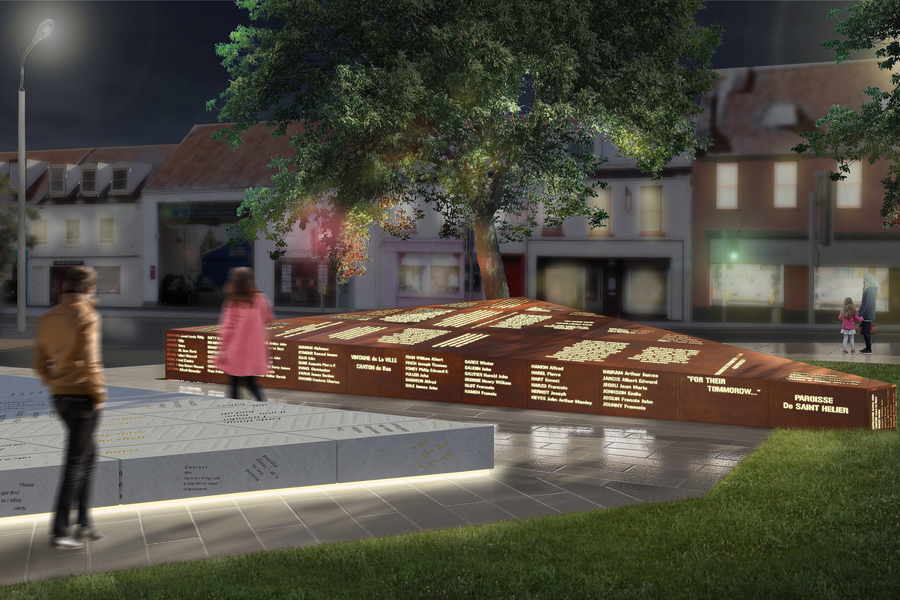 Major events to mark the centenary of the end of the Great War have been postponed because of bad weather.
The Met department has issued warnings, with winds expected to reach gale force 8 by this evening.
The unveiling of the Guillemont Memorial due to take place in the Royal Square has been postponed until next Thursday, 15th November.
The Heart Stone has been brought to the island from the Somme in honour of the Jersey Contingent who fought in the Great War.
It will be mounted into the wall close to where they began their deployment.
The opening of a monument on the Parade in St Helier in honour of the 603 town residents who died fighting in World War One has also been put back.
It will now take place on Friday 23rd November.
Several Jersey schools are taking part in remembrance events today.
St Luke's will be attending the local church for a community armistice service, while Les Landes is holding a World War one themed day with children dressed in 1918 clothing.
St Lawrence and Bel Royal are putting together a field of remembrance by St Lawrence Church, and St Peter's are having a service in the parish church.
Grainville is holding a service in front of the school and observing a minute's silence, while Chelsea Pensioners are joining pupils at Victoria College to honour former students and staff who died in the conflict.
Events taking place this weekend in Jersey to mark the centenary of the end of the Great War include a Celebration of Armistice concert on Saturday at Fort Regent.
It will include performances from the Jersey Chamber Orchestra, the Band of the Island of Jersey, Jersey Cadet organisations, the Jersey Sings Choir, the Jersey Armistice Choir and the Jersey Youth theatre alongside renowned singer Kate Royal.
On Sunday there will be the annual Service of Remembrance at the Cenotaph on the Parade at 11am.
Later that day, the Royal British Legion bikers will ride around the island -lighting a candle at each parish war memorial.
The motorcycles will finish at Les Landes in St Ouen to ignite a 7 metre high beacon. It will be one of 1000 across the British Isles signifying the end of the centenary commemorations.