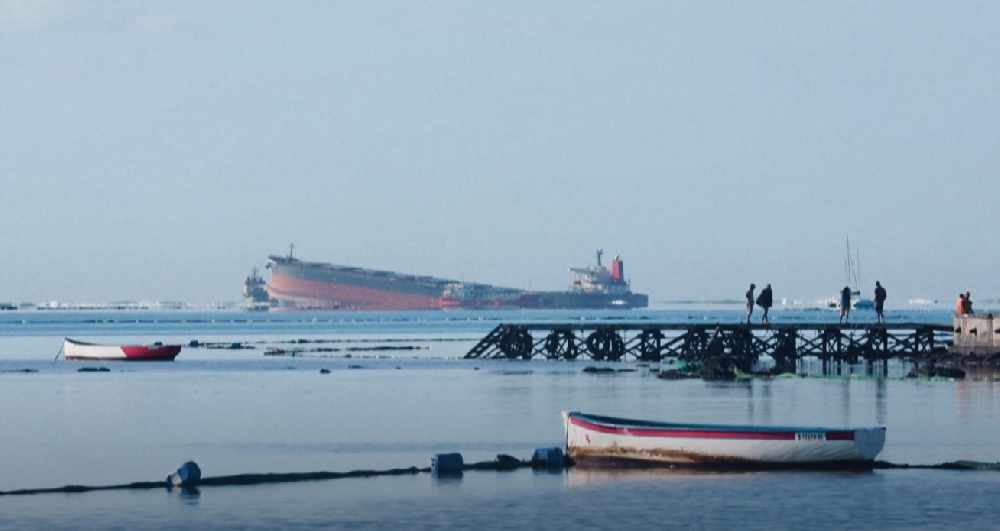 Durrell has given islanders a behind-the-scenes glimpse into the rescue of reptiles from the Mauritius oil through its mini documentary.
In July, Durrell embarked on an emergency rescue, saving three reptile species from the Wakashio oil spill in Mauritius.
The documentary features frontline conservationists speaking about the 1,000 tonnes of fuel that leaked into the ocean, just a few kilometres away from nature reserves and national parks.
As well as capturing the perseverance of many individuals and organisations to make the rescue mission possible, the film also features all 66 animals who are now safe in Jersey.
After receiving care from the herpetologists, this will ensure the individuals, offspring and future generations will be returned to the wild.
Durrell CEO Dr Lesley Dickie says without partnership, this rescue would have been unsuccessful.
"This film really tells the story of just how many people were involved in ensuring these Mauritian reptiles were urgently rescued from immediate danger and brought to Jersey, where our team of captive breeding experts can care for them.
"I am so grateful to everyone who worked so hard to make this happen. Without swift intervention, the impact of the Wakashio oil spill could have caused irreversible damage and pushed the reptiles closer to extinction."
Ports of Jersey's CEO Matt Thomas says his team are happy to have helped.
"We are delighted and proud to have helped Durrell with this amazing rescue mission. In such strange times, it is wonderful to be part of a truly good news story."
You can watch the documentary right here: