Two bush dogs - Jessica and Tiago - are the newest arrivals at Jersey Zoo.
The mammals are native to Central and South America but have found a home within the zoo's Cloud Forest exhibit alongside the Andean bears and howler monkeys.
They typically feed on smaller mammals, birds, and reptiles in the wild.
However, the species is under threat because of hunting and habitat loss.
There are around 200 bush dogs being bred in captivity around the world to ensure the species doesn't die out. They are spread out among 50 zoos around the world - but mostly in Europe.
The pair arrived in Jersey in November. Jessica previously lived at Knowsley Safari Park near Liverpool, while Tiago comes from Safari de Peaugres in Ardèche, France.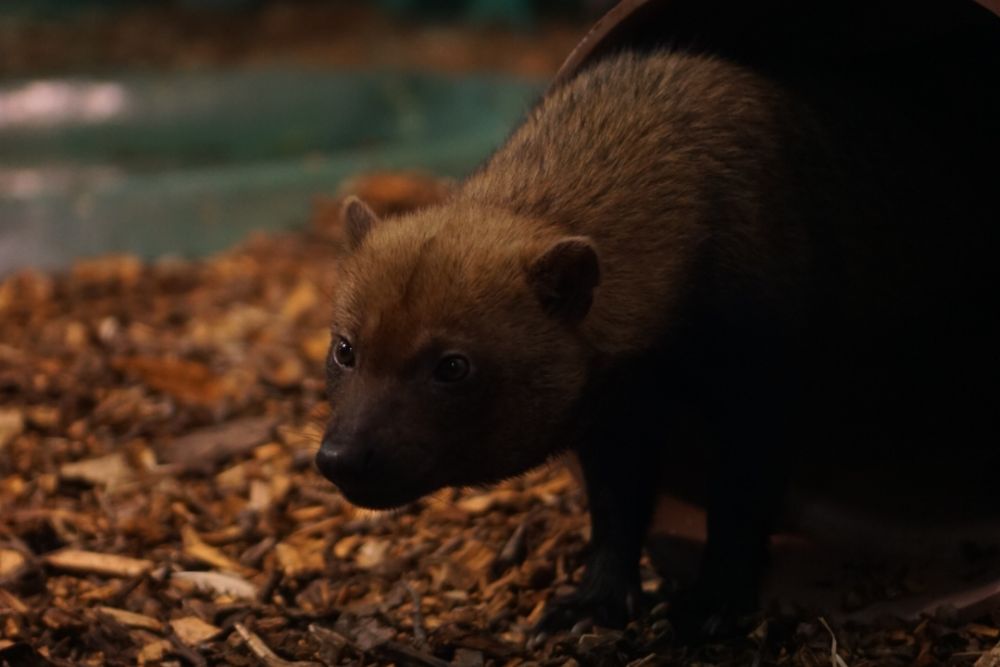 Durrell's Senior Mammal Keeper, Leila Boyd, says the species is new to the island:
"This is the first time we have kept bush dogs at Jersey Zoo, and we are so excited for our visitors to enjoy watching and learning about these fascinating animals.
"Sadly, the species is under threat primarily due to habitat loss and fragmentation, and a reduction in prey due to illegal hunting and predation by domestic dogs."
"Jessica and Tiago are so playful together. We think they will bring smiles to visitors' faces. Hopefully one day soon there will be the pitter-patter of tiny bush dog paws!"
The bush dogs currently spend most of their time indoors, which is temporarily closed to visitors because of the island's COVID-19 restrictions.
Zoo staff hope they will soon explore the outdoor areas where visitors will be able to see them.