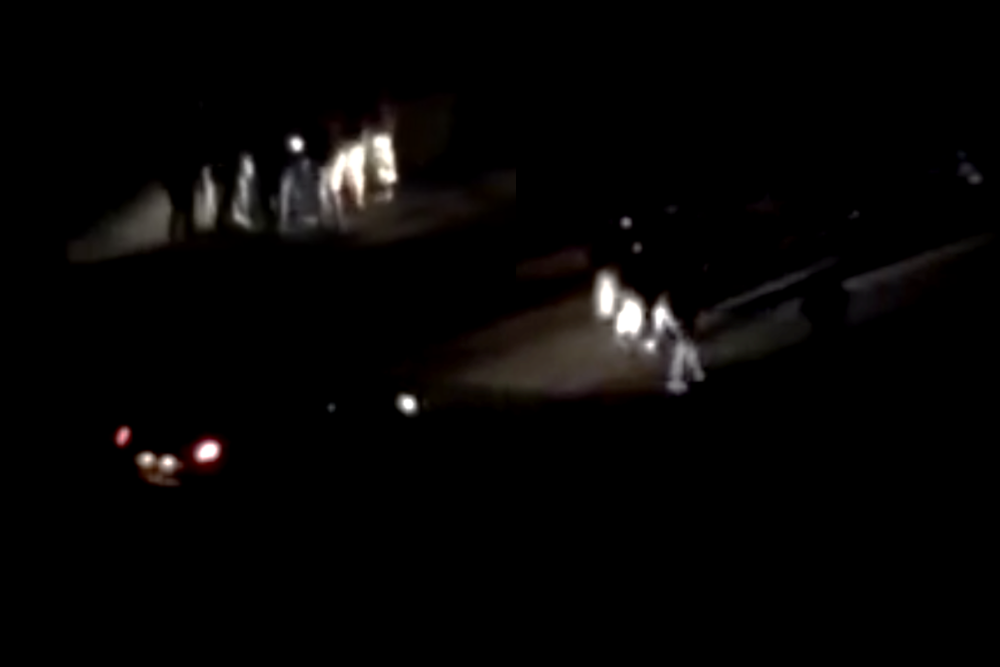 Nearby residents told Channel 103 'more than 100 people' were seen leaving the area in the early hours of Sunday morning.
Two men have been arrested after reports of a large-scale party in Grève de Lecq on Saturday night.
One, a man in his 20s, has been bailed, with the other man charged for being drunk and disorderly.
One nearby resident told Channel 103 hundreds of people were seen waiting for lifts at the roadside in the area at around 1:30am on Sunday morning.
Two arrests were also made in town on Friday and Saturday night respectively for being drunk and disorderly. They are being dealt with at Parish Hall level.
"The Easter bank holiday weekend went fairly smoothly and from a policing perspective, we didn't experience a spike in crime numbers in correlation with the relaxation of Covid laws and guidance. We are particularly grateful to licensed premises who were extremely compliant in adhering to the regulations in place for both their staff and customers.
"As the island continues to navigate its way out of the pandemic, SoJP will continue to work alongside partner agencies to ensure rules and regulations are adhered, implementing the 4E's where absolutely necessary." - DCI Craig Jackson.
Pleased to report town is busy with currently no reported issues. Delighted to see @Honorary_Police colleagues patrolling alongside @JerseyPolice - bit chilly! pic.twitter.com/DBrQwMsJJA

— Robin Smith (@ChiefJersey) April 2, 2021