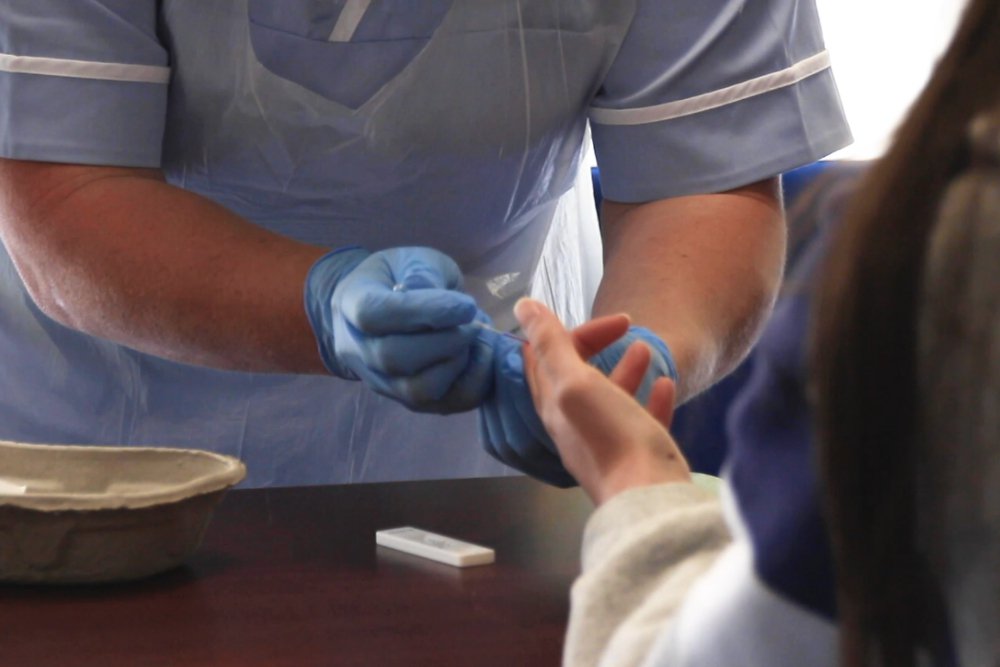 A new drive through coronavirus testing centre is being set up in the old airport cargo centre as the government sets a new target of carrying out around 8,500 tests over the next three weeks.
A mobile testing centre is also being set up so essential workers can be tested in the workplace.
The government says both types of tests will be ramped up for essential workers - PCR ones shows if someone currently has the virus and serology tests show if someone's had it and developed antibodies.
They'll be offered in the first instance to:
* Healthcare workers
* Police, fire and prison officers
* Health and social care workers
* Customs and immigration staff
* Funeral directors
They will be told on how to book a test at either Five Oaks, the old airport cargo centre or in their workplace via a mobile testing centre. They'll get their results, on average, within 48 hours. Any essential worker who tests positive will have to self-isolate for 14 days along with people they live with.
Phase 1 is the antibody testing that started with a randomly-selected sample of households. From those results, it was estimated that around 3,300 people have been infected. That is continuing every four weeks until early autumn.
Phase 2 will see more essential workers given antibody tests. They are:
* Teachers
* Utility workers
* Cleaners
* Supermarket staff
* Others who went into work during levels 3 and 4 of lockdown.
The government says details on how to access these tests will be confirmed 'in the coming days'.
"Testing remains a key component of our strategy to combat the spread of COVID-19, and we are expanding our programme of testing accordingly.
"The data we receive will not only inform the big decisions around how we control the pandemic in the coming months; it will also allow us to keep essential workers and their families safe and reduce the number of transmissions within the community.
"I'd like to thank all of the staff across Government who have worked so hard to increase our capacity to test more Islanders, including those who have worked to establish a new testing centre at Jersey Airport." - Deputy Richard Renouf, Health Minister.