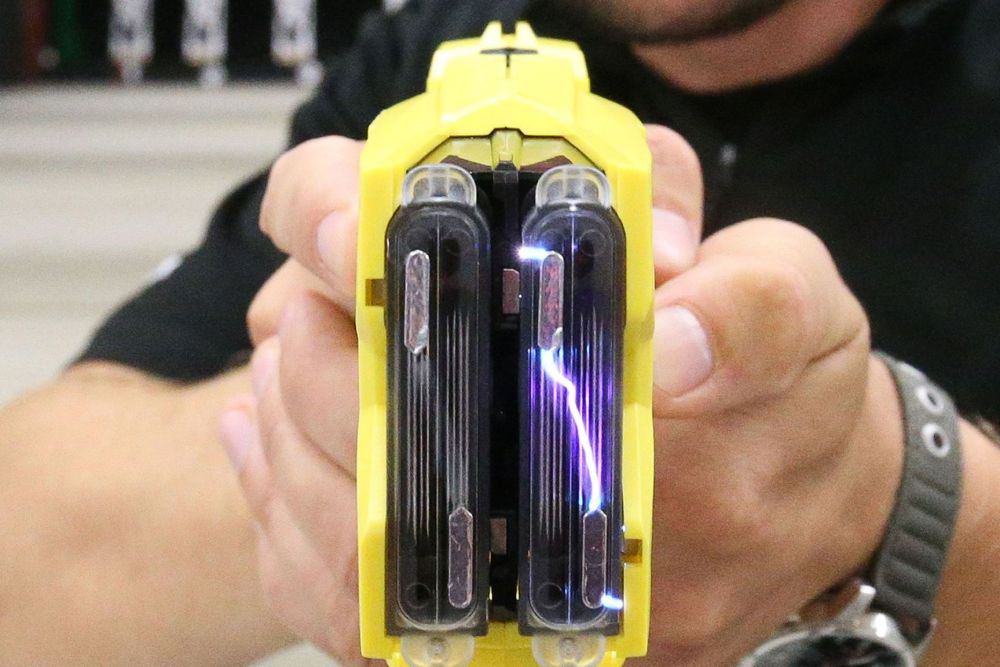 Jersey's Police Chief says he thinks making trained officers ask for authority to use tasers isn't sensible or practical and risks public safety.
The States will debate next month whether to allow uniformed officers trained to national standard to use tasers at their discretion, rather than wait for specific firearms authority as is currently the case.
Robin Smith says he says he sees it as public protection and officer protection.
"We put our police officers in really really difficult situations, properly trained, with people in a mental health crisis and we ask our officers to deal with that, on behalf of islanders.
"It's a really really difficult job and my job, and indeed the Minister's job, is to make sure that islanders are property protected and indeed police officers are protected.
"I think this small change goes some way to doing that."
Deploying a taser includes drawing, aiming, red-dotting, and arcing, but not actually firing.
Mr. Smith and his colleague also speaking to Scrutiny, Acting Chief Inspector Mark Hafey, said this will give the necessary officers more options to deal with dangerous situations, particularly with a recent increase in knife crime and people who self-harm.
Currently, officers without taser have PAVA spray and a baton as protection measures. No authority is needed for those, but it is required, currently, for the use of taser.
Concerns were raised in Scrutiny that this could lead to every officer being trained up and given a taser.
Chief Robin Smith says that wouldn't be appropriate given how safe Jersey is as a jurisdiction, and insisted he would only allow a maximum of 15.
"In fact, one of the questions the (Scrutiny) panel could ask me is why do you want so few? I see these as public protection and officer protection.
"I think this is a sensible number, it illustrates us being proportionate against what we can see as the low threat, thankfully, on our island."
The force currently has just over 200 officers after the recent recruitment drive.
The Children's Minister has previously indicated that he wouldn't support it, while the Children's Commissioner has also raised concerns.
This States Member won't be agreeing. https://t.co/If5sei6Jlx

— Senator Sam Mézec (@SamMezecJsy) August 6, 2020
Lawful? Necessary?Proportionate? Amnesty International has frequently expressed concern that TASERs may, in some circumstances, be tantamount to torture or ill-treatment. International human rights standards include the Convention against Torture UNCAT

— Deborah McMillan - Children's Commissioner (@ChildComJersey) August 6, 2020
Chief Robin Smith says the low number of times tasers have been used or fired in Jersey is 'frankly remarkable' and reassures him that officers are not using the device indiscriminately.
In the last six years, tasers have been deployed 341 times and fired eight times.