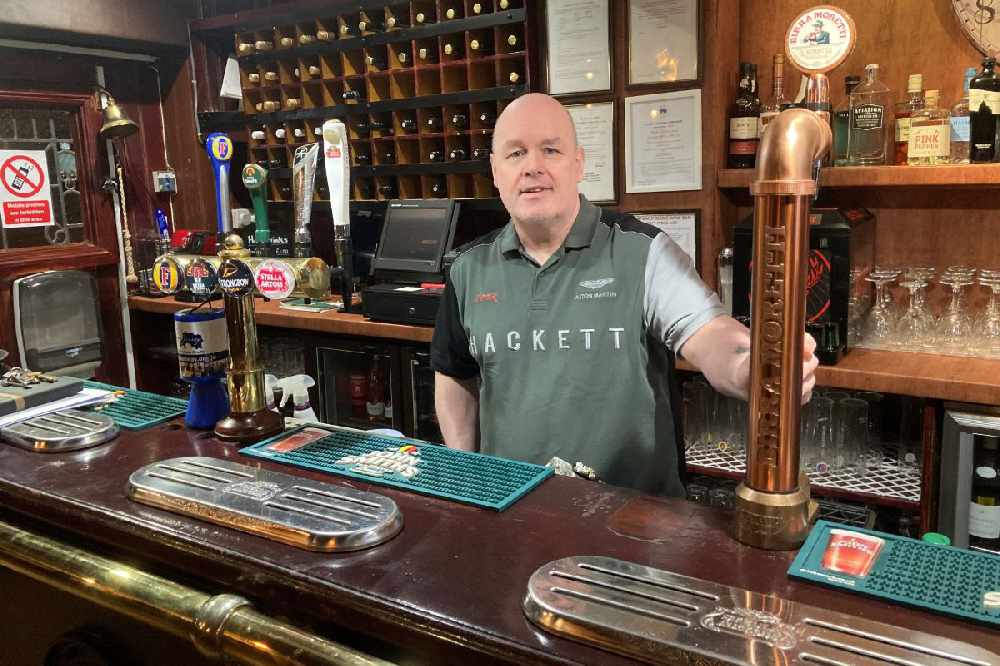 The managing director of the Daily Globe Wine Bar expects it will take a few months before pubs return to near normality.
Pubs could reopen from 22 February as long as they served alcohol with a main meal at the table.
Alcohol-only table service will return from Friday 2 April. It was brought forward from 12 April because of continued low case numbers and the ongoing success of the vaccine programme.
Deputy Chief Minister, Senator @lyndonfarnham sets out the changes to Jersey's safe reconnection plan that Islanders will see from this weekend and over the coming weeks. pic.twitter.com/aJUnGgw4W6

— Government of Jersey (@GovJersey) March 30, 2021
The Daily Globe has been open since the hospitality ban was lifted in February to serve food.
Colin Foster says it has still been difficult, and he's expecting that to continue.
"What you find now is that the weekends you'll tend to do well, but midweek is quiet still.
"I think people's habits have changed. People are getting takeaways online, they're going to the supermarket and buying a four-pack of beer and I think they're used to it, so now I think they won't be coming out as much.
"I think business will get back to some sort of normality but it will take a bit of time. I think the first two weeks are going to be busy because everyone is going to be able to get out at long last, but I think it's going to take a few months."
Last orders will have to be made by 11pm and the two-and-a-half-hour table time limit will end.
The easing of restrictions on pubs was brought forward after a petition was signed nearly 2,800 times.
Mr. Foster says he is looking forward to seeing some old regulars again.
"When you think over the past year, a lot of bars have been closed for seven months out of the year and that means a lot of our locals have been stuck at home.
"It will be nice for them to get out and socialise with some of their old friends."