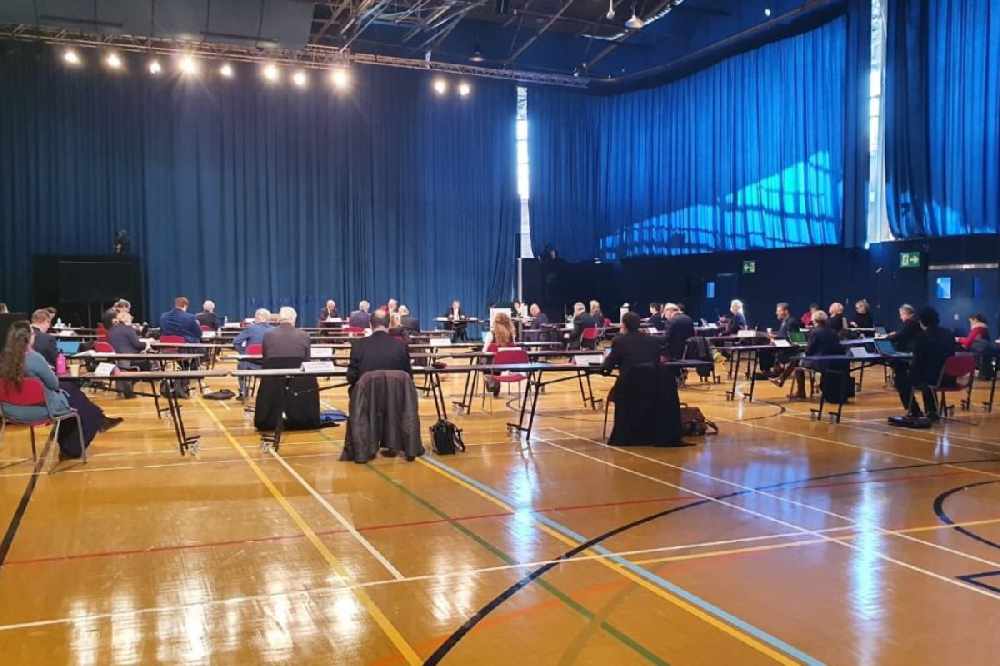 Tenants in Jersey will NOT be evicted during the coronavirus pandemic, the Ministers for Housing and Social Security have confirmed.
The Magistrate's Court has announced the adjournment of all eviction cases before the Petty Debts court.
Eviction applications from landlords will not be processed.
Social Security Minister Deputy Judy Martin made the announcement during today's States sitting:
"There will be no evictions over the next three months. The courts are not sitting. A letter from your landlord is not an eviction...rent will be covered as usual if you are on Income Support."
The Housing Minister, Senator Sam Mezec has written to leading housing providers and has been told by them and the Jersey Landlords Association that evictions will not be pursued.
"There is still more to do to give tenants protection in legislation, which I soon hope to be in a position to say more about, and we are working hard to house those vulnerable islanders who need urgent accommodation. In the meantime, however, I hope these commitments will provide tenants with peace of mind that they are not at immediate risk of losing their homes because of the pandemic.
"I welcome the commitment provided to me by many of our housing providers that they will take a pragmatic and compassionate approach to dealing with their tenants, many of whom may see their incomes reduce because of coronavirus. Most have confirmed that they are already putting procedures in place to manage rent collection and late payment during this difficult time."
The States sitting is taking place at Fort Regent so that States Members can adhere to social distancing rules to stay 2 metres apart.
States Assembly meeting today at Fort Regent. Very rare that it meets outside of the purpose built Chamber. Met in People's Park for 70th Liberation commemoration, Town Hall after technical fault in 2016, and Elizabeth Castle during riots in 1700s (the good old days). pic.twitter.com/J4dG6ZAGkX

— Senator Sam Mézec (@SamMezecJsy) March 24, 2020
An unconventional setup for the @StatesAssembly this morning following new social distance guidelines
Thanks to all the Greffe staff for facilitating this sitting and to all members for the seriousness with which they've responsibly approached our measures to tackle coronavirus pic.twitter.com/0i0s9ogOWf

— John Le Fondre (@John_Le_Fondre) March 24, 2020
The Bailiff Tim Le Cocq began by addressing the Assembly with a message of hope :
"None of us are unaffected. All of our lives have changed. And where we shall all be at the end of this crisis we cannot know for certain. However, I think that there is every possibility that we as an island - already so deeply aligned with the spirit of voluntary service and the care of our people - will emerge as a stronger, more cohesive community even than we are now. We are all in this together, and we will all come through this by supporting each other."
We can have the confidence, looking back into our history, to know that this too shall pass. Whether it takes three months, six months or longer life will return to a normal rhythm and pace."
A Jersey GP is pleading with the over 65s to stay away from pharmacies.
James Mair says pharmacists are distraught to see them coming in.
Please, please support the elderly to NOT go to the pharmacies. Our pharmacists are distraught to see them coming in. They MUST STAY HOME.

— James Mair (@jamesmairjersey) March 24, 2020
The over 65s have been asked to stay at home as much as possible to limit the spread of Covid-19.