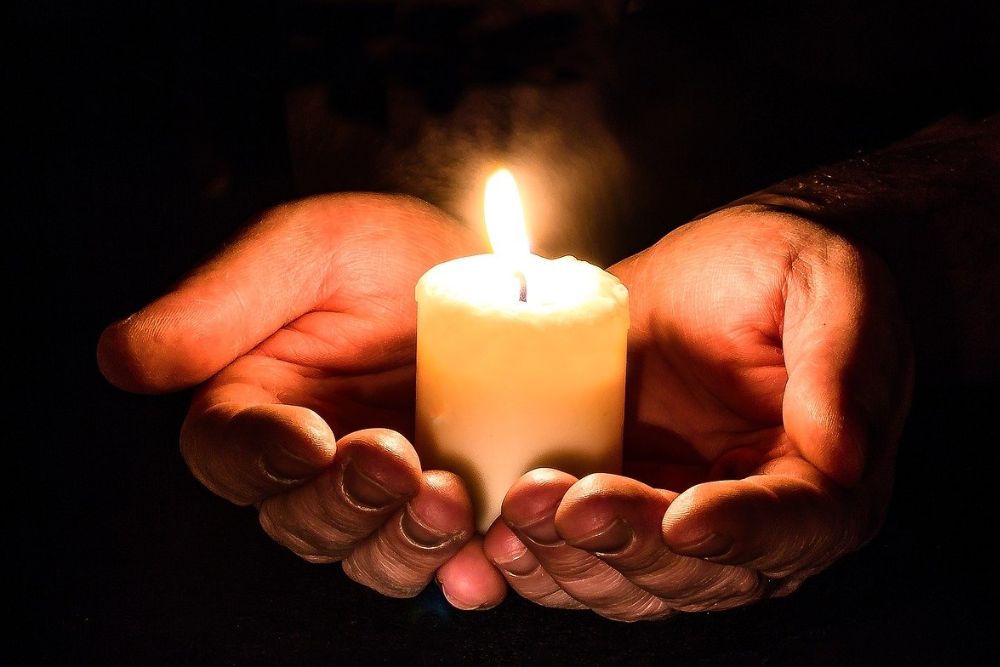 Islanders are being asked observe a minute silence at noon on Tuesday to mark a year since Jersey went into lockdown.
The Bailiff has requested we pause and reflect on the past 12 months.
It is a year this evening since the Chief Minister made the Stay at Home order to take effect on 30 March - closing schools and businesses and restricting us to just essential food shopping and exercise outdoors for two hours a day.
Tim Le Cocq is asking islanders to fall silent at midday to remember all those who have died as a result of Covid-19, including 69 people in Jersey.
He asks that we 'take that moment to think of those who have lost loved ones or those who have given great service, and to be proud to say you live in Jersey and are part of this exceptional community'.
In a speech on the eve of the anniversary, the Bailiff says:
"A year ago tomorrow Jersey went into lockdown to slow the spread of Covid-19. Restrictions, unprecedented in peacetime, were placed upon us. We could not have anticipated the year to come, what demands would be made on all of us, what we would be asked to do, and for some endure, to protect our fellow islanders. When I spoke a few days after lockdown I expressed my confidence, like others, that we could meet the challenges
ahead. Although it is not yet over, we were right. Meet them we have.
I am speaking from the Old library in the Royal Court Building where we held the first meeting of the Emergencies Council after which the Chief Minister announced that the island would enter lockdown on 30 March.
This was followed by an exceptional community engagement and public willingness not only to protect fellow islanders but help those who were in need
This Jersey spirit was marvellous to witness and is, for me, a source of great pride.
Isolation has been essential but it came at a cost. Families were separated, individuals were alone and many were badly affected. A number of islanders lost family members to the virus. Still more, perhaps, were denied the chance to share final moments with loved ones at
the end of their lives. Our thoughts are with them all.
Throughout this there has been full communication by government and media coverage and I do not need to repeat the story that we have all lived through.
But there are things to recognise. The selfless service of our healthcare professionals, emergency services, teachers and those who kept things going by maintaining essential services. Those who accepted the burden of isolation or loneliness and just, in the wartime tradition, "carried on". We recognise the responses of the parishes, community groups, charities, and individuals in both time and financial donation. We are allowed, at this milestone anniversary, to thank them and to be quietly proud of our island and its people.
We may also recognise the commitment of Government, the States Assembly, scientific advisers and civil servants who have strived, sometimes under severe pressure in an intensely fluid situation, to navigate us through the challenges posed by this global threat.
Was every judgment call correct? We shall perhaps never know, but I have seen firsthand the exemplary commitment of many who worked, with little rest and at personal cost, to the public good.
At 12:00 on 30 March I would like to ask that you pause for one minute in order to reflect on this past year, to take that moment to think of those who have lost loved ones or those who have given great service, and to be proud to say you live in Jersey and are part of this exceptional community.
We are hopefully now moving into some measure of normality but lets not forget the bonds of community that our collective experience has strengthened and continue meet any future challenge in the same way. Thank you."