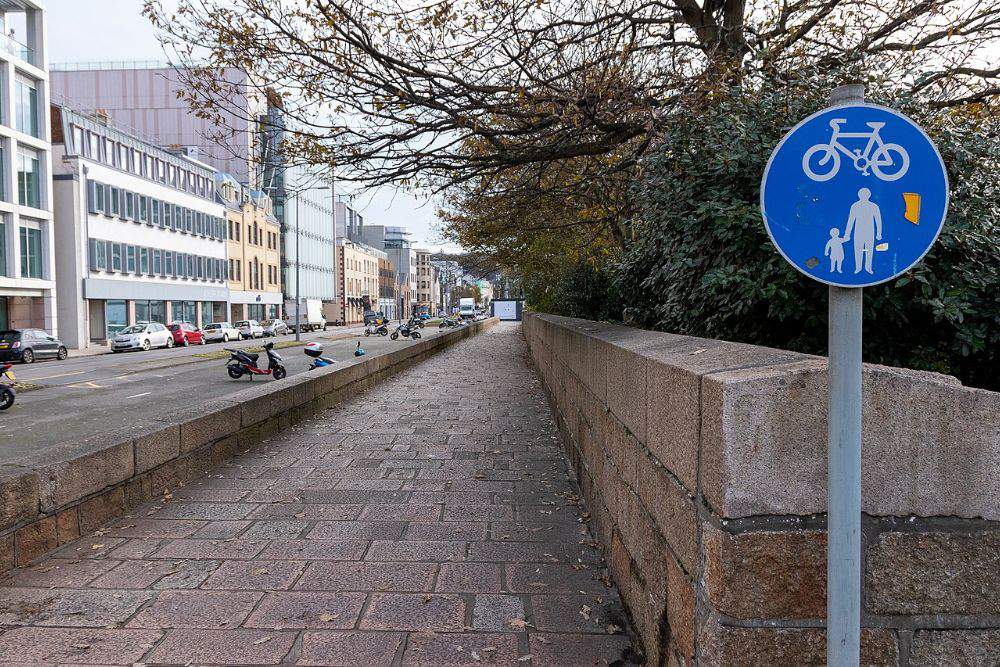 Some roads in town could be temporarily pedestrianised to help people keep apart during the coronavirus pandemic.
The Infrastructure Minister and St Helier officials are also looking at ways of helping cafes offer more al fresco seating while indoor service remains prohibited.
It could mean traffic bans at certain times of the day for a specified period.
Other measures could include widening cycle lanes - at the cost of some parking spaces along Victoria Avenue - to accommodate increasing numbers of pedestrians and cyclists.
There is concern that trying to keep two metres apart could force people into busy roads and put them at risk of injury.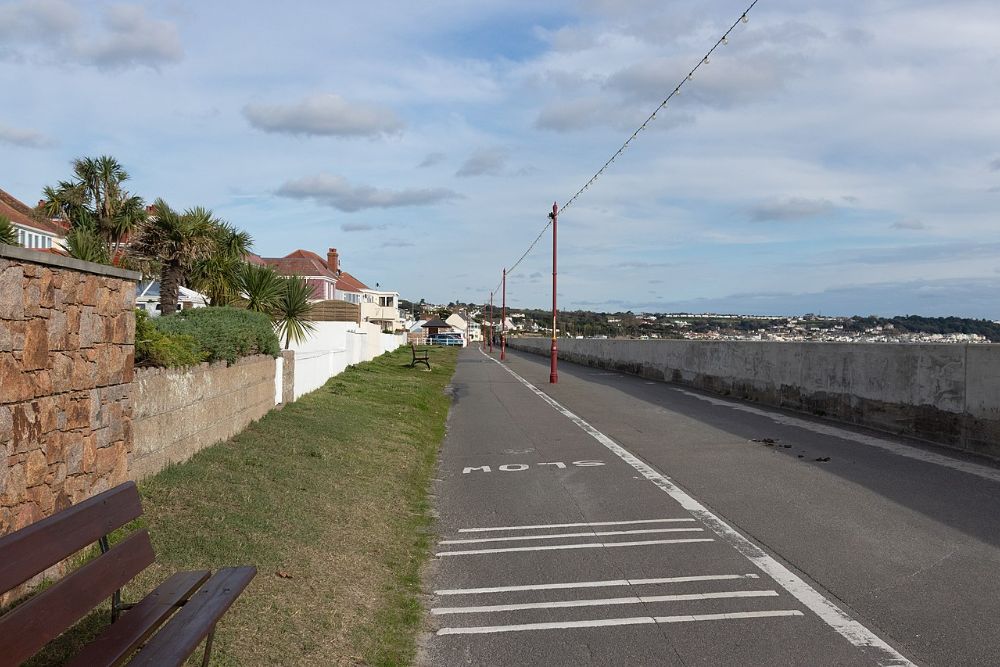 The cycle path running along the island's south coast.
More than 50,000 cycle trips were recorded last month on the automatic cycle counter at First Tower - which is an all-time high for any April.
The CEO of Jersey Sport wants the government to follow the UK and invest money in ways to encourage more people out of their cars and encourage physical distancing.
Catriona McAllister says as the rule on keeping apart will be here for the foreseeable - walking, running and cycling can be vital to breaking a chain of Covid-19 infections.
"if certain streets were to use a one-way system than that would help with certain pinch-points - maybe looking at whether cars should be allowed back into the inner streets of St Helier. Provisions could be made for deliveries, and otherwise, try and keep the streets traffic-free."
The UK announced a £2 billion support package which will be spent on measures such as widening pavements, closing streets and introducing pop-up cycle lanes.
The Infrastructure Minister Deputy Kevin Lewis told States Members this week: "I would love to £2bn to spend on it, but we have to work with what we have."
Signs are being put in car parks advising users not to use lifts unless absolutely necessary, as part of stricter hygiene measures.
Some stairwells are being made 'up' or down' only so people don't have to pass each other on narrow steps.