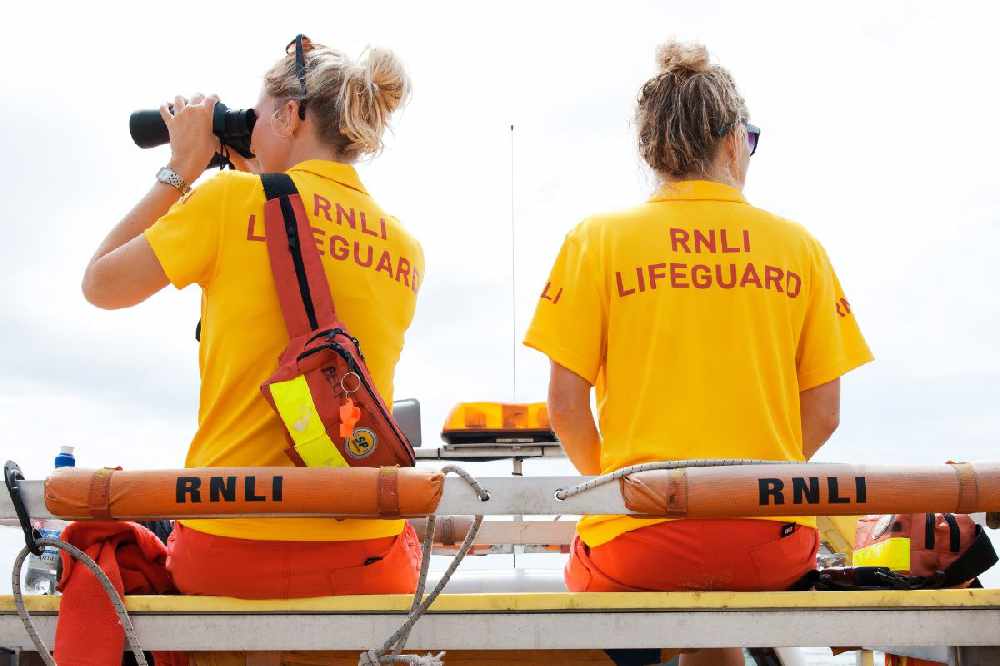 Credit: RNLI/Amy Caldwell
RNLI lifeguards will start summer patrols in St Ouen's Bay from tomorrow.
Patrols there normally start in time for the Easter holidays, but were suspended because of coronavirus lockdown rules.
They are commencing at St Ouen daily between 10am-6pm after Jersey's government eased restrictions.
Warm weather, large swells and spring tides are expected to create 'challenging conditions' over the May Bank Holiday weekend.
The lifesaving charity is is warning islanders to be extra careful on any other beaches in Jersey because they aren't being monitored.
It says we should check the forecast and tide times, not use inflatables, and keep a close eye on family members.
Under normal circumstances there are summer patrols of Plemont, Greve de Lecq, St Brelade's Bay and Havre des Pas swimming pool.
The RNLI says it has had to ensure lifeguards have the appropriate PPE and are trained in new operating procedures and precautions to manage the challenges of coronavirus alongside their usual role.
"Despite the challenges presented by coronavirus, thanks to the hard work of everyone involved we have succeeded in re-establishing the lifeguard service in time for the Bank Holiday weekend.
'There will be a lifeguard service at St Ouen's operating between 10am - 6pm from Saturday 23 May.
'As ever, the welfare of our staff and beach visitors along with our commitment to providing a world-class lifesaving service is the RNLI's priority and so we have been working closely with the Government of Jersey to make sure that conditions are safe for our lifeguards to provide an effective service.
'Our lifeguards have a vital role in making sure visitors to the beach are aware of their surroundings, the potential dangers at the beach and providing a lifesaving rescue service should anyone get into trouble. We would encourage the public to follow the Government's advice on social distancing and take care to understand the risks at the coast and the necessary steps to keep themselves safe.'" - Jack Elms, RNLI Lead Lifeguard Supervisor
Lifeboat stations remain on service 24/7, as they have been throughout the pandemic.