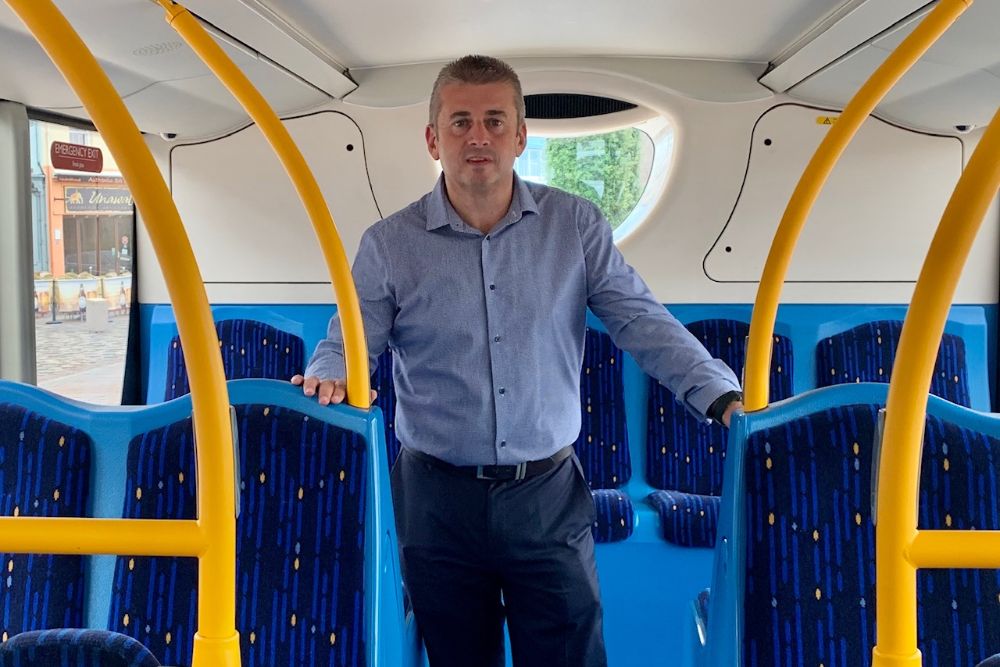 LibertyBus Director Kevin Hart
Jersey's government has given almost £400,000 to LibertyBus, to allow it to keep services running through the Coronavirus pandemic.
Revenue since late March has fallen so considerably that the island's bus service is no longer financially viable - leading to this financial injection.
Compared to a normal winter's day - passenger numbers at one point were down as low as 6%.
£399,300 has been approved by the Treasure Minister, with the government reviewing the funding situation at the end of June.
LibertyBus Director, Kevin Hart, tells Channel 103 the company is starting to see more passengers again, but it's not enough to carry on without help:
"We've probably returned to about 20% of a normal winter's day. The only comparison I can really do is a winter's day, as we can see we're not going to get a 'summer season' this year.
"However, 20% of revenue still isn't as much as the buses need to survive - hence why we've needed to get this extra funding from government."
Infrastructure Minister, Deputy Kevin Lewis, says it's worth spending to keep our buses running:
"Jersey's public transport network is an essential service to many who don't own a car, particularly to key workers such as those in the health service, supermarket employees or Islanders who rely upon it for shopping for supplies and attending medical appointments.
"It is essential that this service is preserved throughout the period in which COVID-19-related Government emergency regulations apply, and beyond as we emerge from lockdown."