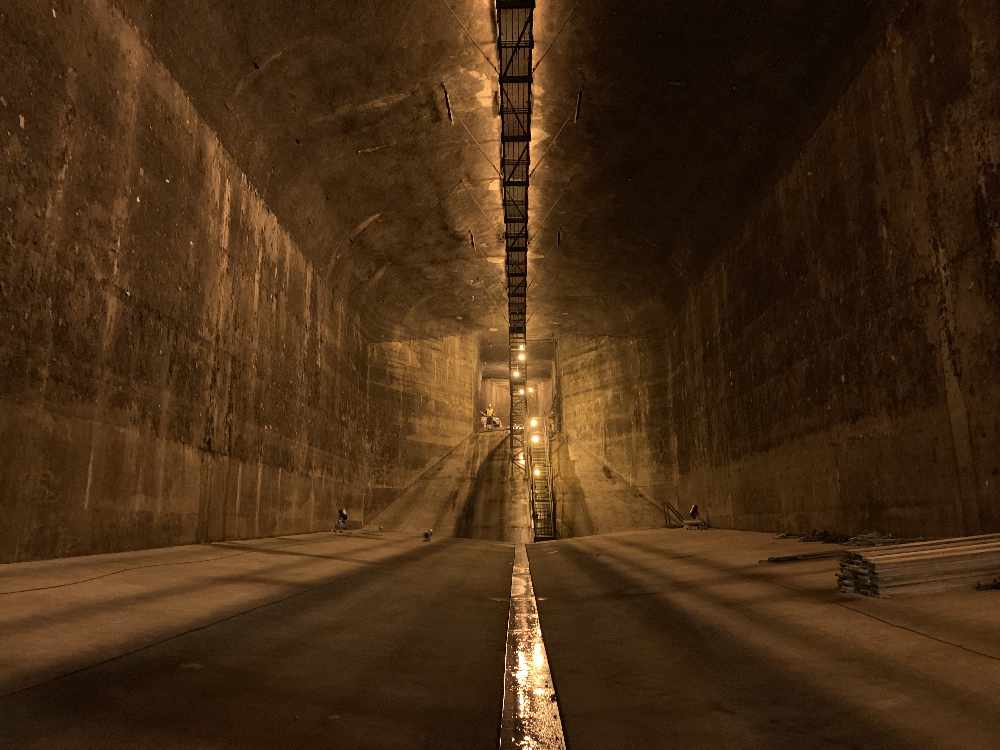 Work is beginning deep underneath Fort Regent to modernise the island's liquid storage facility.
The cavern is used as an overflow tank for sewage and water in stormy weather so they don't spill out into St Aubin's Bay.
It was built into the rockface beneath Mount Bingham back in the 1980s and is accessed by a long winding tunnel behind an unassuming gate in Snow Hill car park.
Workers currently have to manually clean the tank several times a year, taking six people working 10-12 hour shifts around a month each time.
The Infrastructure Department admits it's a 'big job' that is 'not only lengthy but also hazardous' because of the solid waste and grit left behind.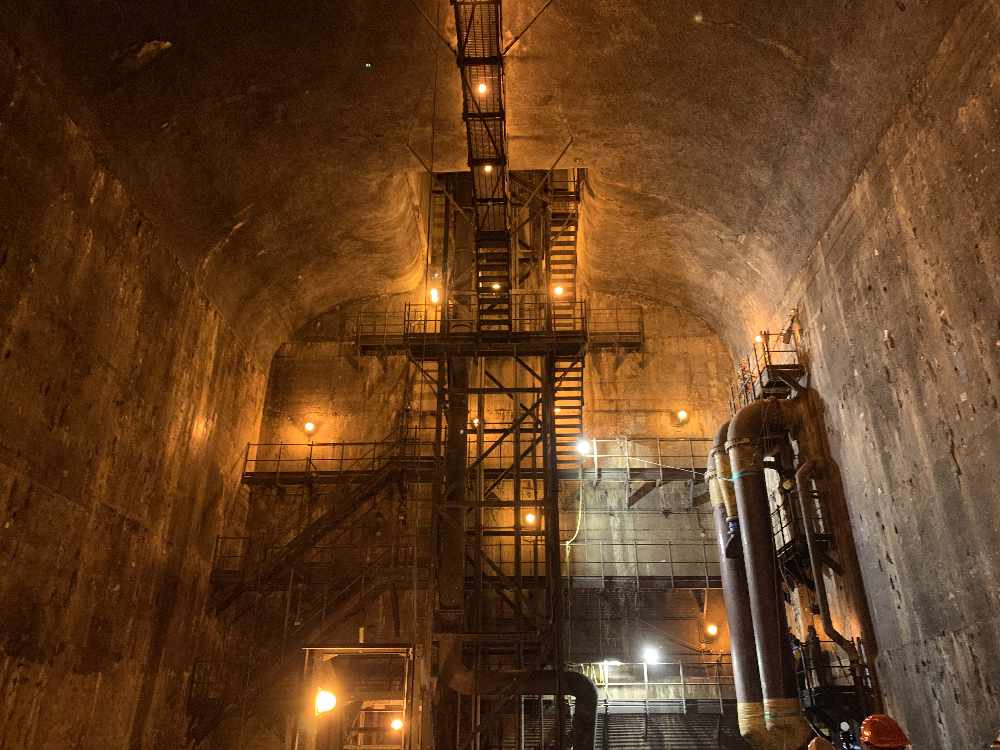 The project will install an automated cleaning system, that flushes any sewage and other waste to stop it from settling on the edge of the tank.
It's predicted to cost £533,587 and will be completed later this summer.
Minister for Infrastructure, Deputy Kevin Lewis, told Channel 103 why the structure is so important:
The work to remove pipes and install new ones is already underway, with specialist engineers having to descend using a harness and ropes to carry out the work.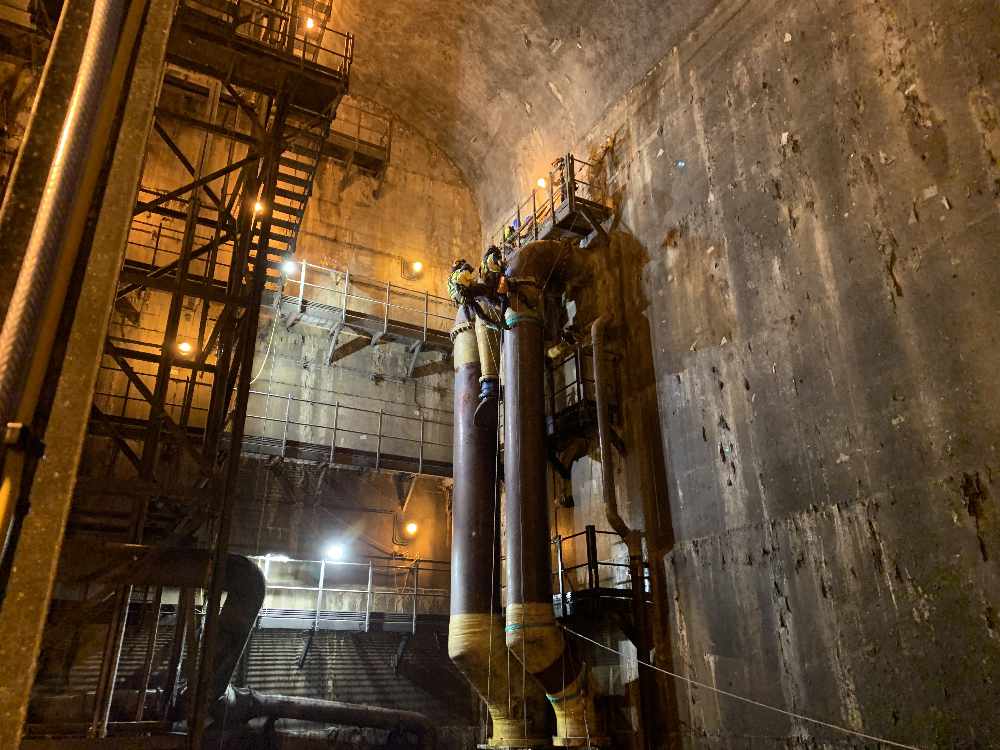 When it's in use, the cavern - which can hold 25,000 cubic metres of waste - fills to capacity in just a day from Jersey's drains and sewers.
After stormy weather has passed, the contents of the tank is pumped to Bellozanne to be treated. It is used between 50 and 80 times a year.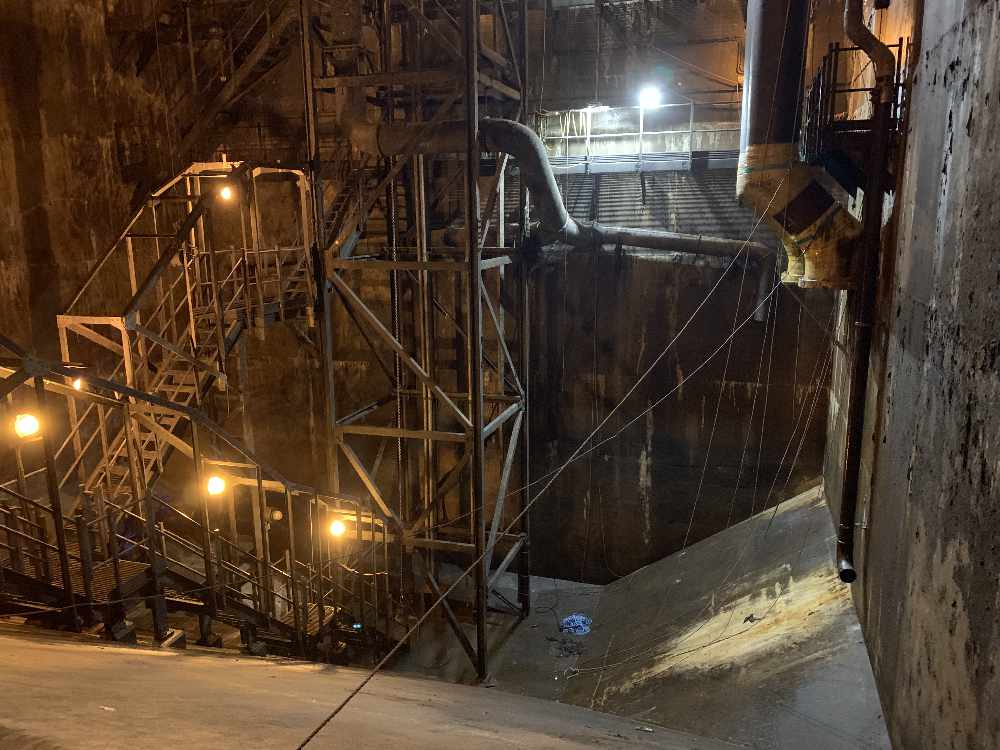 Deputy Kevin Lewis says the improvement work is vital to better protect workers:
"This is an important upgrade to a critical piece of infrastructure that will significantly improve the operation of the cavern and reduce onerous maintenance requirements for Growth, Housing and Environment personnel."