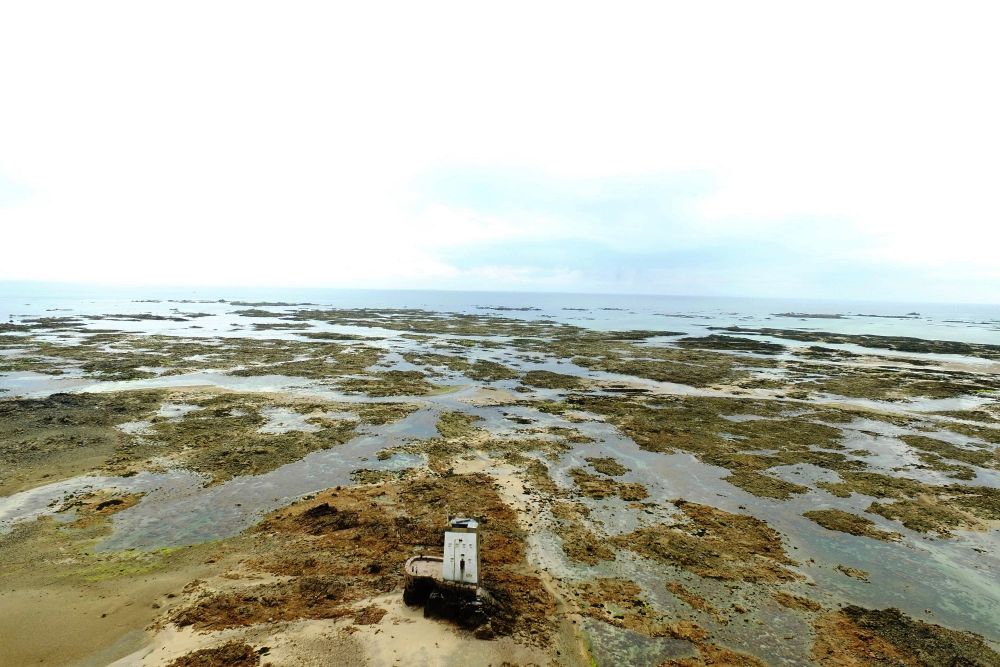 The Violet Reef. Image credit: UCL.
A team of researchers investigating Jersey's Ice Age past have begun a new coastal study.
The Violet Bank is a reef about 10km2 in size located off the coast of Le Hocq.
Société Jersiaise members have been discovering Ice Age remnants there for decades.
Archaeologists from UCL will spend a week living at Seymour Tower, while they look for evidence of early human behaviour, ancient environment and past climate change.
Dr Matt Pope. who's leading the research, says the area is of great historical importance:
"The Violet Bank is a starkly beautiful and scientifically important landscape. We know there is a record of Neanderthal archaeology, extinct fauna such as mammoth and more recent prehistoric monuments out there waiting to be discovered and documented. This survey is about discovering how we can explore the seabed, in the short tidal windows available, in as methodological and safe a way as possible."
The #VioletBank reef is made of solid granite but contains wide gullys which you have controlled how animals and humans moved and hunted in the landscape, the gullies are filled with low energy, fine-grained loess, alluvium and possible organics. 3/4 pic.twitter.com/wG1zQuyENi

— Dr Matt Pope (@MatthewPope) January 30, 2020