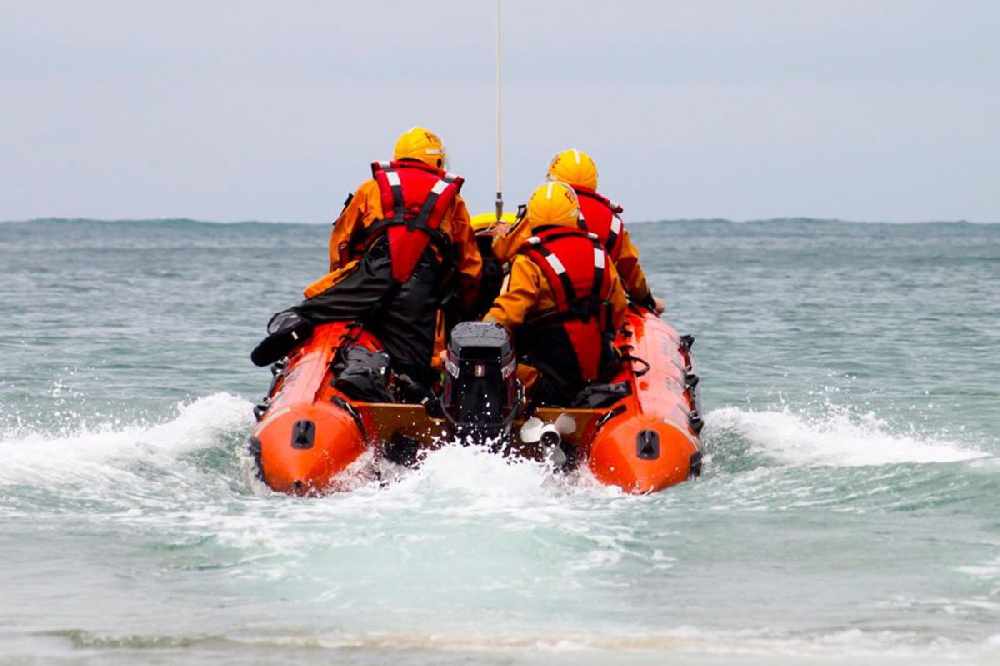 Picture Credit: Jersey Fire & Rescue.
A female kayaker is being hailed a hero for saving a swimmer from drowning in St Brelade's Bay.
The Coastguard received a 999 call about a man in distress around 300 yards offshore, with several people in the area extremely concerned about what was happening.
Nadine Nicolas, who'd just arrived at the beach for a swim with her friend, then jumped into action. She borrowed the kayak from another person and paddled out to water to rescue him
She gave him her lifejacket to stay afloat and looked after him until the Fire and Rescue Service arrived to help.
He was uninjured and brought back to land in the inshore rescue boat.
"It is very clear that Nadine's swift and decisive actions saved this man from drowning and she must be commended for this. People need to avoid swimming or taking to the water in any way when they have been drinking alcohol. All too often alcohol plays a part when an avoidable tragedy occurs, or in this case very nearly happens." - Phil Falle, Crew Commander.