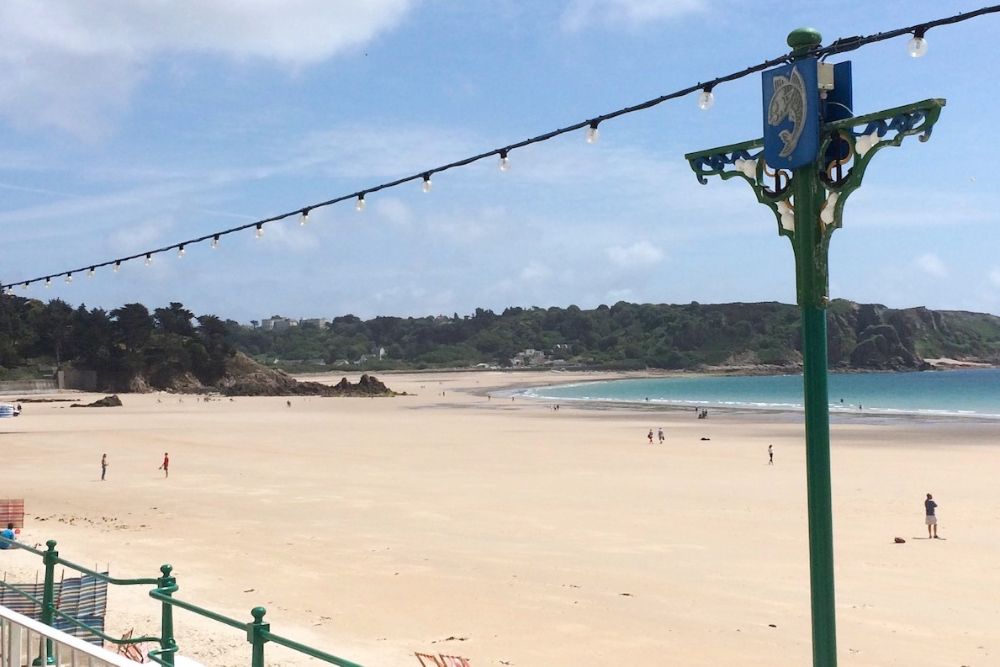 Islanders have until this Friday to voice their opinions on the future of St Brelade's Bay.
As beauty spot is a popular destination for locals and visitors, especially during the summer months.
It regular tops polls for its sand and scenery and last year, it was named the third best beach in Britain.
All responses to the online survey will help inform the bridging Island Plan, identifying which aspects of the bay's character are most important to preserve in the future.
Three questions have been asked:
What do you like best about the bay: where do you like to go? How do you get there? Do you have a favourite walk? Where do you like to visit when the sun is out? What's your favourite view?
What has changed for the better and the worse over the last decade?
What could be done to improve the bay in the future?
The St Brelade's Bay Association (SBBA) is urging islanders to answer in the survey, calling it a 'rare opportunity' for locals to have an input on planning policies.
Moz Scott, who chairs the local campaign group,t says the bay has been 'taken over' by buildings in the past decade.
"It's a very rare opportunity for islanders to say what they value about St Brelade's bay. I know that many islanders are unhappy about the development trends. The impact on the bay's scenic backdrop and tourist offering is clear for all to see.
Trees have been felled, boxy palaces dominate the bay's escarpments and land previously used for tourist purposes has been lost to luxury housing. Current policies also enable all of the bay's hotels, which provide customers for the bay's tourist businesses, to be converted into luxury apartments too."
The SBBA says these photos highlight the level of recent development in the bay.
Moz Scott says this is potentially the only time for islanders to have an opinion on this subject.
"We hope that people will respond to the survey, this is going to inform the next island plan which sets out the planning polices for the next 10 years, and hopefully with the information from the survey we'll have planning policies which result in more sympathetic development of St Brelade's bay."
The survey can be found online here, and closes this Friday (16 October).