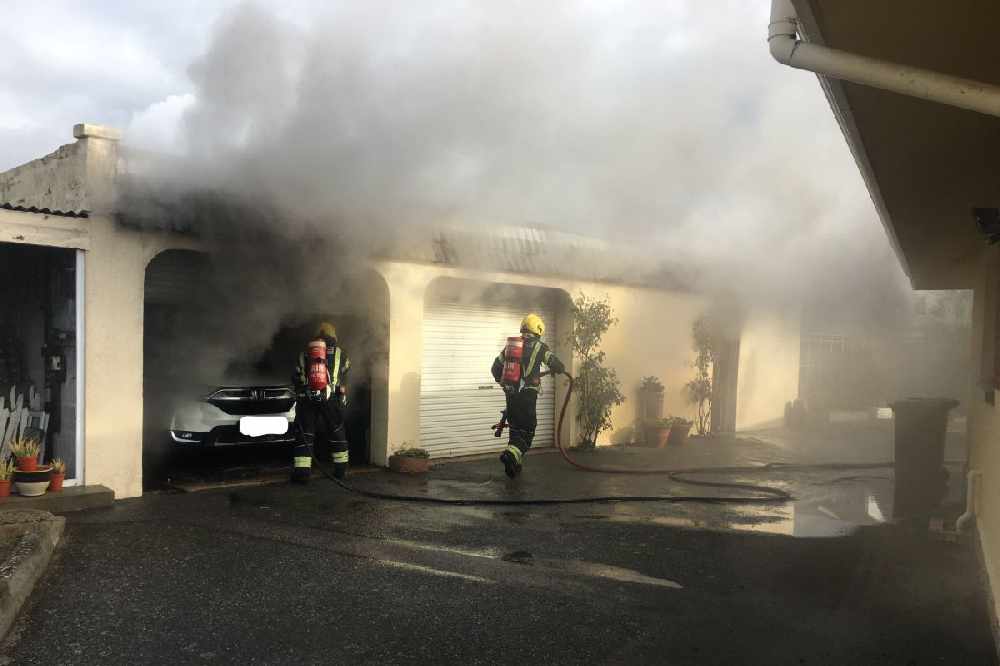 Photo Credit: JFRS
A garage detached from the main house on the St Clement's Coast Road has suffered 'significant damage' after a large fire broke out.
Crews were called out at around 3:40pm on Thursday to the blaze, which had started to spread when firefighters arrived.
They then used high-pressure hose reels and firefighting jets to bring it under control.
Two firefighters with breathing equipment then went into the garage to remove several gas cylinders before they were affected.
The fire was then fully extinguished. No-one was injured and the cause of the blaze is now being investigated.