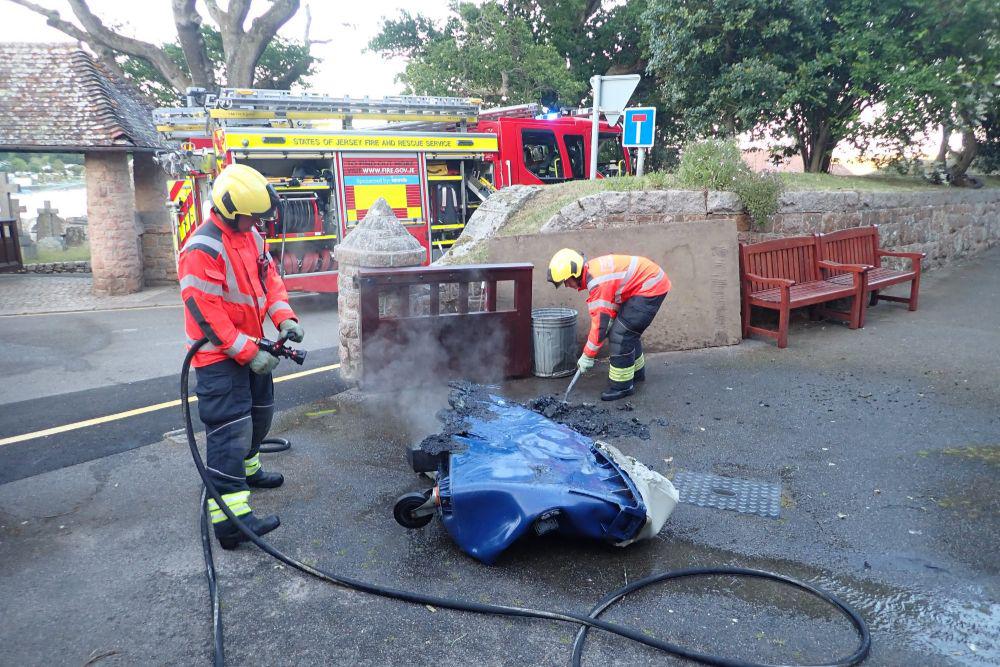 Image Credit: Jersey Fire and Rescue
The Jersey Fire & Rescue Service is warning islanders to be careful when having beach barbeques and swimming in the sea, after dealing with six separate incidents over the Bank Holiday weekend.
Four of those were because disposable barbeques were left in bins before being put out properly.
Since then, two bin fires have been started by disposable barbeques yesterday.
Station Commander Ryan Hall says they should be completely soaked and cold before being put in a bin:
"We would like to remind Islanders not to dispose of their barbecues in bins unless they have been completely soaked and are cold. Use sand or water to cool the disposable barbecues, always protecting your hands. Once extinguished, leave the barbecue to cool down completely before
disposing of it safely in the bin."
The other two incidents over the Bank Holiday weekend were to help save two swimmers who got into trouble after having too much to drink.
Commander Hall warns us that even though the weather is warm, the sea remains very cold:
"Just like driving, operating machinery and other activities that are dangerous when you're intoxicated, swimming when you are impaired can be deadly. Drinking dulls your senses, slows your reaction time, impairs your judgment and generally makes it much more dangerous in and around water.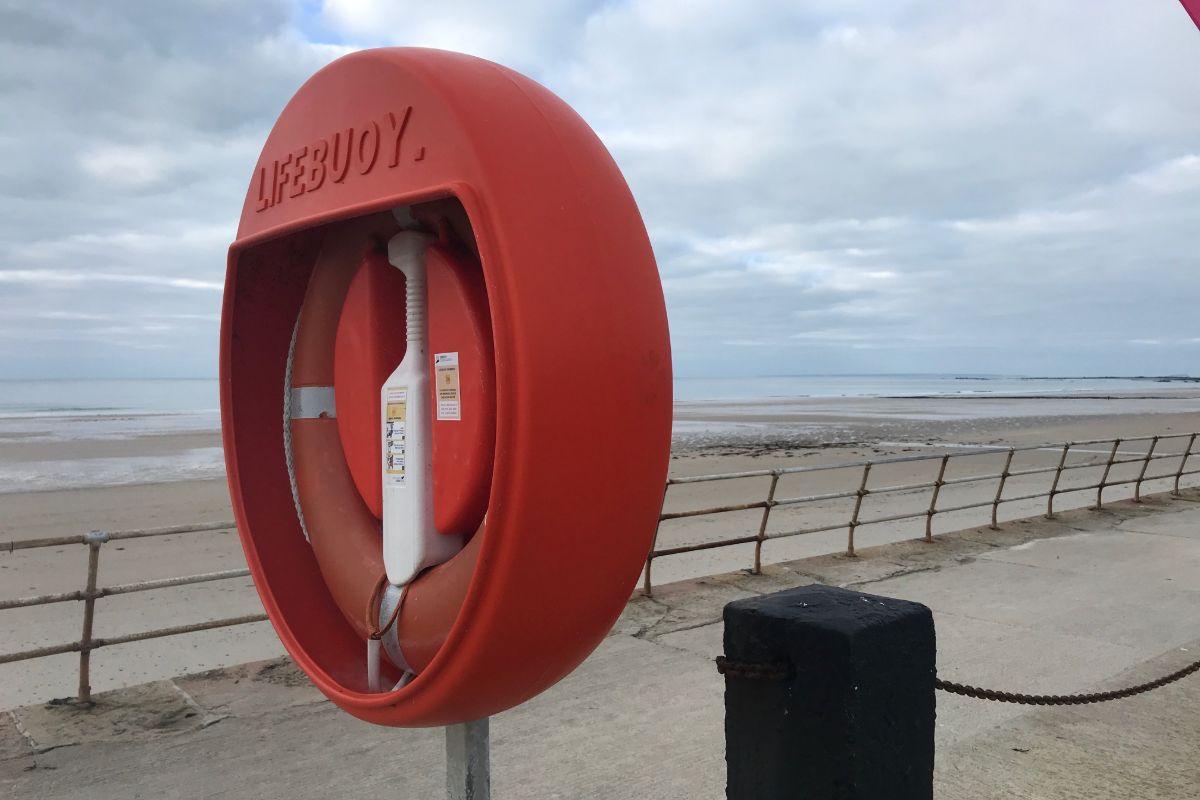 "It is also important to remember that while the weather is very warm for this time of year, the water is still cold. Warm air temperatures can create a false sense of security for boaters and beachgoers. Cold water drains body heat up to 25 times faster than cold air. When cold water makes contact with your skin, cold shock causes an immediate loss of breathing control. This dramatically increases the risk of sudden drowning even if the water is calm and you know how to swim. The danger is even greater if the water is rough. Immersion in cold water will have more impact on the body under the influence of alcohol. We would also recommend that Islanders wear thermal protection (like a wetsuit), and not to swim alone. In addition, if conducting activities such as paddling boarding or kayaking people should wear floatation devices/lifejackets."