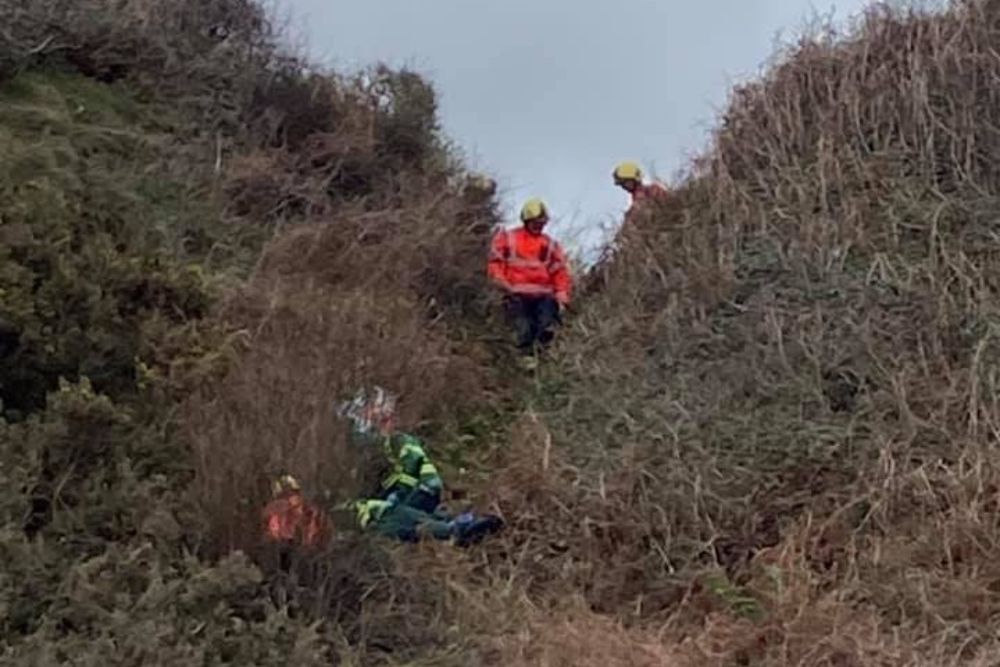 Picture Credit: Jersey Fire & Rescue
A cyclist has been rescued by the emergency services after falling around 20 feet down an embankment.
Ambulance and fire crews were dispatched to Greve de Lecq at around 11:30am after the woman had fallen from her bike and tumbled over the cliff edge.
She was fortunately held up by vegetation.
The casualty was then secured, lifted onto a rescue stretcher, moved to the ambulance, and taken to hospital.
Jersey Fire and Rescue say wearing a cycle helmet stopped her from suffering any serious head injuries.
Her injuries are not thought to be serious.
"It was absolutely the right tactical decision working closely with ambulance paramedics using our safety systems. The safety of the casualty and our crews meant that we could work to the best and safest outcome.
"The terrain was difficult and within 1 meter a shear drop from the edge to a further 20 meter drop to the rocks on the beach below. Thankfully the casualty was wearing a cycle helmet that prevented any serious injuries to her head." - Ryan Hall, Station Commander.