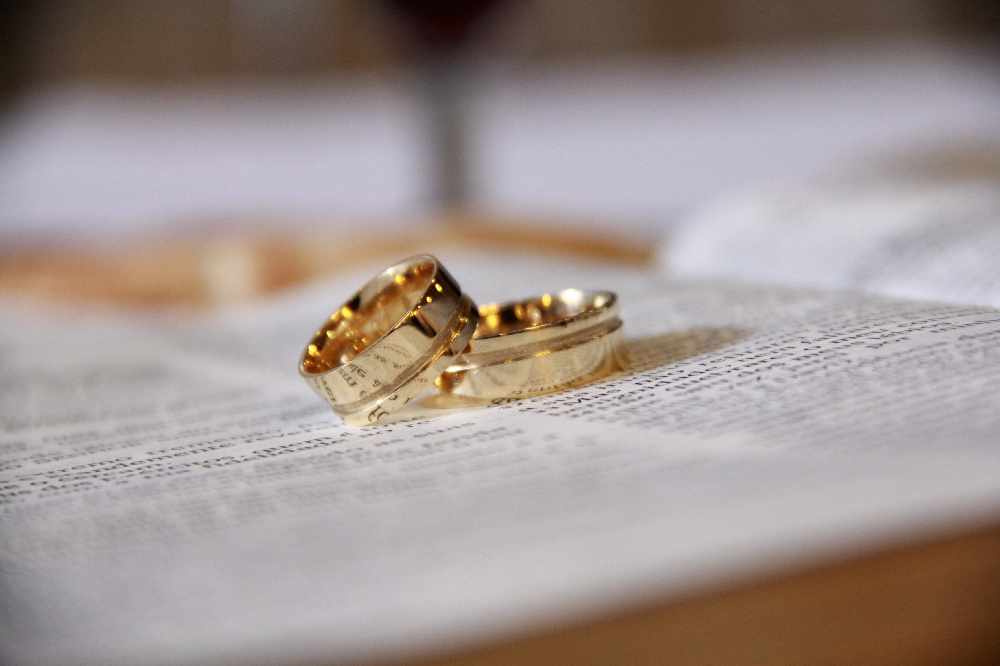 Weddings and civil partnerships in Jersey can resume from Monday 1st July, as long as the island's Covid-19 restrictions are followed.
If the current rules were to still be in place by then, it would mean only five guests from outside a household would be able to attend, and for no longer than six hours.
Just 24 couples have tied the knot so far in 2020, compared to 63 over the same period last year.
On Tuesday, politicians approved changes to the island's marriage and civil partnerships laws allowing applications to take place through video calls, rather than face-to-face meetings.
The government says the change will protect both couples and staff working for the Office of the Superintendent Registrar.
The Dean of Jersey, the Very Rev. Michael Keirle, hopes couples will welcome the move - even if it means changes to their original plans.
"This is a challenging time for us all and I understand how disappointing it is to have your wedding plans disrupted. However, we look forward to helping couples to join together in marriage within the confines of the current guidelines, whilst protecting the safety of all involved, whilst the coronavirus pandemic continues".