The Chief Minister has again attempted to end confusion over what islanders can and can't do now that lockdown restrictions have eased slightly.
WHO CAN GO OUTSIDE?
In his latest video statement, Senator John Le Fondre explains that the four hours outside the home rule DOES include those aged 65 and over who are classed as 'vulnerable':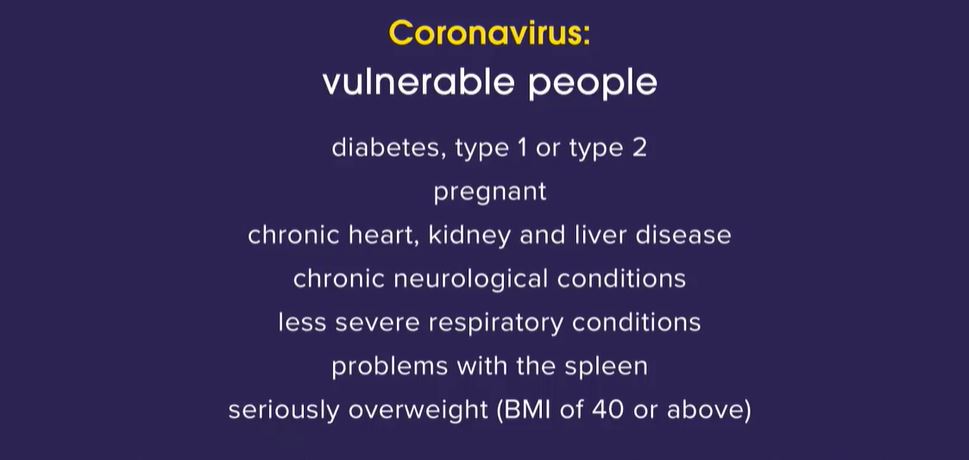 However those deemed 'severely vulnerable' should stay at home.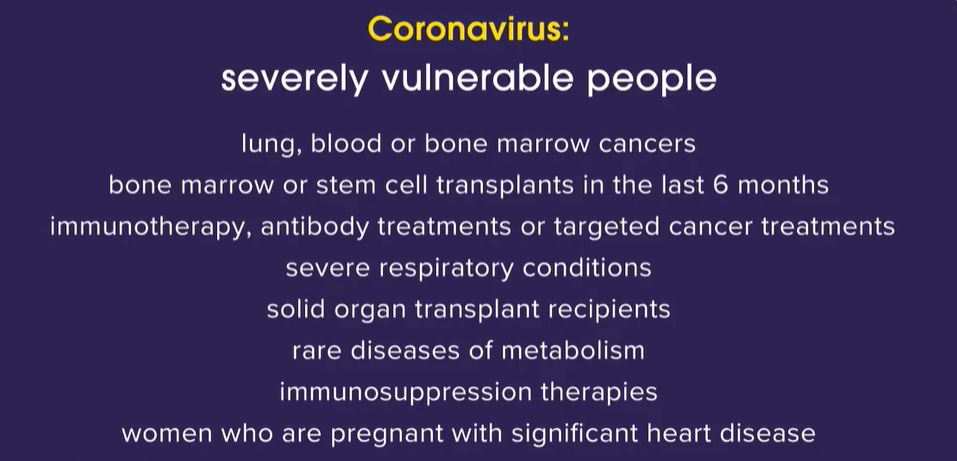 "They (the severely vulnerable) should avoid contact with anyone who has symptoms of the virus, having food or medication left at their door and should be using technology to keep in touch with friends and family.
"And they should minimise contact by staying at home – that unfortunately means not attending private or public gatherings, or going out for shopping, work, leisure or travel.
I appreciate this is a very difficult position for those severely vulnerable Islanders who have been isolating for some time, and can be extremely detrimental to their mental health.
We're developing new guidance which we hope to release soon, with the aim of supporting anyone severely vulnerable to take informed decisions for themselves about how they take care of their own wellbeing as the pandemic continues." - Senator John Le Fondre, Chief Minister.
WHAT WE CAN DO OUTSIDE
Senator Le Fondre says people who CAN leave home can take part in ANY outdoor activity rather than just exercise, which can include:
* Relaxing
* Fishing
* Having a barbecue
* Running
* Using boats.
He adds that they must abide by the following medical and hygiene advice:
* Keep 2 metres apart from anyone outside your household.
* Wash hands with soap and water
* Catch your cough and sneeze in a tissue
* Clean and disinfect objects and surfaces
* 'Strongly consider' wearing a cloth mask in public spaces.
WHO YOU CAN MEET OUTSIDE
There has been uncertainty over the rule of the household plus two rule that was brought in last Saturday.
The Chief Minister says a household of any size, which is being treated as a single unit, can meet up to two people outside, which can include gardens, as long as the household and other two people stay at least two metres/six feet apart.
He says the aim is to allow islanders more social contact for their overall wellbeing while continuing to minimise the spread of Covid-19.
"The best way to understand this is to think of a practical example. Imagine a household as a family of two parents and three children who live together. From the perspective of the virus, they are all one unit – the likelihood is that if one is infected, they will all be infected. If one is uninfected, the likelihood is they are all uninfected.
"So, we treat them as a unit. That means that, as a unit, they can meet two other people – as long as they keep two metres away from them and social distance is maintained. They can meet two friends, or family members, from different households.
"They can also meet a maximum of two people who live together in another household. We allow this so families can see grandparents or close friends who are couples, while still keeping the number of people meeting to a minimum."
MOVING ONTO THE NEXT PHASE OF EXITING LOCKDOWN
The Chief Minister says he's expecting that Jersey will move from 'Level 4' to 'Level 3' from the beginning of next week (either 11 or 12 May)
If that happens, the following rules will come into force:
* Stay at home order lifted - No restriction on how long people will be able to go outside for, but physical distancing must still be maintained. People will still be asked to stay at home wherever possible, including for work. The severely vulnerable should still stay at home.
* Gatherings - Households will be able to meet up to five people they don't live with OUTSIDE the home as long as physical distancing is maintained.
* Childcare - More childcare places will be offered to children of critical workers. Schools will stay closed.
* General business measures - All outdoor-only work will be able to start again in groups of up to five people working together as long as physical distancing and good hygiene is maintained. Businesses can start allowing allowing some staff to return to work in indoor workplaces 'in a staged way'. Work in occupied homes will be allowed under strict guidelines (e.g. emergency repairs, caring for a vulnerable person). Property viewings will also be allowed under strict guidelines. Businesses can't offer services that include close physical contact unless it's essential or an emergency.
* Retail - Retail will be able to open again as long as physical distancing and good hygiene is maintained. People will be advised to wear cloth masks in open spaces such as shops and markets. Measures must be put in place to allow physical distancing.
* Finance sector - Retail banking call centres can operate as long as physical distancing and good hygiene is maintained.
* Hospitality - Restaurants, cafes and other food establishments can offer an outdoor-seated, physically distanced food service. Reservation-only encouraged. Alcohol can be served with food, but not on its own. Pubs and bars have to stay closed unless they offer food. Venues have to close by 10pm.
* Other leisure business and venues - Some outdoor non-essential premises and venues where people gather can operate subject to certain guidelines and proving that they can enable physical distancing and good hygiene.
There's still no news on when Jersey could move to Level 2.
The Chief Minister will host another media briefing this afternoon from 2pm. Stay tuned to 103.7FM and www.channel103.com for further updates.
Watch: Channel 103 out listeners' questions to the Chief Minister in a special programme earlier this week.