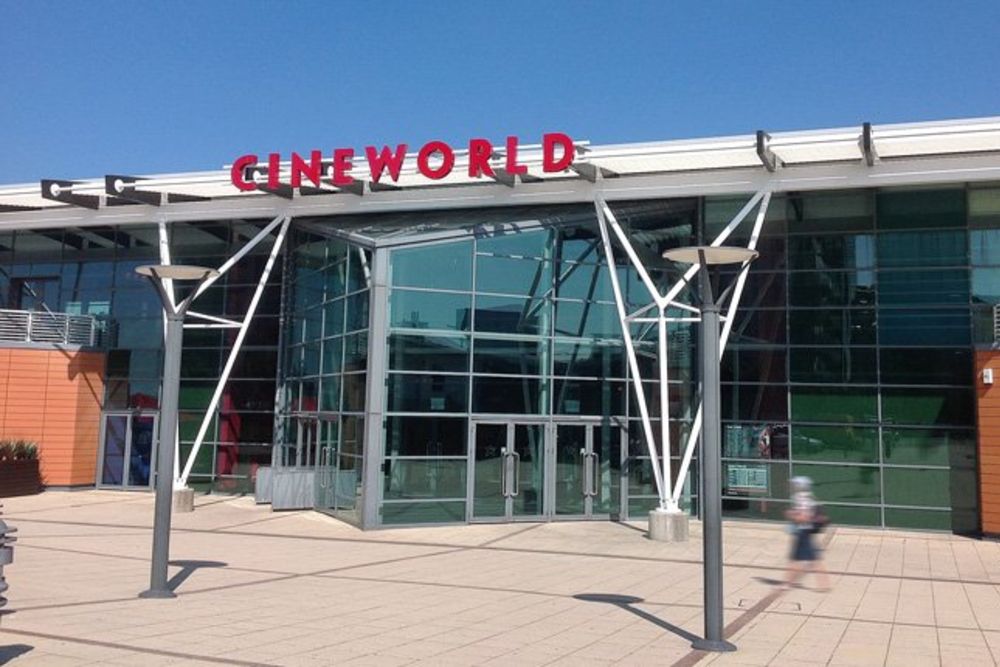 Cineworld has confirmed plans to temporarily close all its UK cinemas from Thursday.
The decision will affect around 5,500 staff - with the chain saying the industry's not currently 'viable'.
It is also suspending its US sites because of continuing disruption from the coronavirus pandemic.
It will shut 127 UK branches this Thursday, along with more than 530 others in America.
Big studios are continuing to delay their major film releases because of the ongoing global health crisis.
Bond film "No Time To Die", the remake of "Top Gun" and Marvel's "Black Widow" have all been pushed back.
The Jersey branch of Cineworld, at the Waterfront complex, has been closed for the past six months. It shut when the island went into lockdown in March.
Its reopening has twice been postponed. The chain initially said it would resume operations on 31st July, and then the 26th August.
A week before the multiplex was due to start showing films again, Cineworld issued a statement:
"Unfortunately, due to new government restrictions which have been introduced in Jersey, Cineworld will no longer be able to re-open there on August 26th as planned - as it is not viable for us to operate. We apologise for the inconvenience but look forward to re-opening the cinema for our valued customers when restrictions are eased."
Last month Cineworld announced half-year losses of £1.3 billion.
The closure plan was first reported at the weekend, and the chain tweeted its response on Sunday evening:
We can confirm we are considering the temporary closure of our U.K. and US cinemas, but a final decision has not yet been reached. Once a decision has been made we will update all staff and customers as soon as we can.

— Cineworld Cinemas (@cineworld) October 4, 2020
The decision was confirmed early the following morning.
Many islanders have expressed concern about the future of a cinema in Jersey, following the unveiling of plans to redevelop the Waterfront.
They would see the 10-screen Cineworld demolished.
Nearly 500 people have signed a petition calling for Jersey's government to ensure the island is not left without a cinema.
Writing on Facebook, Senator Sam Mezec addressed the 'big question mark' over the status of our cinema.
"Cinemas are such an important facility in any community, giving us a place to enjoy films with our friends and family, relax, go on dates, create happy memories and even just escape from reality for a bit (don't we all need that sometimes...). It must be unthinkable that we could let Jersey lose such a facility.
I hope that the authorities can commit as soon as possible to ensuring we keep a cinema operating at the Waterfront and, if it does get demolished in the redevelopment, that we will provide an alternative facility without delay."