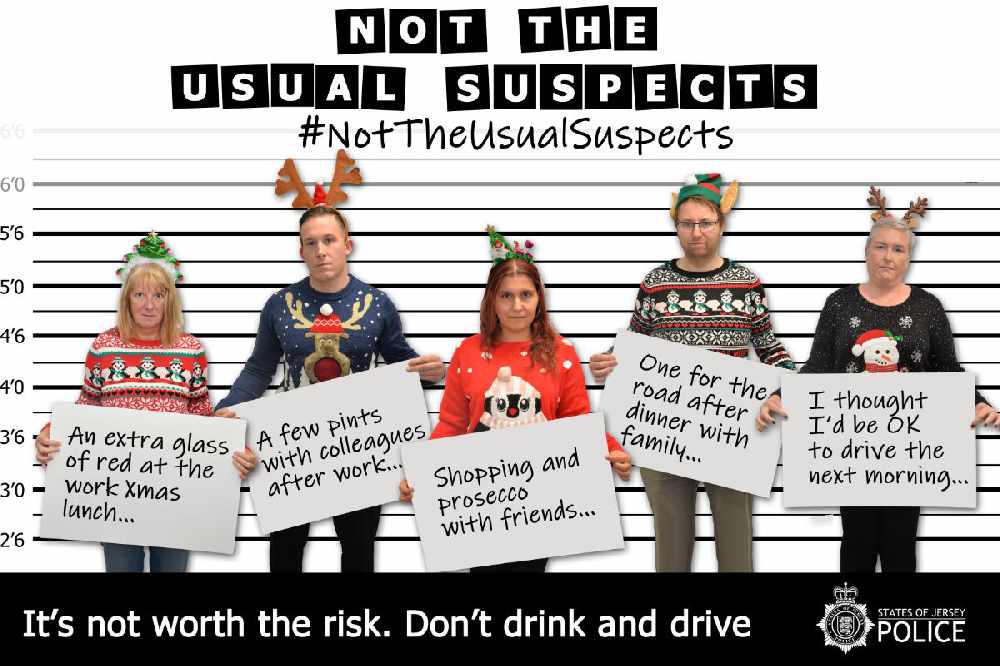 Jersey Police have launched this year's Christmas campaign against drink-driving.
It's called 'Not The Usual Suspects', to emphasise that anyone caught drinking and driving will suffer the consequences.
The States and Honorary Police are carrying out extra road checks across the the island.
143 drivers have been prosecuted so far this year.
Acting Chief Inspector Craig Jackson says it's frustrating and disappointing that people are still deciding to take that massive risk.
"Just be mindful that if you are having a couple (of drinks) with your lunch, or you have gone to an office party, to plan how you will get home. Also consider that you might still be over the limit the following morning if you have been drinking the night before.
"It's never ok to drink and drive. It's simply not possible to say how much alcohol you can drink and stay below the limit. With the Christmas period of goodwill upon us please consider the effect of your decisions on others and yourself."
The force is also asking islanders to support the campaign by reporting drivers who choose to drink and get behind the wheel.