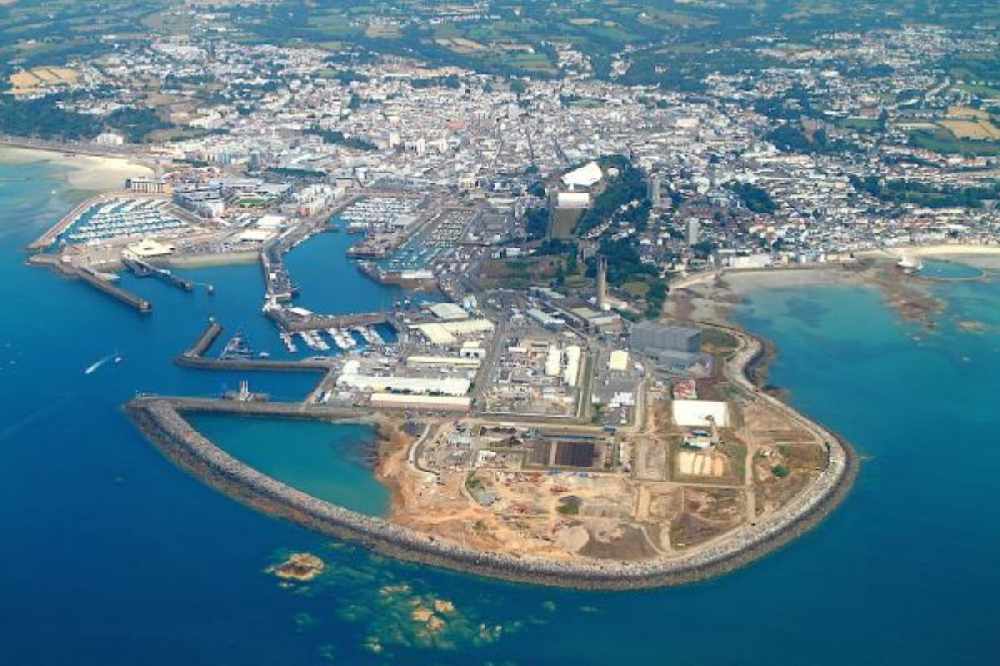 A group lobbying to protect Jersey's coastline from bad environmental practice says there is an urgent need for an independent environmental regulator.
SOS Jersey has published a 30-page report covering work carried over the last 20 years to examine the threats facing our marine environment.
The campaigners completed a 'snapshot in time' of the health of shellfish on the southeast coast by sampling three species of bivalve molluscs at the same place, ten years apart.
That revealed an overall increase in heavy metals. SOS Jersey says while they are mostly within safe levels, that's only because of the massive tidal range and strong currents which take most pollution out to sea.
They've pleaded for Jersey not to rely on this 'natural cleaning' any longer and to stop more pollution events.
"The island also has large 'bacterial loads' being released into the sea in times of high rain; a constant flow of partly-treated sewage containing excessive nitrates from the Bellozanne outfall in St Aubin's Bay, which causes the regular sea lettuce 'blight'; the leaching of heavy metals from below the older ash pits at La Collette; and 'episodes' of construction-related marine contamination.
"These pose a significant threat to the health of our waters and its marine life.
"Excessively fast building expansion in the face of an ailing infrastructure, a continued lack of immigration policy, and unregulated environmental controls continue to contribute to the degradation of our inshore waters on the south and east coast."
SOS Jersey has criticised what it calls a legacy of bad practice in the disposal of toxic waste, with shellfish affected by heavy metals either leaching under the older ash pits at La Collette or being taken to sea under the Waterfront.
Other sources of frustration set out in the report include inconsistencies in information and regulation, and the damage to the health of the beach at Havre des Pas because of scouring.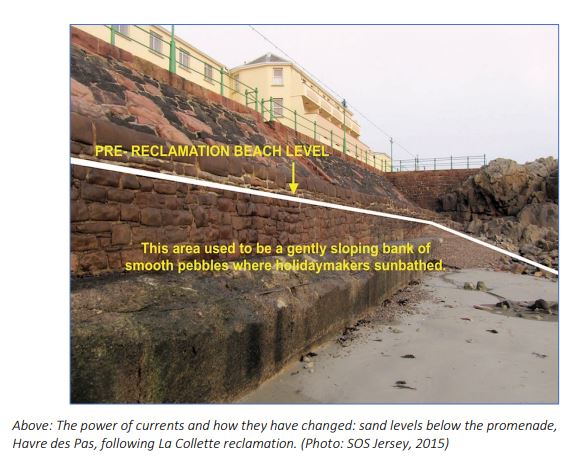 The group says an independent regulator would take the pressure off the Environment Department and supply the necessary safeguards, particularly in regard to more development on the Waterfront.
"Monitoring of several Waterfront developments by SOS Jersey over many years have shown that current planning regulations and environmental controls are not suited to conditions found on or in highly contaminated reclaimed land. It is further noted that where developments are Government sanctioned, environmental controls appear to be weaker than they should be."
It's hoped that increased political awareness will emphasise the importance of protecting the marine environment and lead to extra funding.