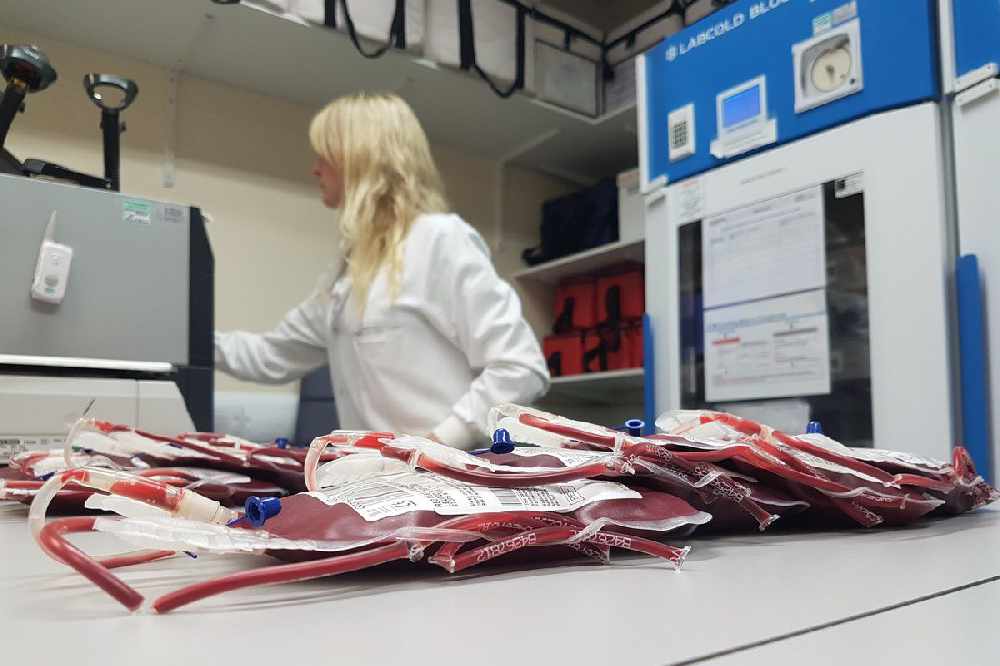 Jersey's blood donor service at the General Hospital has reopened.
It's been shut since January because it wasn't meeting national and EU standards.
Blood stocks have been coming from the UK since the start of the year, when local donations were suspended.
£100,000 has been spent refurbishing the service – including new donor beds, testing equipment and temperature conditions for blood storage.
"I know some people might say well it might be a bit of a waste of money investing that money in somewhere in the hospital when in a few years time we may be knocking some of the facility down and moving.
"But all the equipment that we've brought are all mobile so if we did need to move somewhere else, at least we've got the up-to date equipment and furniture etc to take with us." – Julie Bellamy, Laboratory Manager.
Approximately 2,500 units of blood are collected in Jersey every year, which are used to treat patients in many situations such as major surgery, childbirth, cancer treatment and emergencies.
There was talk of moving the service elsewhere when it was closed earlier this year, but Mrs Bellamy says that was quickly quashed.
"We did have a look at where there was a possibility of moving it up to Overdale. But most donors said that they liked it to stay where it was because they often just pop out from work and are able to give a pint of blood and then go back to work without if affecting their time."
Anyone between the ages of 17 and 65, who is fit and well, is being urged to donate at the new centre.
"This much-needed refurbishment will ensure that each part of the process for donating blood – from taking confidential information from donors to using new, advanced equipment for grouping blood samples – is now up to date and in line with UK and European standards." – Deputy Richard Renouf, Health Minister