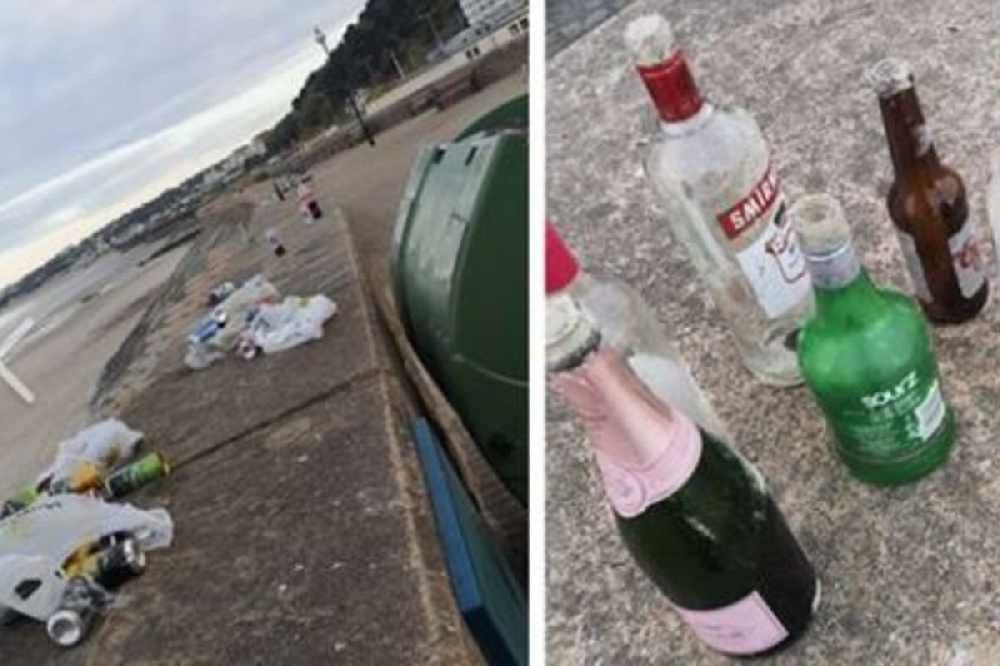 Credit: Jersey Police
Jersey Police has decided to temporarily close the steps area by La Fregate after repeated littering and breaches of physical distancing rules.
The force found rubbish and broken glass by the beach at Les Jardins de la Mer today (17 May) and say this decision was made 'due to the selfish actions of a few'.
Repeated warnings were made to keep two metres apart and clean up mess, but they were not heeded.
"This morning members of the public were welcomed by discarded rubbish and broken glass left by the large gatherings of people that were there yesterday. This behaviour is unacceptable and we apologise to the majority of people who would ordinarily enjoy this area with their families." - Jersey Police