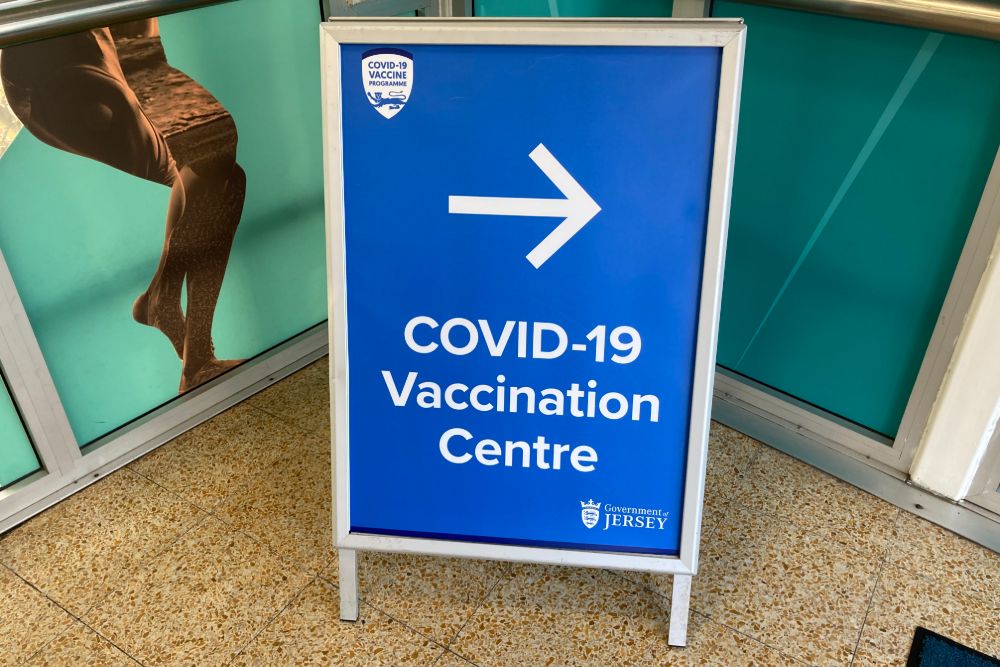 Two-thirds of 50 to 54-year-olds in Jersey have now received their first coronavirus vaccine dose.
41,741 first doses have been administered as of Wednesday 17 March.
6,991 second doses now been administered.
We've published the latest statistics regarding the number of COVID-19 vaccines delivered as at Wednesday, 17 March 2021.

Statistics are published twice a week. Figures will be updated online, every Monday for the previous Wednesday, and every Thursday for the previous Sunday. pic.twitter.com/IFpaeAdCX0

— Government of Jersey (@GovJersey) March 22, 2021
It's hoped that all over 50s who want to be vaccinated will get their first dose by the end of this month.
The programme for under 50s will start early next month.
No-one was diagnosed with coronavirus in Jersey over the weekend. There are three known active cases.
There are concerns that the EU wants to block vaccine exports to Britain, but Boris Johnson says he doesn't think that's the case.
Jersey's Associate Medical Director, Dr. Adrian Noon, said in a media briefing last week that they still intend to offer a first dose to all adults by the end of May.
"I must always stress that our vaccination supply has been changeable and we review the supply from the UK on a weekly basis.
"We have confidence in the supply of vaccine that we continue to receive and while we may see less delivered during April, this has been part of our planning.
"If we do receive less doses from the UK in the coming weeks, it will be unlikely to impact our vaccination schedule."