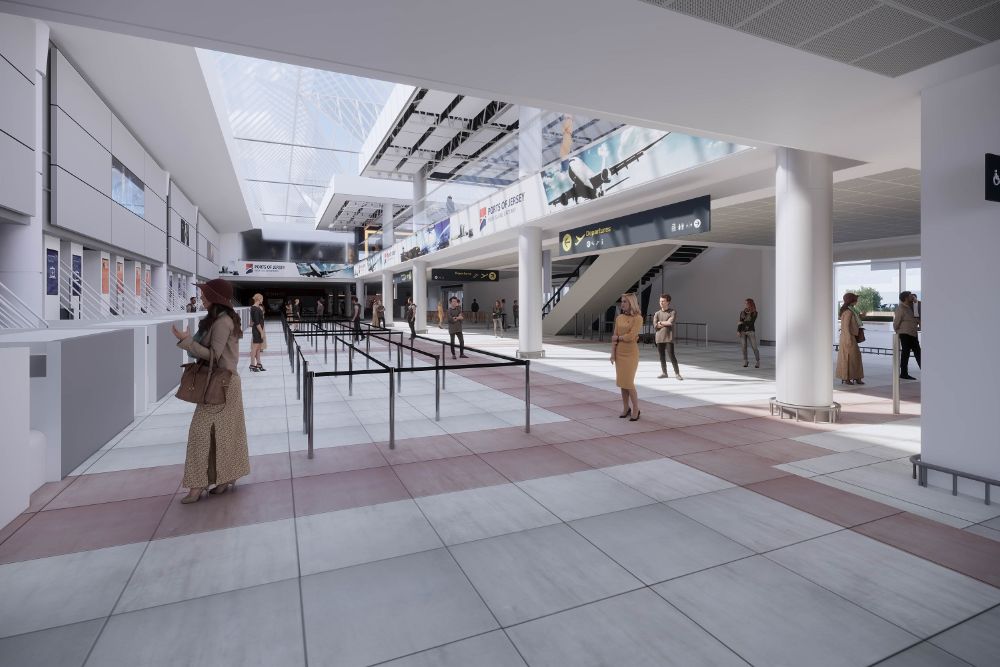 The £42 million redevelopment of Jersey Airport is now under review in light of the Coronavirus pandemic.
Work started at the beginning of this year on plans to demolish the old arrivals building, remove the existing departure gates and replace it with a two-storey pier.
However the impact of COVID-19 has had a huge effect on the aviation sector, with only a small number of essential flights coming in and out and huge uncertainty over future air links.
Economic Development Minister, Senator Lyndon Farnham, says he will provide a further update to the States Assembly 'in short order':
"It might well be that supporting projects like [the Jersey Airport redevelopment] may well be in the best interest of the economy at this time.
"Those are questions we're dealing with right now, but I want to make it clear we have to get the island back to work as soon as possible, and get as many businesses open and people back to work as soon, and as safely, as we possibly can."