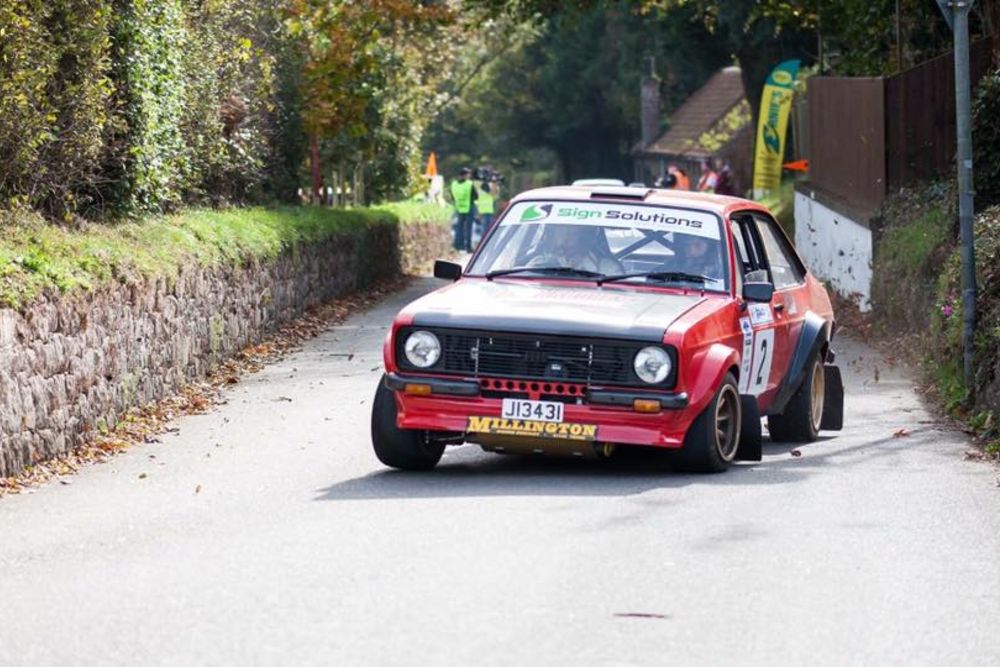 Jersey's Ross Le Noa won the event for the fifth consecutive time.
A small but determined number of protesters caused some disruption to the fifth Guernsey Rally.
Race organiser Karl Marshall says the race, held over six short stages, had to be stopped several times because of the protests.
He says at one point, a woman lay in the road during one of two stages on Friday night, and this brought a temporary stop to racing:
"It was a protest which was well co-ordinated. Maximum disruption to everything. We had a lady who wanted to stop the racing by laying in the road. We had another lady who was ok with it prior to it, but then raised her concerns during the rally, which gave it a halt."
In addition, Karl Marshall says some people ignored the road closed signs and drove along parts of the route in the country lanes.
"Personally, I think Guernsey needs to get firmer with road closures. It's not just motor sport events where people think they can still drive through closed roads. It's a general thing over here, you see a road closed and you drive through it anyway. I think it's about time we stamped on it and said a road closed means a road closed."
"We're looking into it to see if we can do anything."
Guernsey Police say they were called to assist race organisers.
The race has been staged five times since 2018 and the overall winner every time has been Jersey's Ross le Noa.
Karl Marshall says he seems invincible:
"Take his wheels off and hide them I think."
There looked to be a Guernsey upset to this early on Saturday, when Dale Crowsley topped the leader board, but a serious mechanical issue forced him to abandon.
The runner up was Guernsey's Paul Trebert.