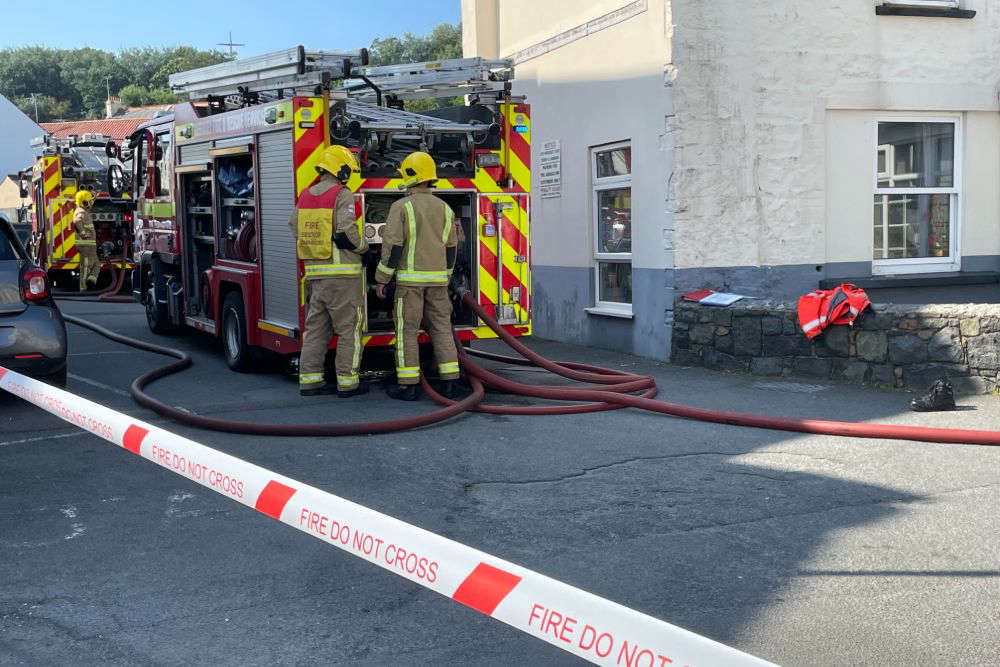 Guernsey's Fire and Rescue Service has been in attendance to a laundry room fire.
A tumble dryer at the Jamaica Inn caught fire - it has since been put out.
Island FM was at the scene.
Station Officer Joyce has been providing us with an update on the situation.
"It was a relatively small fire. It was put out very, very quickly. There is still smoke in the building so what we're going to be doing is we're going to be making the scene as safe as possible. I'd expect us to be here for at least another hour."
Pub goers stood by, keenly awaiting the all clear to go in. Although that may be some time.
No-one was injured.
Bailiwick Law Enforcement blocked the road at both ends. Emergency services vehicles have left and Le Bouet is now back open.