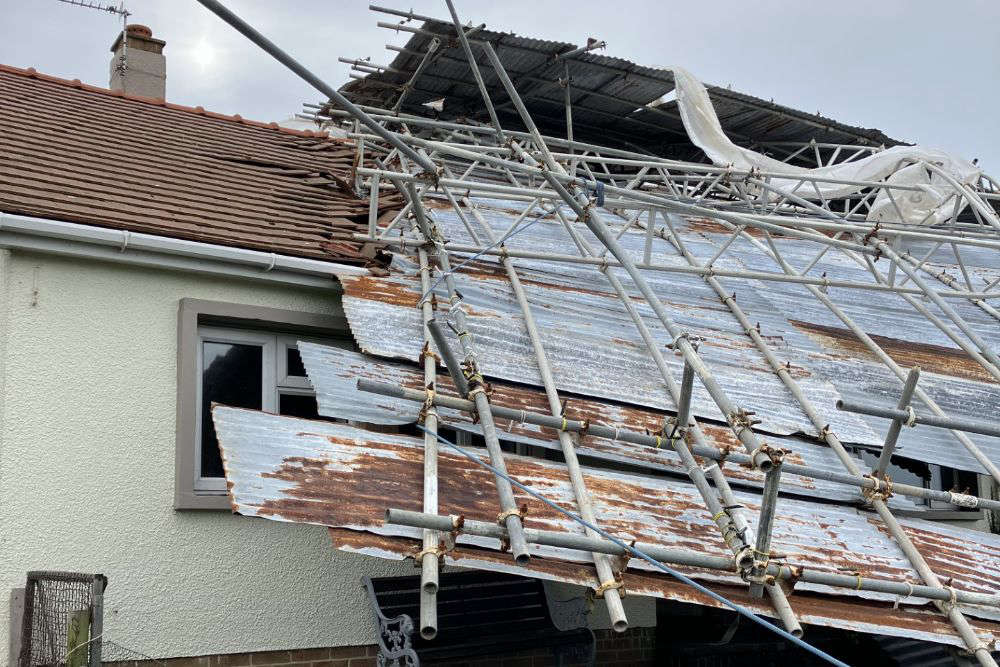 More than 70 trees have fallen, roads are blocked with debris and areas flooded as Storm Ciarán hits Guernsey.
People are assessing damage to their property following the destructive winds that struck the Channel Islands on Wednesday night and into Thursday morning (2 November).
A roof at a house in St Saviours has been smashed by falling scaffolding. Chloe lives at the property and says they will have to evacuate:
"We woke up at about 6:30am to a massive crash on our roof. We thought the roof had caved in but to our surprise, we looked out the window and there was scaffolding everywhere.
It has caused a leak in one of the rooms so we have had to clear out the room and then I think we might have to evacuate."
Meanwhile, Paul lives on the west coast at Cobo.
"There's a lot of damage to my wife's car.
A ridge fell onto the windscreen and on the roof. The windscreen's smashed and the roof has got big dents in it, on the front, there's damage to the bonnet. It has been really windy here. I have been here 23 years, and this has been the worst storm."
The Joint Emergency Control Centre has confirmed that a section of plastic roof in one of the PEH corridors near the maternity ward has lifted off. No one is injured and patients are unaffected.
Guernsey Police is also asking islanders whose properties back onto the Lowlands Industrial Estate to not access their gardens at this time.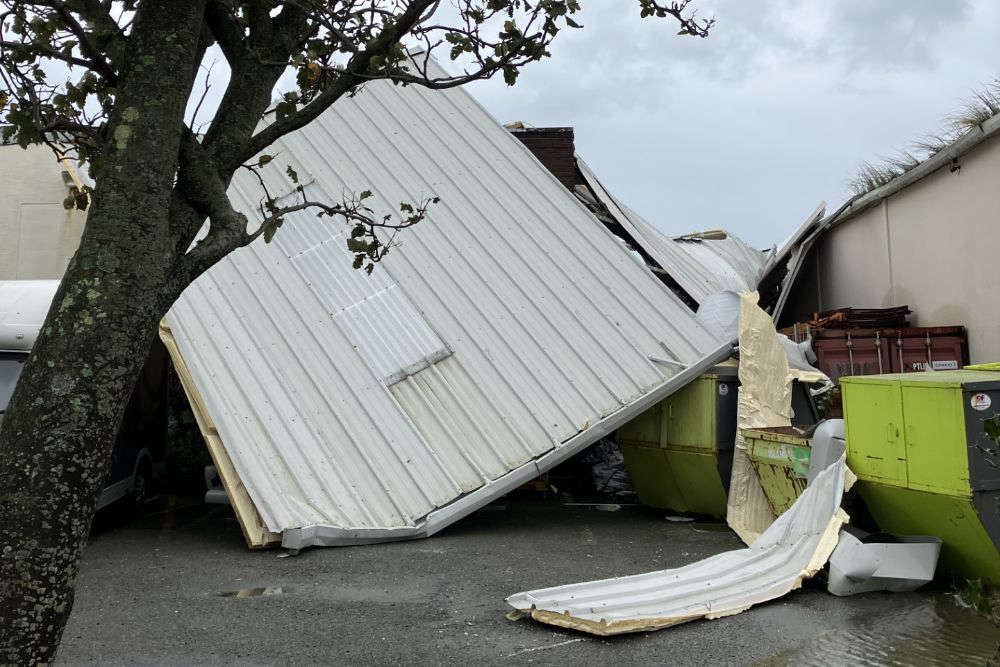 Lowlands Industrial Estate
Head of Bailiwick Law Enforcement Ruari Hardy says weather conditions are becoming better, but it is still too dangerous to drive on the roads.
"While we are certainly through the worst of the storm I must emphasise that we're continuing to ask for the community's support in staying at home, staying off the roads unless absolutely necessary.
We collectively weathered the storm well as an island. Most importantly, as the protection of life is always our primary focus, we have had no reported injuries as a result of the story and that's great news.
However, for some islanders they are today facing significant challenges as a result of damage to properties and vehicles and support is being provided where necessary."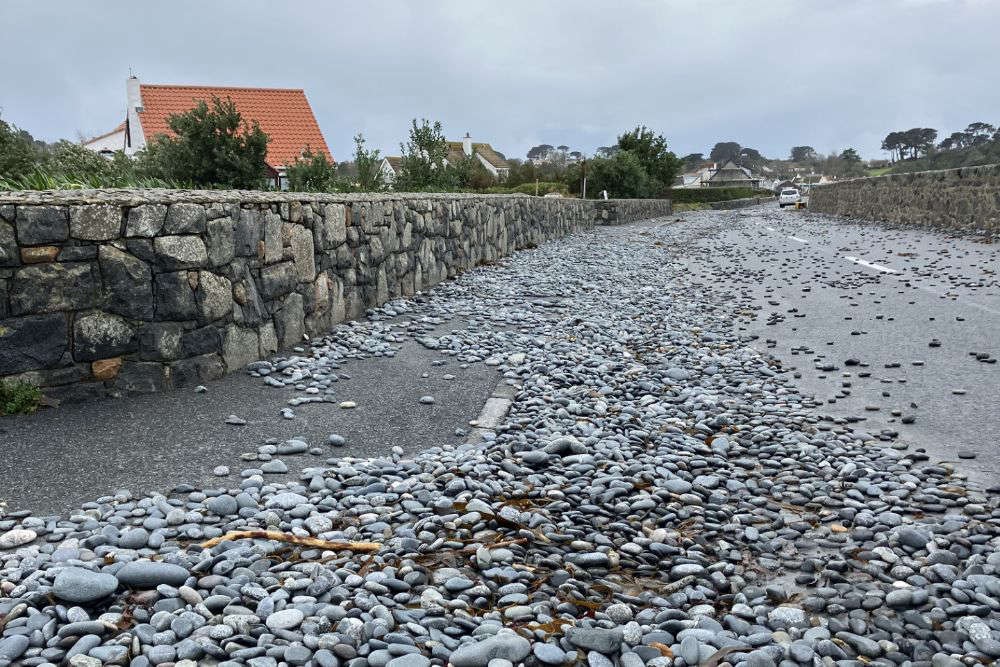 Perelle
Inspections are being carried out on schools to ensure the sites are safe to students and staff to return to tomorrow (3 November).
Keep up to date by tuning into Island FM on 104.7 and DAB and online.