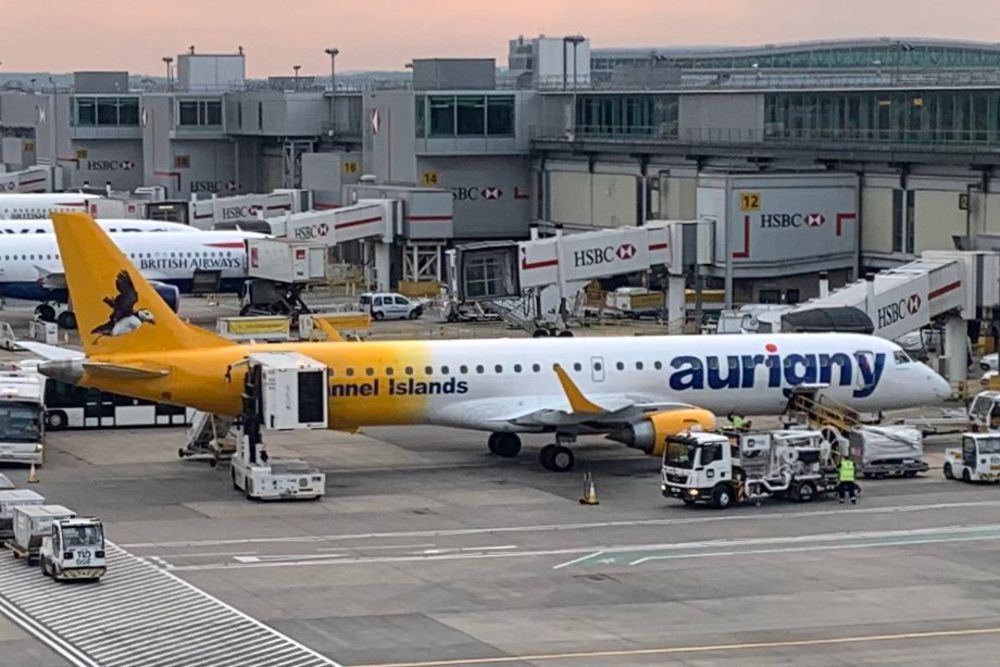 If the jet goes, Gatwick will only be served by ATRs.
Aurigny's CEO and board say they are still considering whether to keep their flagship Embraer, although a source tells us they've made up their minds that it should be sold.
One year ago, Aurigny CEO Nico Bezuidenhout held a press conference on the company's four year strategy and Island FM asked about the future of the jet:
"We're currently continuing with an analysis, an assessment, of whether the aircraft is sustainable for us going forward. A number of considerations are going into it. The current high cost of fuel; jet aircraft are not fuel efficient and not environmentally friendly. As the aircraft ages it will become more unreliable.
So these are matters we have to consider, and we'll reach a conclusion in the next two to three months."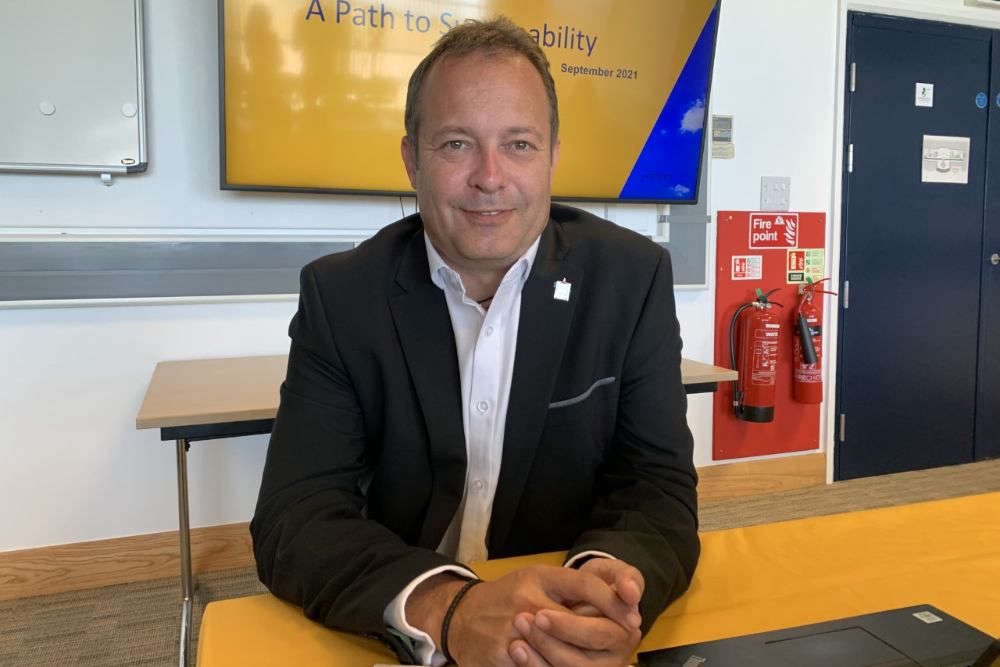 Aurigny CEO Nico Bezuidenhout
That was in August 2022, and when we asked just days ago, we were told there is still no decision:
"Aurigny's Board has not yet resolved on this matter and is in the final stages of considering its fleet options, before engaging with its Shareholder who holds final authority on fleet decisions.
It is however public knowledge that Aurigny's 2021 - 2025 Strategy is premised on fleet simplification and standardisation, motivated by global aviation best practice, cost as well as service resilience considerations."
Fleet simplification for Aurigny means the ATR672-600. It bought three of these new a few years ago. A single aircraft type is part of the success of airlines like Easyjet. Pilots can fly any aircraft in the fleet and spares costs are lower.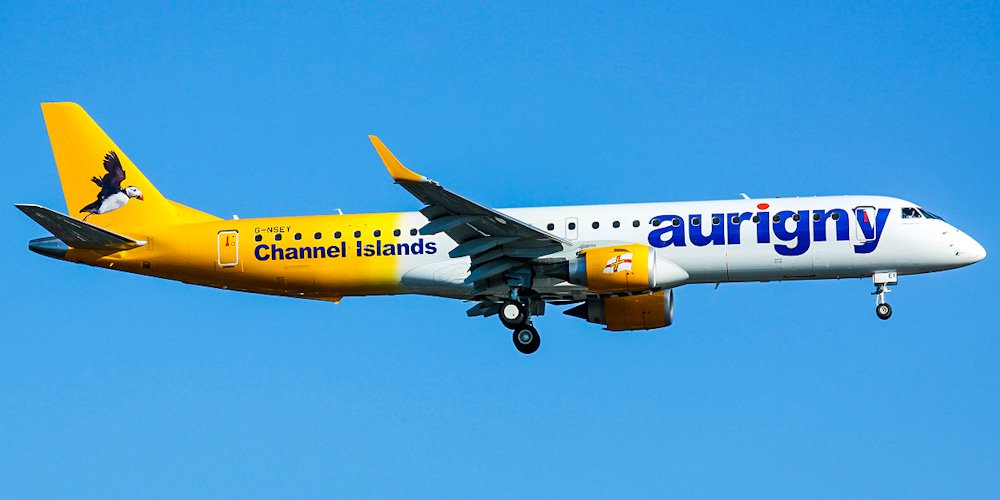 The jet is fast, with a roomy, quiet cabin and takes around 30 minutes to fly between Guernsey and Gatwick.
The E195 doesn't fit into the concept of a simplified fleet and fuel, spares and maintenance for the jet are costly. A source has told Island FM that Aurigny has in fact decided to sell it, but from their statement it looks as if the process may take some time. The shareholder referred to is the States Trading Supervisory Board.
The E195 has been used this summer on direct flights to a number of European destinations and those breaks continue into November.
Another source has told us that at least one Embraer pilot employed by Aurigny is looking for another job, because of the uncertainty over the aircraft's future.
Some Aurigny staff call it the airline's 'Mothership' and if it is sold it will be missed by regular passengers on the Guernsey Gatwick route, as well as those jetting off to the sun direct from Guernsey.
The E195 was bought new and entered service in late summer 2014. Its engines were specially configured to deliver the power needed to get off Guernsey's runway with a full cabin of 122 passengers. If it is sold, then the question of which operator will buy it, at what price and how that looks on the accounts remains to be seen.