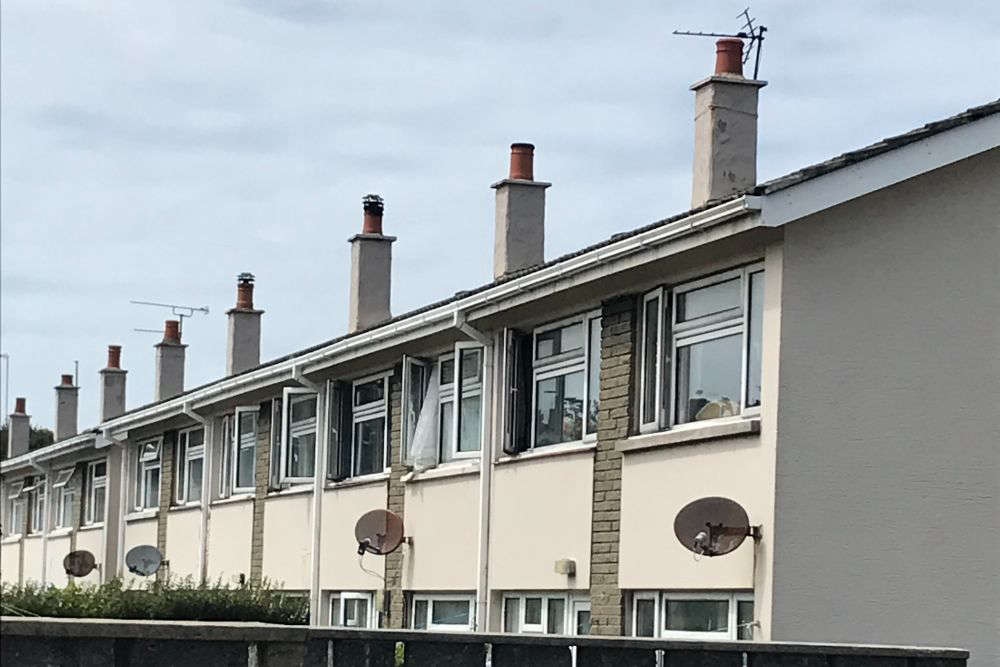 The redevelopment of Les Genats will create a number of smaller homes built in a "Clos" style.
Employment and Social Security says the redevelopment of Les Genats is a priority and describe the estate as 'outdated and poorly' designed.
It has 138 homes, with the majority being three bedroom family units which are no longer needed in large numbers.
Many overlook each other and the road and pedestrian connections are poor.
Committee president Peter Roffey says the Guernsey Housing Association is working up plans for the new look Les Genats:
"Ultimately Les Genats is no longer fit for purpose, its design both in terms of the layout of properties and their make-up does not best meet the island's current affordable housing needs and there is significant potential to redevelop the site into several high-quality Clos, of mixed tenures including social rental, partial ownership and key worker accommodation, for the benefit of residents."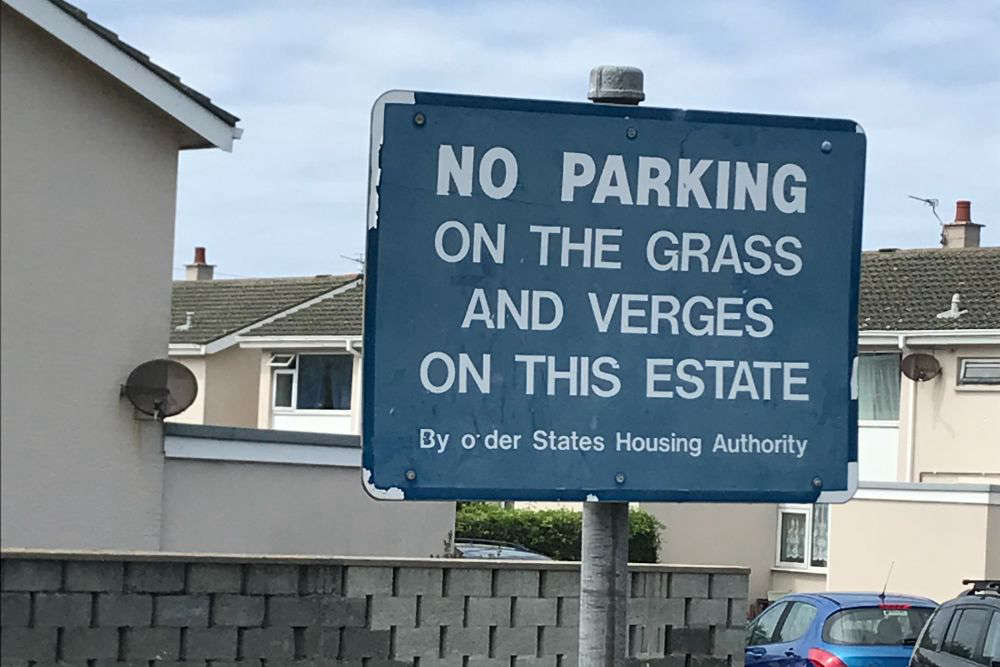 One of the entrances to the estate
Although around 50 more homes will be added, it's planned to get away from the look and feel of a big estate and instead create several 'Clos' developments. The community centre will also be rebuilt. Deputy Roffey says the modernisation's needed:
"It is an opportunity to develop an increased number of smaller properties that are desperately needed for social rental and partial ownership tenures. This is about more than just increasing the number of units on the site though, it is about enhancing the community feel of the area and better addressing the island's affordable housing requirements now and for the future."
Deputy Roffey says residents will be consulted over the design and they will have to move out during the phased building process:
"I fully understand that change of this scale will cause anxiety to some existing tenants and I have written to them to promise that they will be involved throughout the process. Tenants' requirements will all be taken into account as part of decants required during the phased redevelopment."