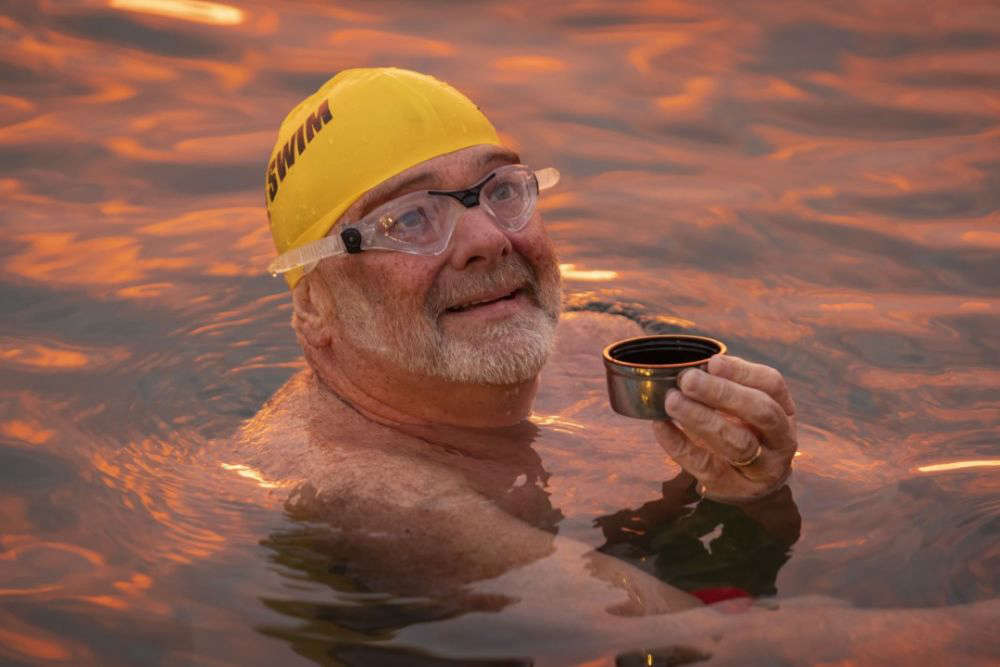 Credit: Chris George
Adrian Sarchet has completed his challenge to raise £150,000 for new access facilities at La Vallette Bathing Pools - with £15k going to Guernsey Disability Swimming.
Donations continued to build since the local lawyer covered nearly 60km in lengths of the Ladies Pool last month.
Guernsey's Sea Donkey completed a 24-hour challenge at the La Vallette Bathing Pools to help raise the money.
He says he is thrilled to have reached the goal:
"I am absolutely speechless.
This wonderful island we live in and it never ceases to amaze me.
When Guernsey people put their minds behind something, they always punch above their weight.
And I am incredibly grateful to everyone who donated.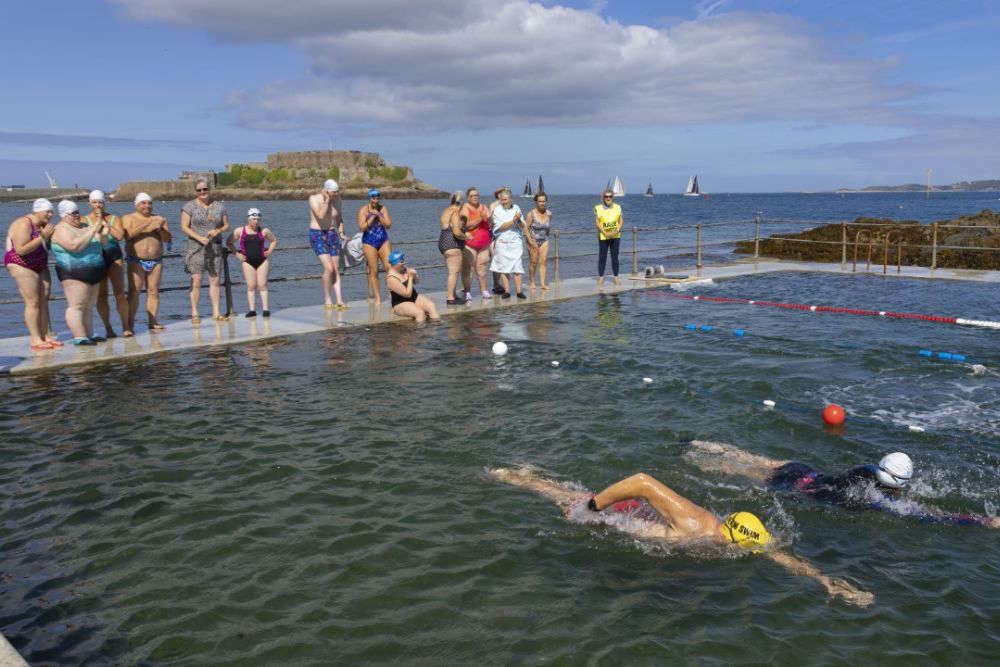 He added that facilities should always be accessible to everyone:
If you were using a pram or a wheelchair or you have had difficulty dealing with all the steps that are on site - then this great utility for the island was absolutely barred to you.
Whereas now with the changes we've put forward, absolutely everybody can come down here.
Everyone can go for a swim, get changed, go upstairs to the cafe, grab a coffee and head up to the roof to enjoy the view."