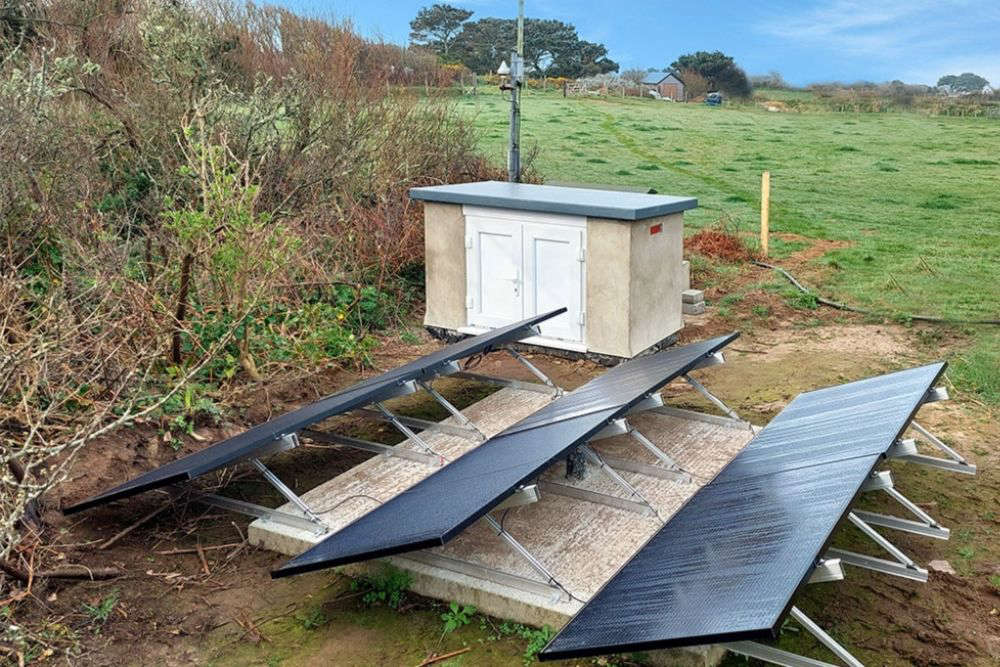 One of the masts which provides mobile phone coverage in Sark has been switched to solar power.
The JT site on Little Sark previously used the mains power grid, but the company is trialling the new solar array which charges batteries that power the antenna.
Engineers will monitor it and see how the network holds up when powered by renewable energy.
If the trial is successful, JT says it could switch more of its equipment across the Channel Islands over to sustainable sources of power.
Joseph Donovan, who's been managing the project, says it's a great place to trial the new technology:
"Operating in Sark provides its own challenges, so it's the perfect place for JT to test equipment that needs to work with minimal intervention and maintenance.
This trial will provide an opportunity for our engineers to gauge how well our network will handle calls and data using 100% renewable energy.
The mobile site will use the electricity grid to provide the initial charge of the batteries, but after that, it's the power of the sun that will keep those charged up and working, day and night."
The mobile mast can still use mains power if the six solar panels don't generate enough power to keep the batteries charged - but it's hoped that during the summer, it will run 100% of the time on solar power.