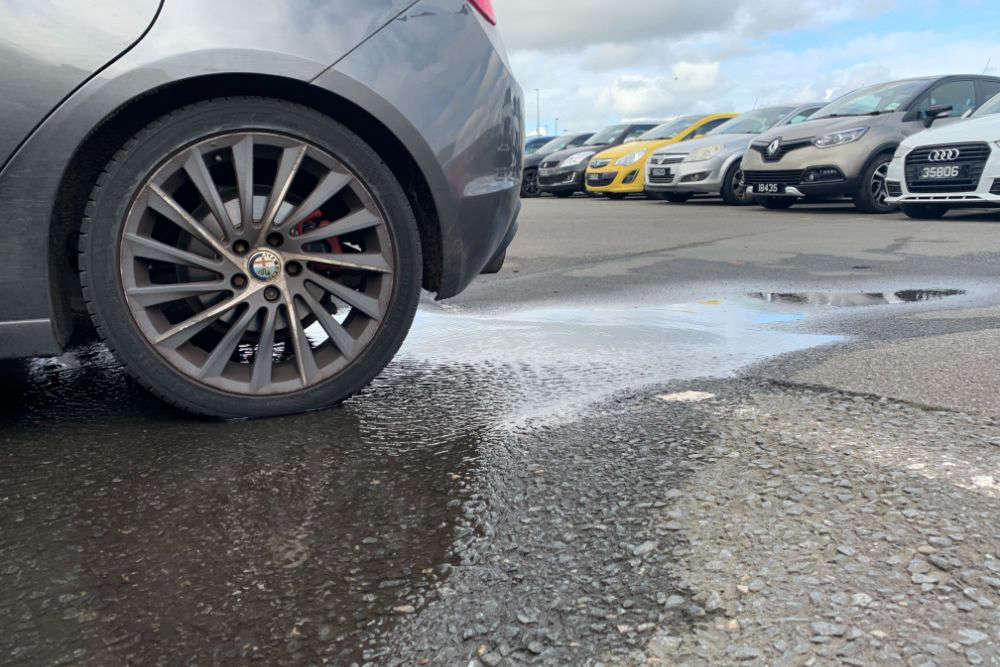 Dips and distortions in the car park at La Salerie won't be permanently repaired.
The car park at the north end of the QE2 marina is suffering from cracks and small sink holes, and has done so for more than 20 years, according to the States.
The land is owned by the Harbour Authority but is maintained by Traffic and Highways.
Phil Ogier is the Roads & Traffic Manager for Traffic and Highway Services, and says it's an ongoing problem:
"The car park was built on land reclaimed from the sea and fine material used in the construction of the car park can be washed out by the action of the tides.
This can leave small voids in the sub-structure, eventually leading to localised subsidence. It is an issue that occurs only periodically."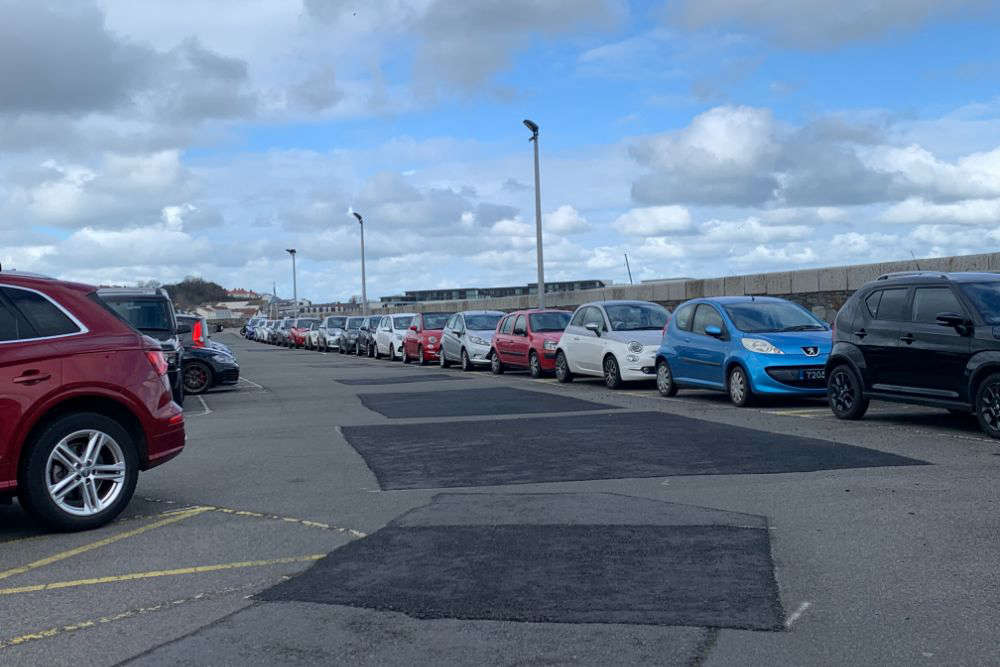 He says there are no plans to carry out any major repairs:
"A permanent solution would be expensive and potentially make the car park unusable for an extended period.
Given the issues emerge only occasionally, Guernsey Harbours believes the current approach taken by Traffic and Highway Services of maintaining the areas as needed is the most proportionate."
Mr Ogier says the condition of the car park's surface is checked:
"Traffic and Highway Services monitors the car park regularly and undertakes localised maintenance as required."