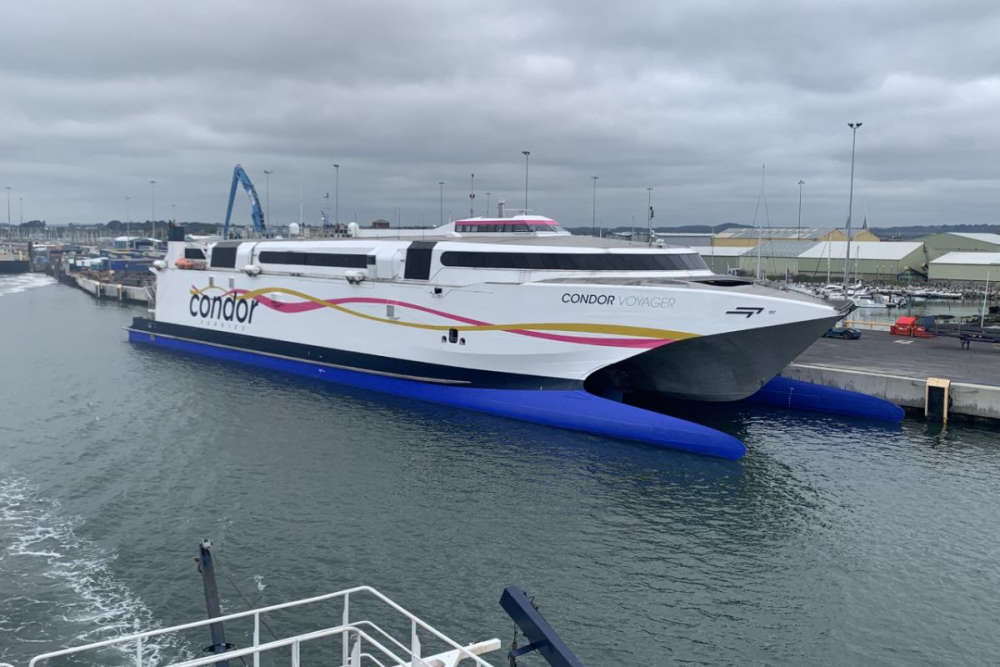 Condor says it's seen a 30% rise in its freight business between the islands and France.
The company increased capacity last year by adding freight to one of its fast ferries, in addition to the Clipper.
It's using refrigerated containers on the Voyager to bring in French food, whilst its exporting local shellfish.
CEO John Napton says he's pleased with the increase:
"We are naturally delighted that the extension of our established freight services with the continent has shown a 30% increase in carryings in less than a year.
This is due to our frequency and extra capacity. Island-based and continental businesses are able to ship chilled and ambient items more often and because Voyager is a larger vessel than her predecessor, offering greater deck space, this helps the range of products and materials that can be transported."
The service operates on Fridays, Saturdays and Sundays and guarantees 272 lane metres each week, equivalent to four 13.6m trailers per crossing, along with accompanied freight.
Mr Napton has also praised staff for their work to keep shop shelves supplied in the run up to last Christmas even though services suffered much disruption because of bad weather conditions:
"Despite this, we managed to ensure everyone was stocked and supplied in the Islands over the festive period so I am grateful to our staff for their hard work and determination, and also to the local retailers and logistics partners with whom we work closely.'