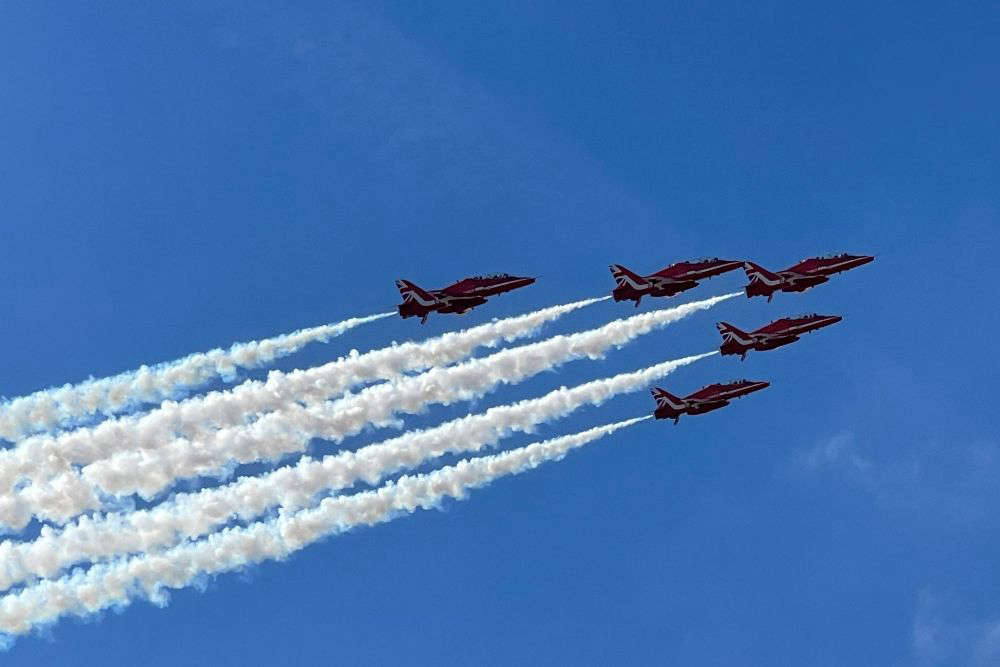 The RAF's display team wow the crowds.
The Red Arrows brought Guernsey's 2023 Air Display to a fabulous close.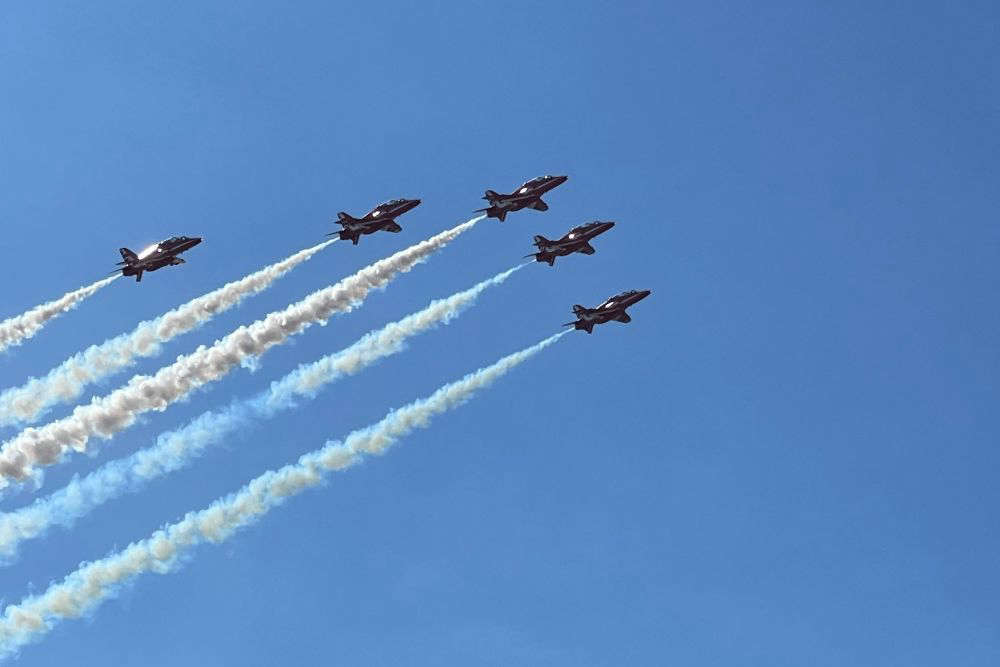 The RAF's display team began on time but seemed to carry on for longer than expected, delighting onlookers across Guernsey's east coast.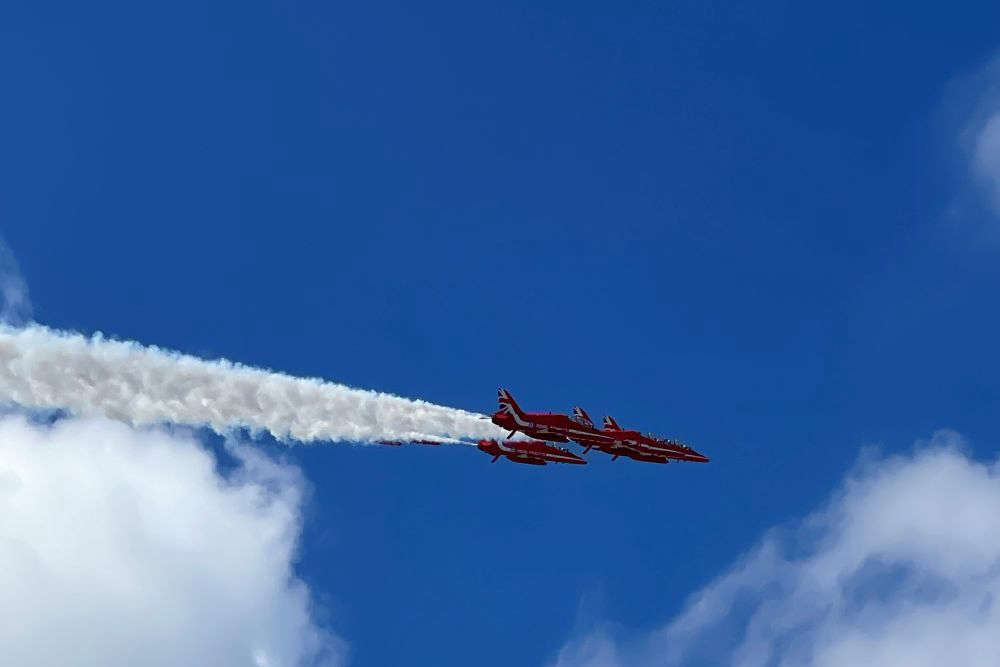 We captured these pictures from just outside our studio, proving there were great views from South Side in St Sampson's too.