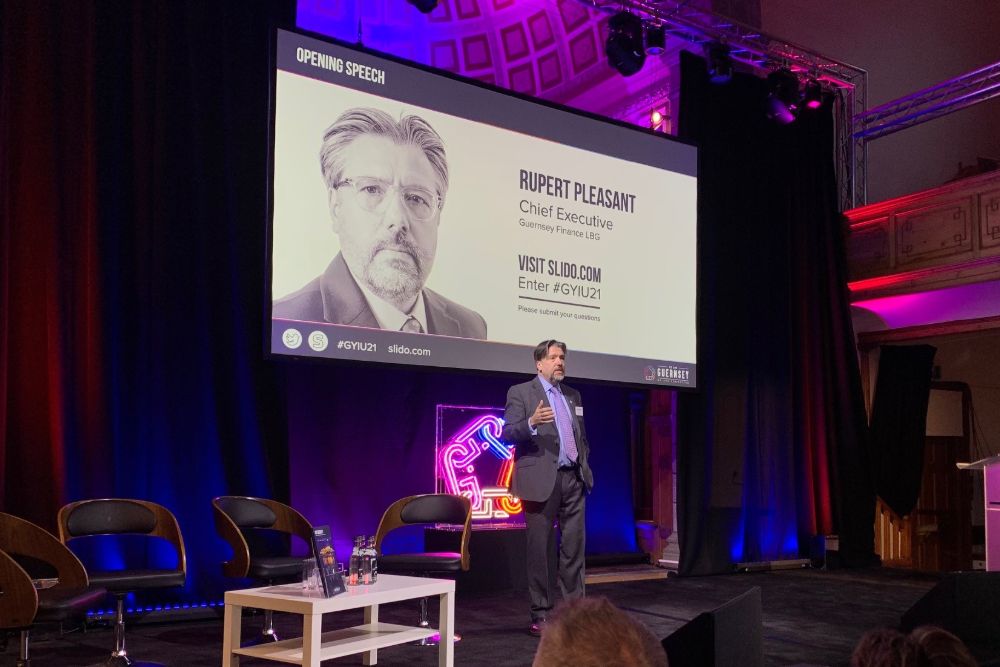 Rupert Pleasant, CEO Guernsey Finance
Guernsey Finance insists the island's banking sector remains healthy, despite RBC Wealth Management's decision to centralise its operations in Jersey.
The announcement, made on 10 January, puts 89 Guernsey jobs at risk.
The bank said it had made the difficult decision to close its Guernsey office following a review of the business.
It said it would 'centralise all relevant activity, predominantly in Jersey and other centres."
RBC said the closure would take up to two years, and the impact on employees would depend on their role in the company.
Many islanders have called the departure 'worrying'.
The body which promotes Guernsey's finance industry has given its response.
Guernsey Finance Chief Executive Rupert Pleasant says the bailiwick remains an attractive place to do business.
"We acknowledge the decision by RBC Wealth Management to close its branch in Guernsey due to a business decision to centralise operations.
It is important to note that there is continuing growth across industry; Guernsey continues to be home to a significant number of banks and recent quarterly reporting figures show our total deposits are steadily increasing, with the latest figures standing at over £106 billion.
Today's decision by RBC Wealth Management is in no way a reflection of the robust health of Guernsey's financial services sector, nor the attractiveness of the jurisdiction as a place to do business."