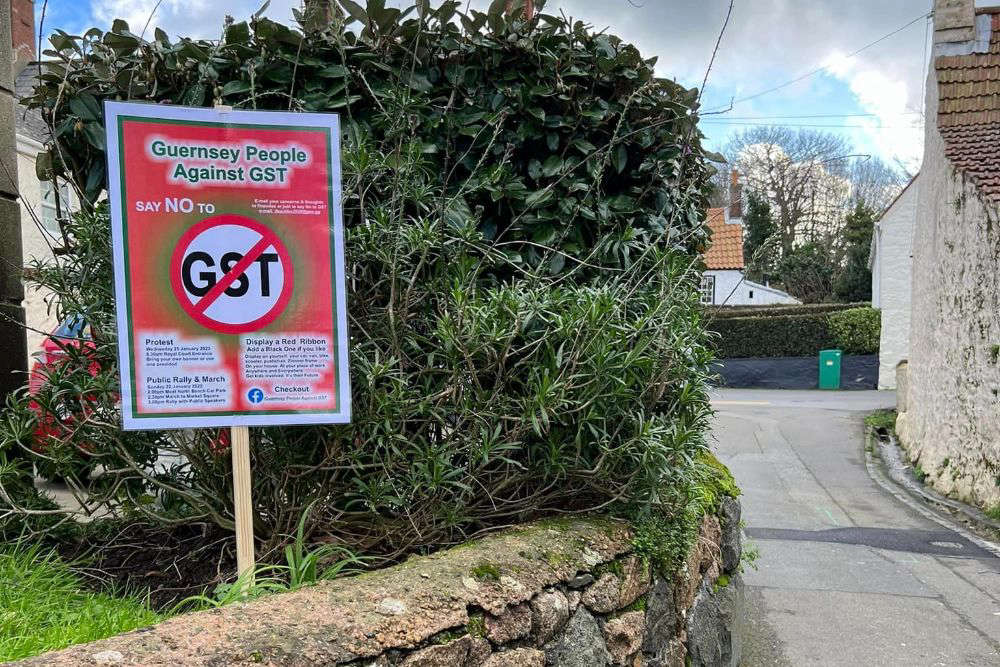 GST is back on Guernsey's political agenda for a third time, this time with 5% or 6% options.
A 5% system is in place in neighbouring Jersey, with the levy applying to all transactions.
P&R is also proposing a 6% rate, with exemptions for food and non-alcoholic drinks, similar to the UK's VAT system, which sees 'essential' items zero-rated.
But the committee says this would be 'significantly more complex' to apply.
P&R is bringing back revenue-raising proposals to the States, just nine months after similar moves were rejected.
In the policy letter, the committee say that without action, reserves could run dry by 2029:
"COVID-19 and Brexit have presented significant financial challenges in the recent past, but there are other pressures that have a more profound and lasting impact on our finances such as underlying health service cost pressures and other growing service demands due to an ageing population and increase in chronic illness.
These other pressures are providing a real challenge in the short, medium and long-term, resulting in very little general revenue surplus to be invested in capital or other activity not covered by current committee budgets."
Three options have been put forward to fill the predicted £100 million black hole.
Those are:
No borrowing and a 'very reduced' capital portfolio
Borrowing £200 million pounds and a 'reduced' capital portfolio.
and, introducing a Goods and Services Tax, borrowing £350 million and a 'full capital' portfolio.
Bringing in the levy is P&R's preferred option:
"The proposal to borrow, in addition to the usual utilisation of reserves to support the capital requirements over the current term, is intended to enable the immediate progression of the States' priorities. However, this is a temporary solution only and a way of managing and not removing the underlying structural deficit.
Without further action, beyond 2025 the States will again have to consider how best to support their spending requirements in the face of the same pressure to provide for the increased demand for existing services and maintain an appropriate level of capital investment."
Since the failed debates, P&R slammed the brakes on a number of projects as it tried to tighten the public purse.
It put phase two of the hospital redevelopment 'on hold' after the predicted cost had 'doubled' since 2019.
However, the post-16 education campus was placed in the 'do as planned' category.
At the time, Deputy Ferbrache said it was of high importance:
"Some of our buildings in relation to that are second-rate, and we don't believe that Guernsey should offer anything other than a first-rate education system."
The tax debate is scheduled for next month.