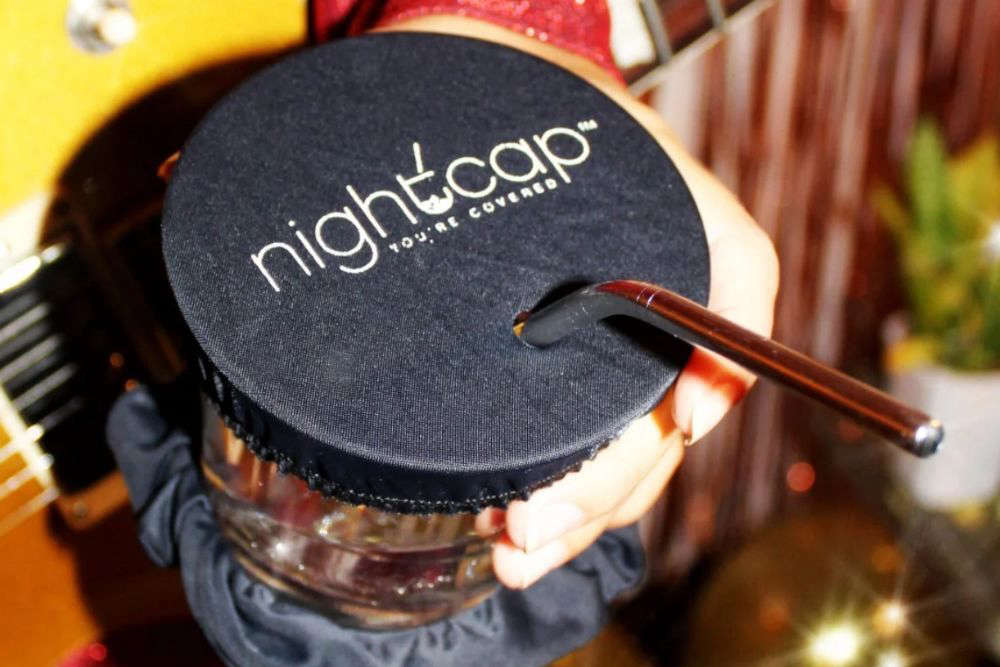 The Guernsey Women's Collective has purchased 500 innovative drink covers to reduce local incidents of drink spiking.
The Guernsey Women's Collective was established in 2021 to fight for women's rights, after the news of Sarah Everad's murder was announced.
The NightCap Initiative was launched earlier this year and is the latest example of the team tackling issues associated with the island's night-time economy.
In partnership with Foresters Healthcare, the team has bought 500 NightCaps, which they plan to give to town-goers for free next month.
Founding member Daisy Chapple explains how the product works:
"Basically, they are drink covers, but they are a little bit smarter than the average one.
They are reusable so they are a little bit more environmentally friendly, and they fit into a scrunchie so you always remember to take it out with you.
You pop it over on your cup and put a straw through it and then you can go out and not worry so much about getting spiked."
The product was featured on the American business reality show Shark Tank in 2021.
Daisy says drink spiking has affected everyone:
"We've seen a few incidents in the news recently, and I think if you just talk to anyone of your friends then everyone will have a story of being spiked or have a friend that was spiked.
It's definitely something that the Women's Collective is concerned about."
The organisation has promoted this initiative through social media, to reach its intended target audience: