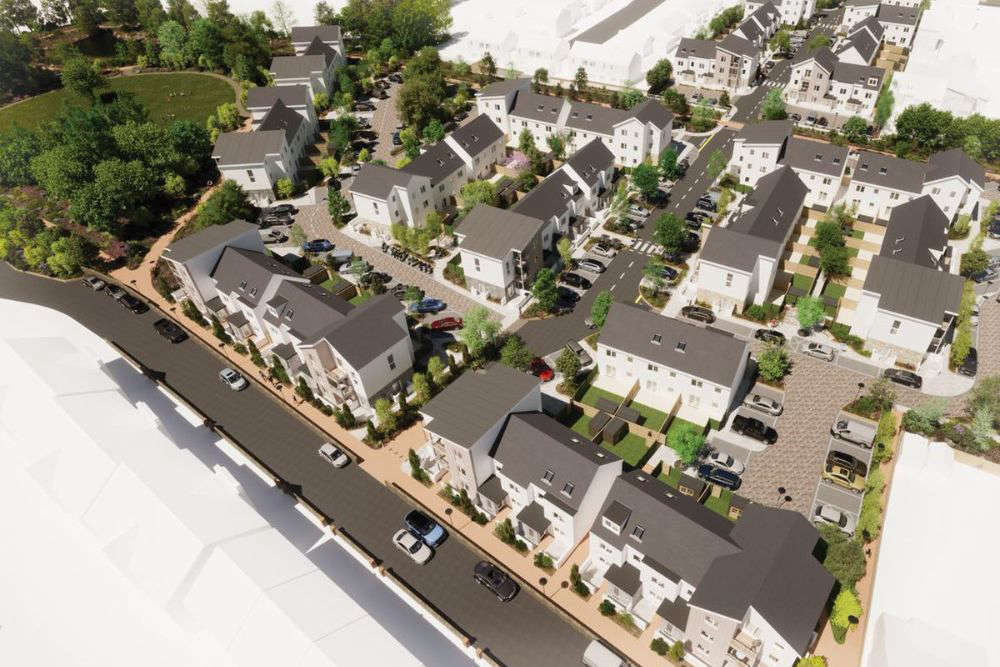 Credit: Create architects
Detailed plans for the development of 131 homes in St Sampsons have been filed with the Planning Authority.
A mix of one, two, three and four bedroom properties has been put forward.
The Guernsey Housing Association says they have been designed to suit the needs of the more than 500 islanders on the housing waiting list.
The homes would be available for rent or partial-ownership.
There would be parking for 200 cars.
The States bought the land at the Parc Le Lacheur site, formerly known as the Kenilworth Vinery, late last year for £6.5 million.
The site off Saltpans Road already has an approved development framework, having been designated a housing priority area under the Island Development Plan.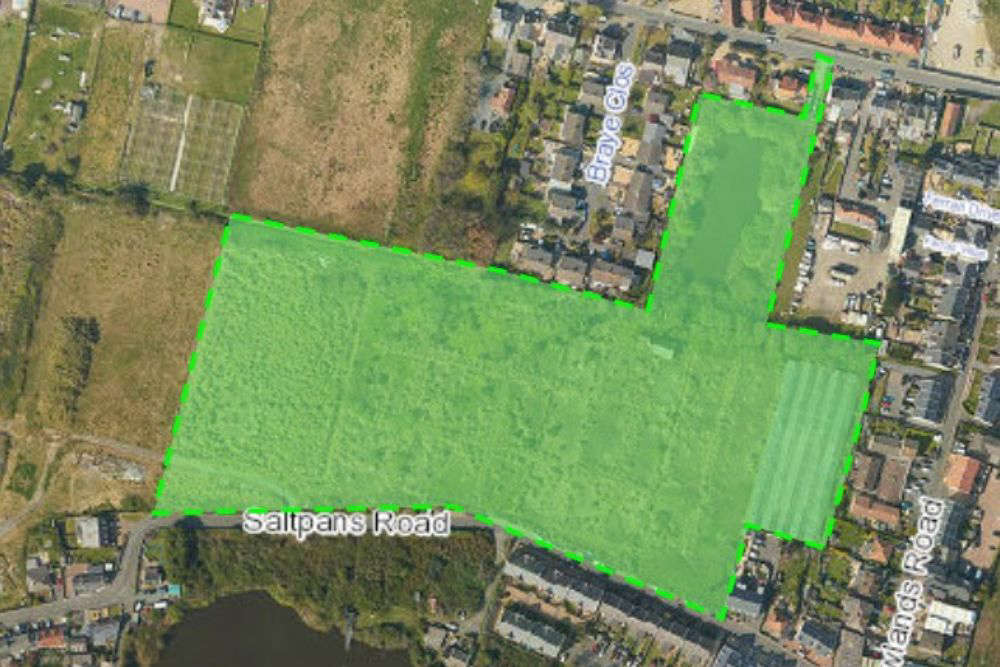 The framework suggest up to 135 homes could be built there, depending on size and layout.
The new Parc Le Lacheur properties could also be used as key-worker accommodation and specialised supported housing for adults with learning difficulties.
A four acre public park has also been proposed.
"This planning application is a further step forward in our efforts to make real progress towards meeting the housing needs of people in the island who cannot afford or find suitable accommodation that meet their household requirements.
As is the case with all the developments we are currently progressing, we recognise the need to improve surrounding infrastructure and the creation of a large park for public use, alongside cycle and walking routes in the surrounding area, will support the wider community." - Steve Williams, Chief Executive GHA.
Environment & Infrastructure President Deputy Lindsay de Sausmarez says the main opposition to new development - traffic and loss of green spaces - are addressed within these plans:
'When some of our current road infrastructure doesn't adequately support the communities it serves, of course people will be concerned by the prospect of more development. However, we desperately need more housing - and we also need better infrastructure. That's why plans being developed for these sites all include significant improvements to infrastructure, and we're also looking in the round at road infrastructure in the north, which will act as a catalyst for a comprehensive approach to transport connectivity.
The aim is to improve the range of transport options for people in the area by making more means of travel safer, more convenient and more attractive."
If the plans are approved, work on site could start in the middle of next year.