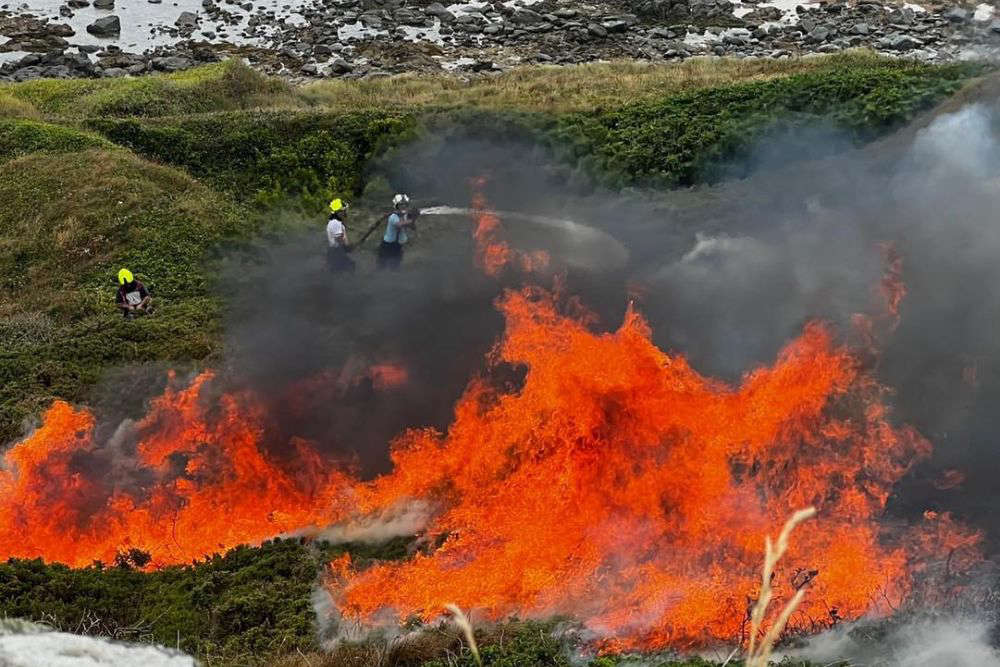 Picture courtesy of the Alderney Voluntary Fire Brigade.
Tinder dry undergrowth hit by lightning is being blamed for a blaze on the western slopes of Fort Tourgis.
Fire crews in Alderney were called at just before 2pm yesterday (19 July) and the found the gorse and undergrowth at Tourgis well alight.
They initially tried to get at the blaze from the northern end of the Fort, which has been cleared as a picnic area.
But the flames and smoke were being fanned by a brisk north westerly wind and were too intense. Instead, they drove around the headland to the Fort Clonque car park.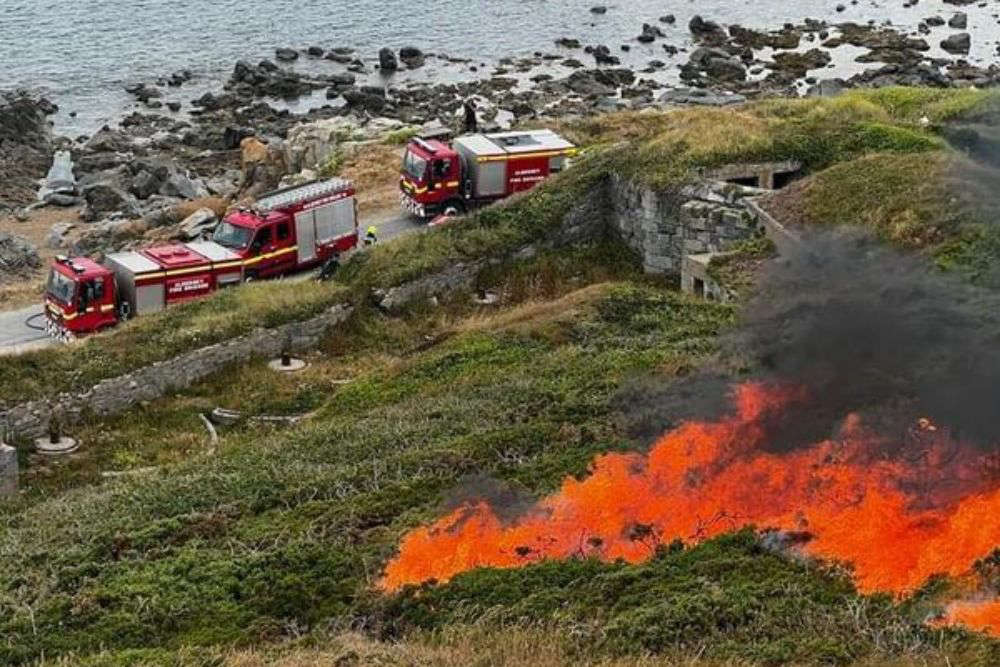 From here, firefighters used a ladder to get up the slope and above the dense undergrowth to tackle the fire.
12 hoses fed from two main jet lines were used to put it out.
The fire restarted several times, so firefighters stayed at the scene until 7.30pm to ensure it was fully out.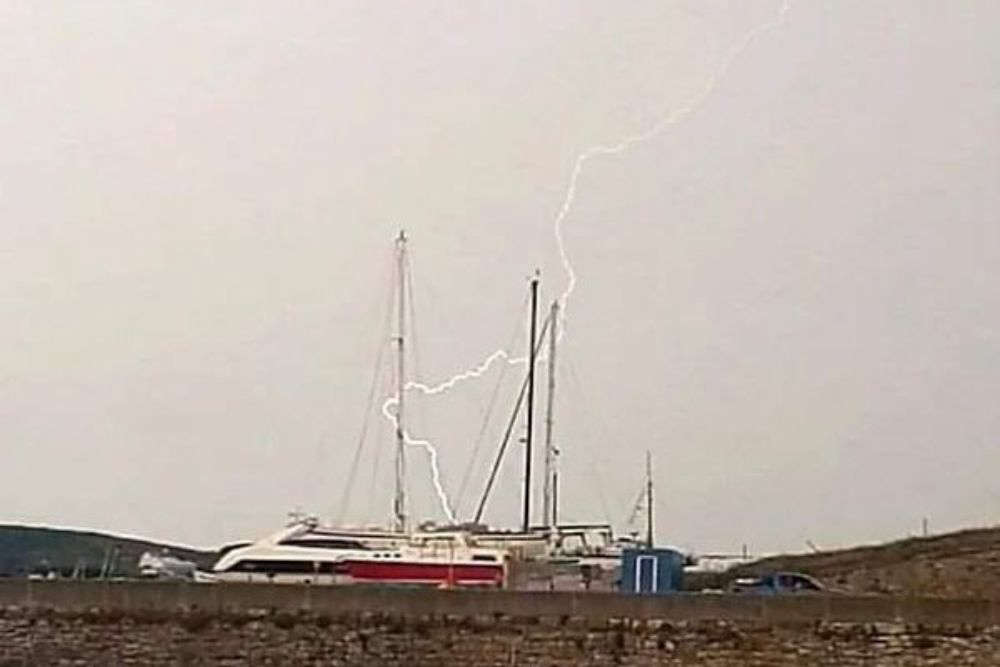 Photo courtesy of the Quarterdeck, Alderney.
They say a photo taken before the fire points to lightning being the likely cause.