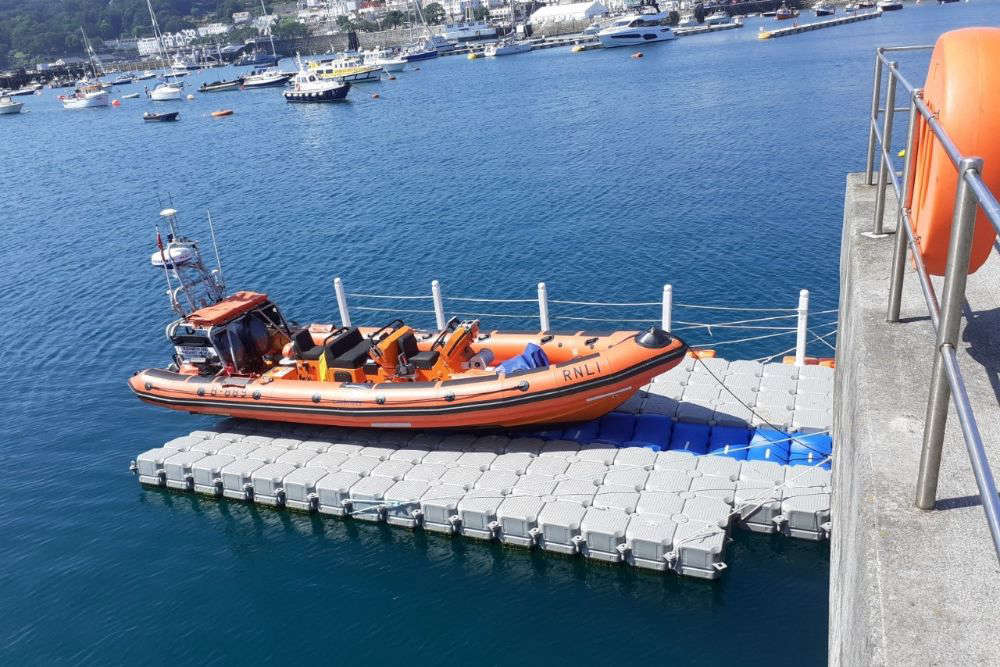 A teenager has been rescued from La Cappelle islet after being cut off by the rising tide.
The boy (16) was stranded on the islet, west of Perelle Bay, on Friday evening (1 September), as the daylight was fading and his phone was running out of battery.
St Peter Port inshore lifeboat was called to pick him up, arriving on scene at around 7.30pm.
Shallow rocky patches and a moderate swell made the rescue 'difficult', but the RNLI was able to get a crew member ashore to help him onto the vessel.
He was wet and shaken, but otherwise safe and uninjured.
"... (this) serves as a reminder for people exploring our coastline to check the tides. If you don't know what the tide is doing, you can quickly find yourself cut off from land. If you do find yourself in danger, call 999 and ask for the Coastguard."