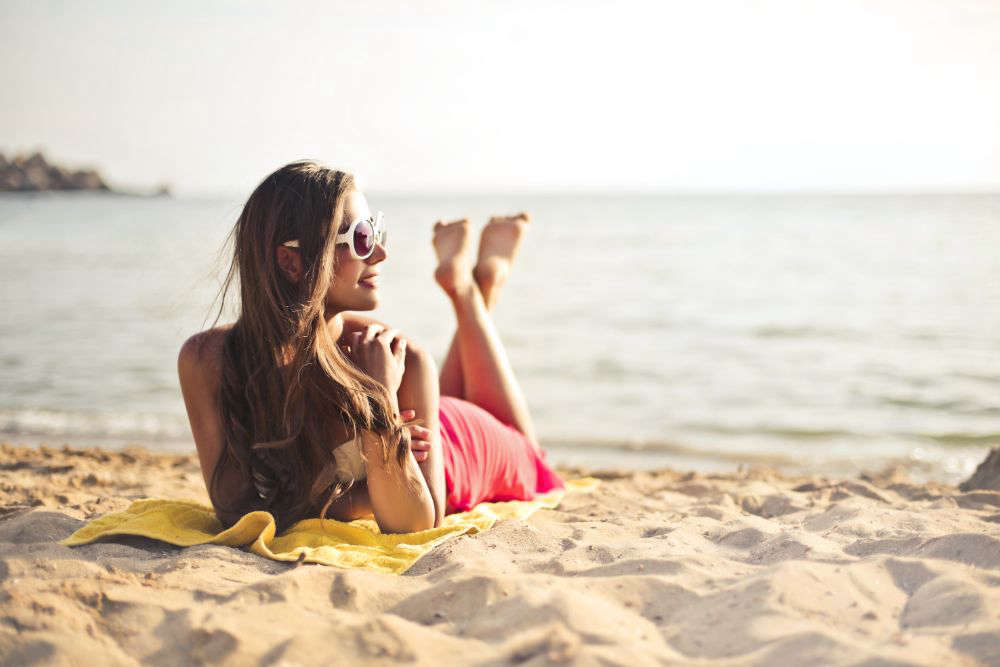 We're being advised to prepare for it to be very hot across the Channel Islands this week.
Forecasters predict temperatures in the Bailiwick will peak on Friday (17 June) at 28°C.
The heat has been building this week, with highs of 23°C expected on Wednesday and 25°C on Thursday.
Guernsey today: Sunny, becoming hot. Max: 23°C. Max UV: 7.
Northeasterly light F2 to 3, backing northerly this afternoon. pic.twitter.com/9V2jo7lzLA

— Guernsey Met (@GuernseyMet) June 15, 2022
On Friday, warm air travelling up from France is expected to send temperatures soaring.
Public Health has issued warm weather advice and says islanders should take 'sensible precautions' against heat exhaustion, heatstroke, and dehydration.
"Whilst we hope the community really enjoys the warm weather, I would like to remind everyone of these top ways for staying safe during the heat. We know that over 65s, as well as young children and those with heart and lung conditions can all find normal activities a strain when temperatures get this high. I also urge people to take care to protect against the sun, taking sensible precautions such wearing a hat and applying sunscreen. It is also important to stay well hydrated. This way we can all enjoy the warmer weather." - Dr Nicola Brink, Director of Public Health.
Top tips for staying safe in the heat include:
• never leave anyone in a closed, parked vehicle, especially infants, young children or animals
• look out for others, especially older people, young children and babies and those with underlying health conditions
• close curtains on rooms that face the sun to keep indoor spaces cooler and remember it may be cooler outdoors than indoors
• drink plenty of water as sugary, alcoholic and caffeinated drinks can make you more dehydrated
• try to keep out of the sun between 11am to 3pm
• walk in the shade, apply sunscreen and wear a hat, if you have to go out in the heat
• take care to protect against the sun if you are going into the water to cool down
• avoid physical exertion in the hottest parts of the day
• wear light, loose fitting cotton clothes
• make sure you take water with you if you are out and about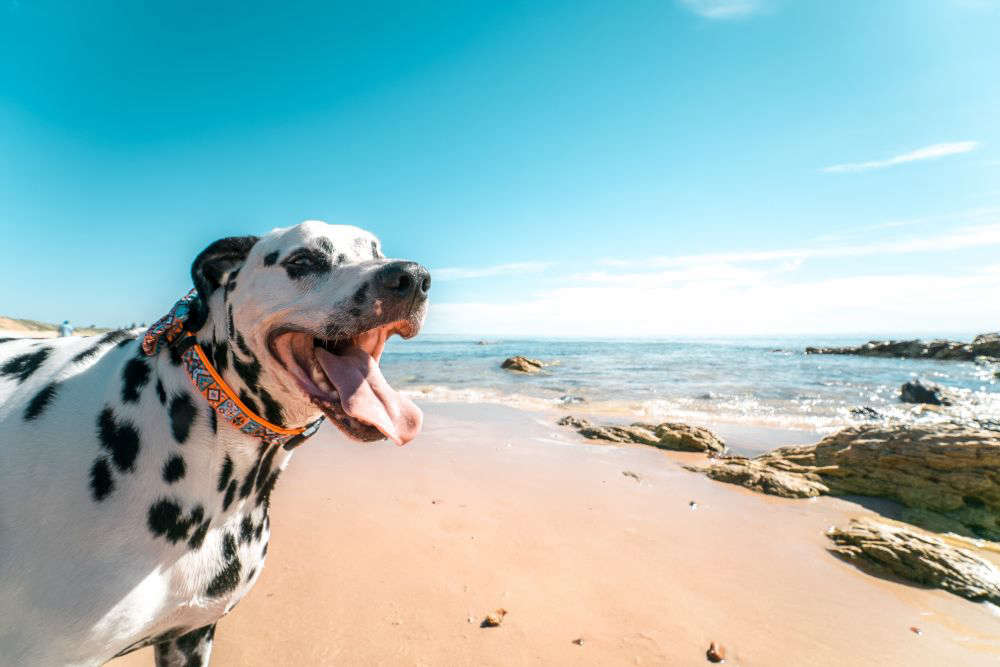 The GSPCA is is advising dog owners to be aware of the signs of heatstroke and says not to walk their pet during the hottest part of the day.
Steve Byrne says it's dogs should not be left in cars during hot weather:
"If your dog is left in the car, even if parked in the shade as the sun moves could put them at a real risk of heat exhaustion and which can does lead to death.
We cannot forget the risks to our pets as the temperatures rise and especially direct sunlight on cars, vans, green houses and conservatories."
We urge all pet owners to stop and think and ensure that their pet is not put at in a life threatening situation with this lovely sunny warm weather."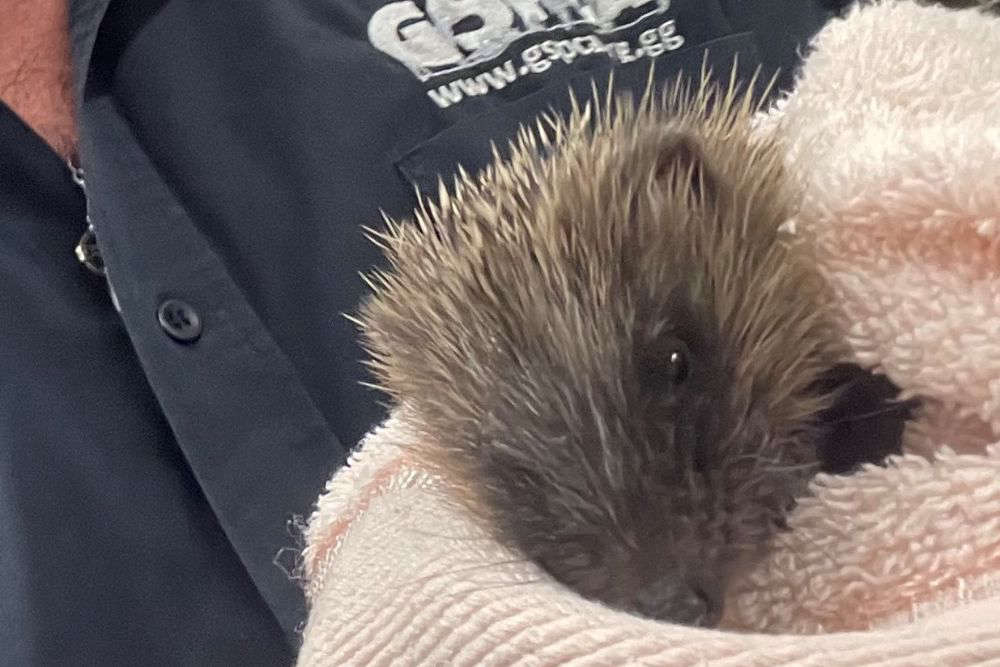 Hoglet Buddy was found in St Andrews on Monday night covered in fleas, ticks and very dehydrated
The Animals Shelter is also appealing to islanders to their bit for hedgehogs in the heat, by putting out a shallow bowl of water.
The GSPCA has taken in 29 hedgehogs in the past fortnight - many of which were dehydrated because of the recent spell of warm, dry weather.
The charity has 68 hogs in its care.
"All of the GSPCA team are appealing to islanders to think about pets and wildlife during this exceptionally warm weather.
We have seen so many hedgehogs being cut by garden tools and covered by maggots, babies weak from dehydration and many over burdened in ticks and fleas.
We are now into the very busy hedgehog period that we see each year as many babies are born and many are injured by gardening.
From putting out fresh water for hedgehogs to wet food like Spikes or tinned cat food, you can really help."