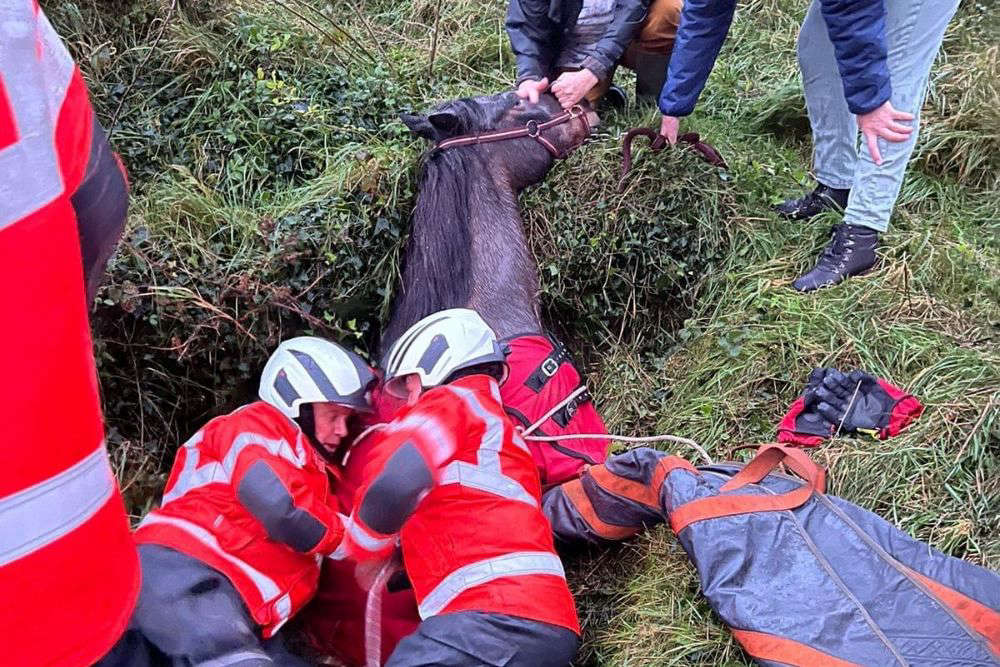 Rescuers have recovered a horse that had fallen into a hole in Alderney.
The Fire Brigade were called to what is thought to be the entrance to a small concrete bunker off the Longis Road.
The horse had got a back leg stuck under a large lintel.
The owner had covered the animal in a blanket and was keeping him calm.
Volunteers used rope and tarpaulin to haul the animal to safety, on advice from Alderney Animal Welfare Society.
"After, what seemed like an age, and with lots of massaging and encouragement he was able to be helped up onto his unsteady feet. After a few more long minutes of being supported from all involved he eventually regained the feeling in his legs, and would allow himself to be guided out of his field and back to his warm dry stable." - James Vizard, Alderney Fire Brigade.
The horse, said to be in its mid 30s, is understood to be recovering well from its fright.