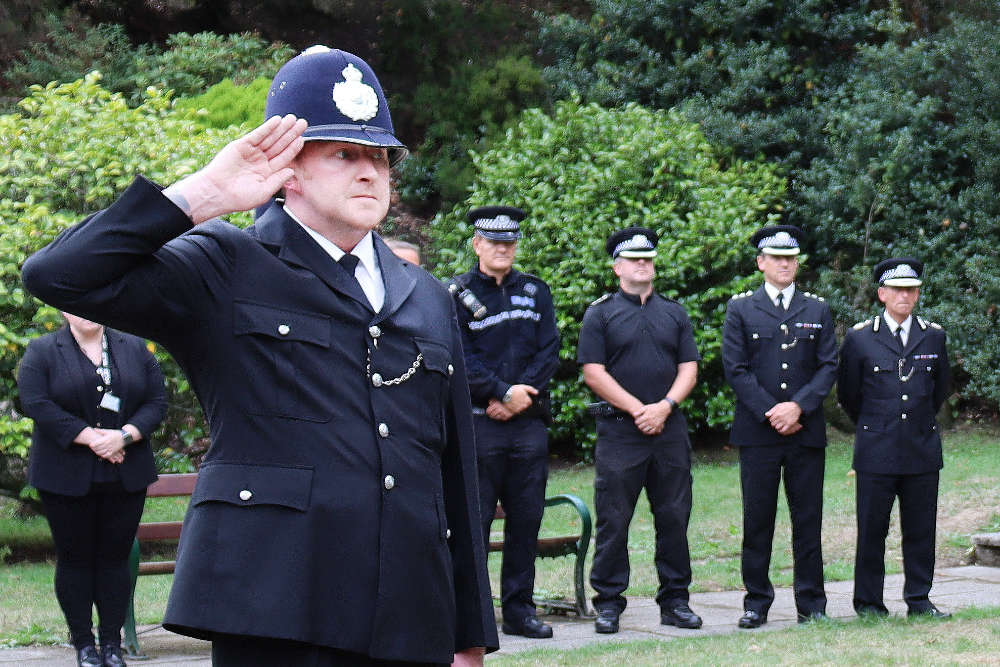 PC Damien Ormrod has been selected to line the procession route of Her Majesty's coffin on Monday.
PC Ormrod is is one of many officers invited by the Metropolitan Police to help in the State Funeral of Queen Elizabeth II.
The sombre but historical event is expected to be the largest policing operation seen in the country.
Working as a front-line Operational Police Officer in Guernsey, PC Ormrod had previously served the late Queen in the British Army.
The Head of Law Enforcement, Ruari Hardy, says it is a huge privilege to represent the Bailiwick in this unique duty:
"It is an honour for Guernsey Police to be able to send one of its police officers to London to line the route that Her Majesty will travel through in Central London.
I am pleased he is able to take part in this sombre, yet historic event."
Earlier this week, Guernsey Police sent five officers to support the police in London.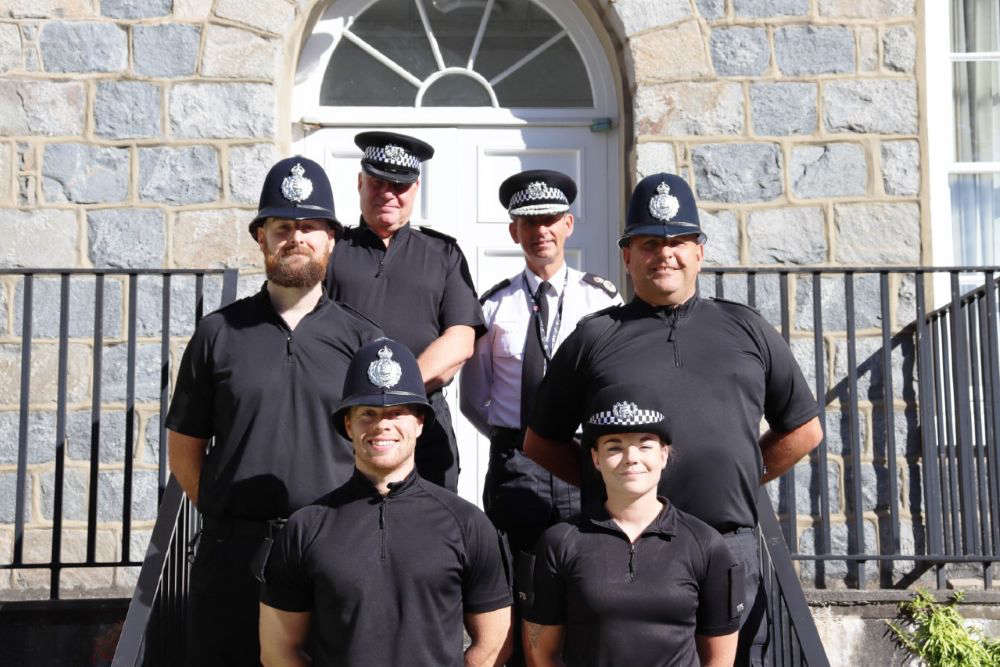 Inspector Dave Ecuyer, Head of Law Enforcement Ruari Hardy, PC Matt Le Page, PS Ben Rowe, PC Nick Brown, PC Jessica Clarke.
They were formally sworn in as UK constables on Monday (12 September), to give them policing powers in England.
Their exact duties are yet to be confirmed.